Stretch-Formed Gunnels
Stretch-Formed Gunnels provide more advanced styling and strength while maximizing fishing space and delivering a high-quality look and feel typically reserved for custom fiberglass boats.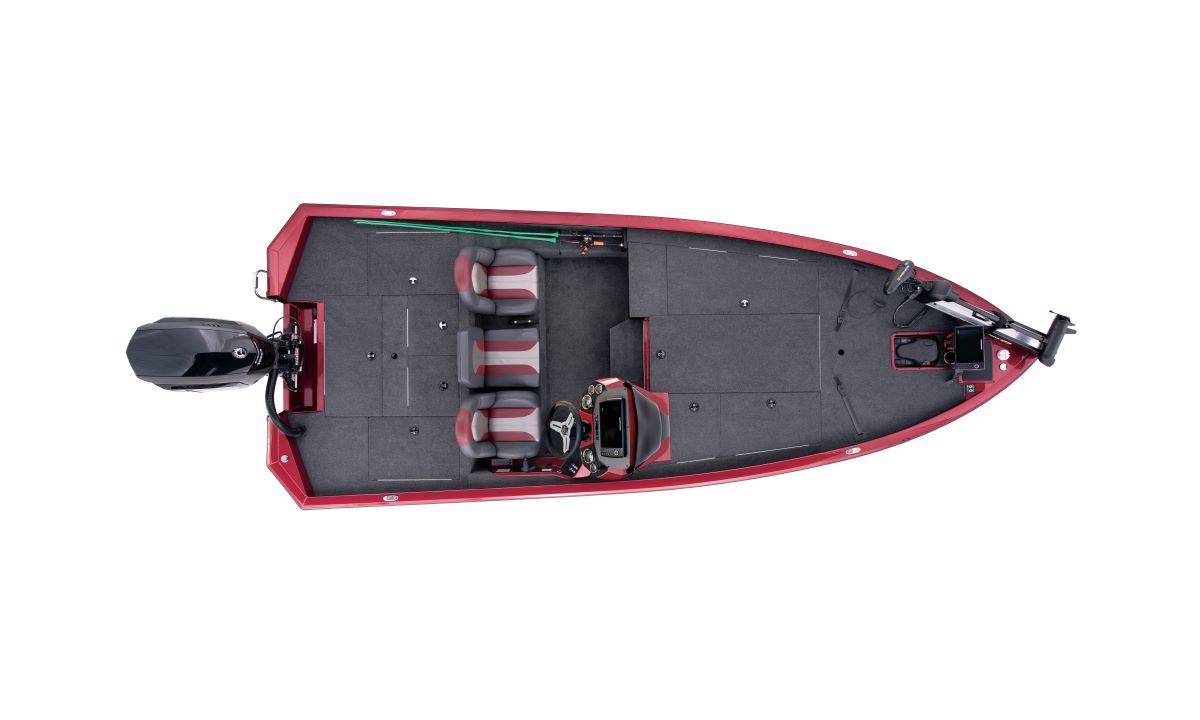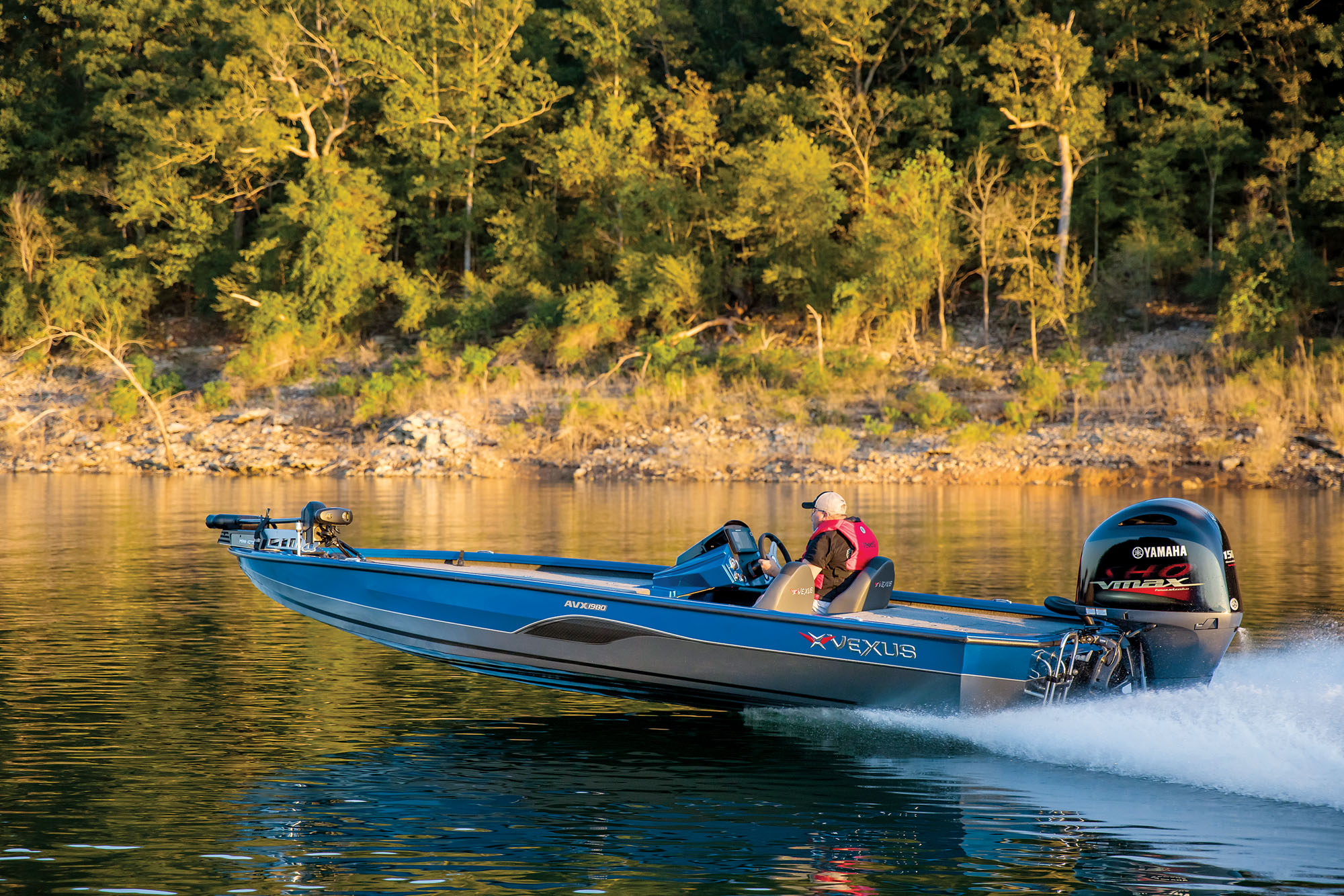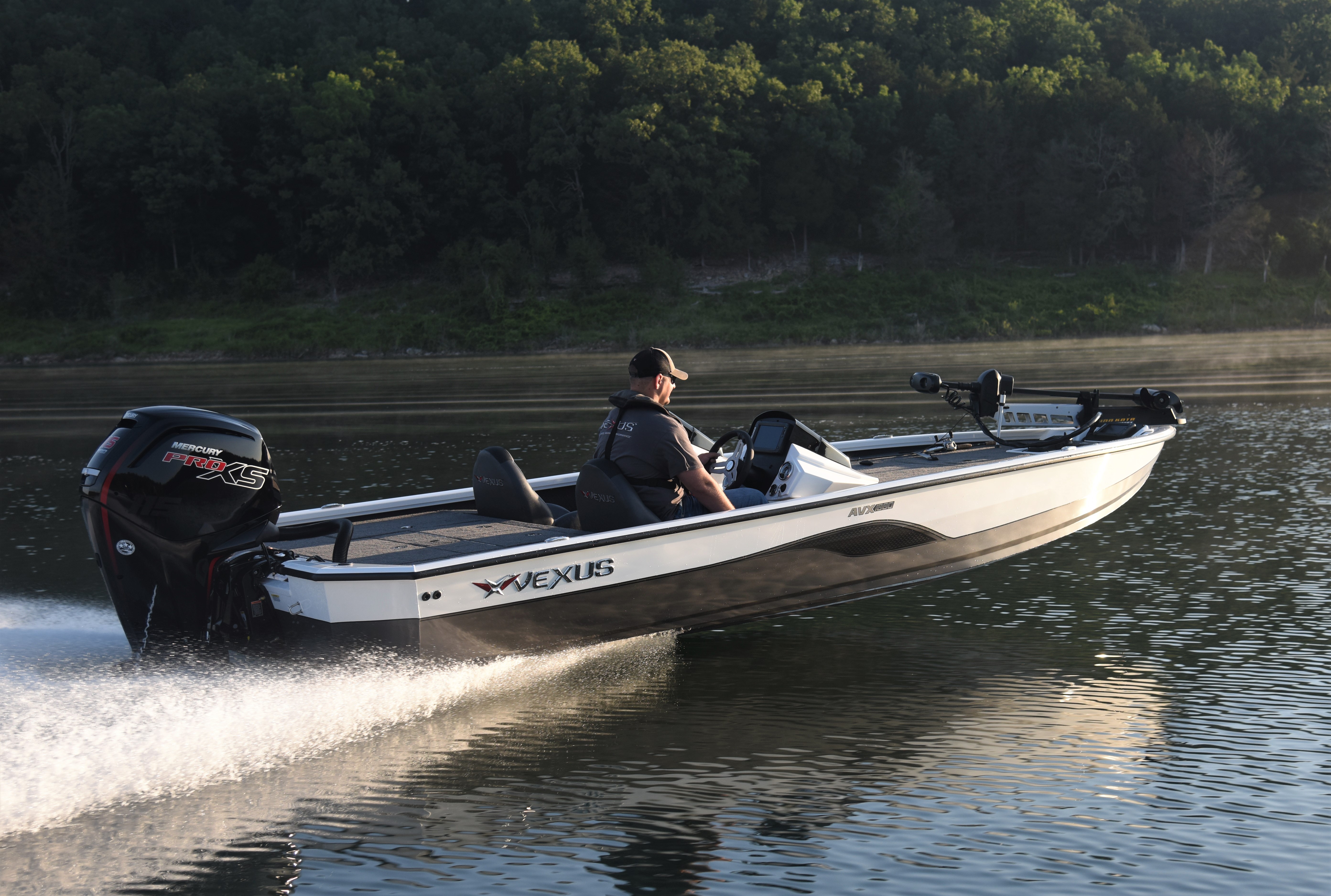 All-Welded, AVX High Performance Pad Hulls
Our All-Welded AVX Hulls are engineered for optimum strength, durability, and a head-turning stance. It's an extraordinary combination that doesn't just carry a similar look as fiberglass… it's common for anglers to take it to the next level, actually comparing the ride and handling to much more expensive glass rigs. From rough water confidence to shallow water stealth, these high performance designs are quick, quiet, dry, and super-responsive, all while delivering an incredibly smooth ride. Bow to stern, it's a design so solid, it sends a Strongly Welded Message™.
No Bare Exposed Exterior Surfaces
All exterior surfaces are painted with our exclusive, Hard Case™ paint process, leaving no exposed areas to oxidize, streak, or stain over time.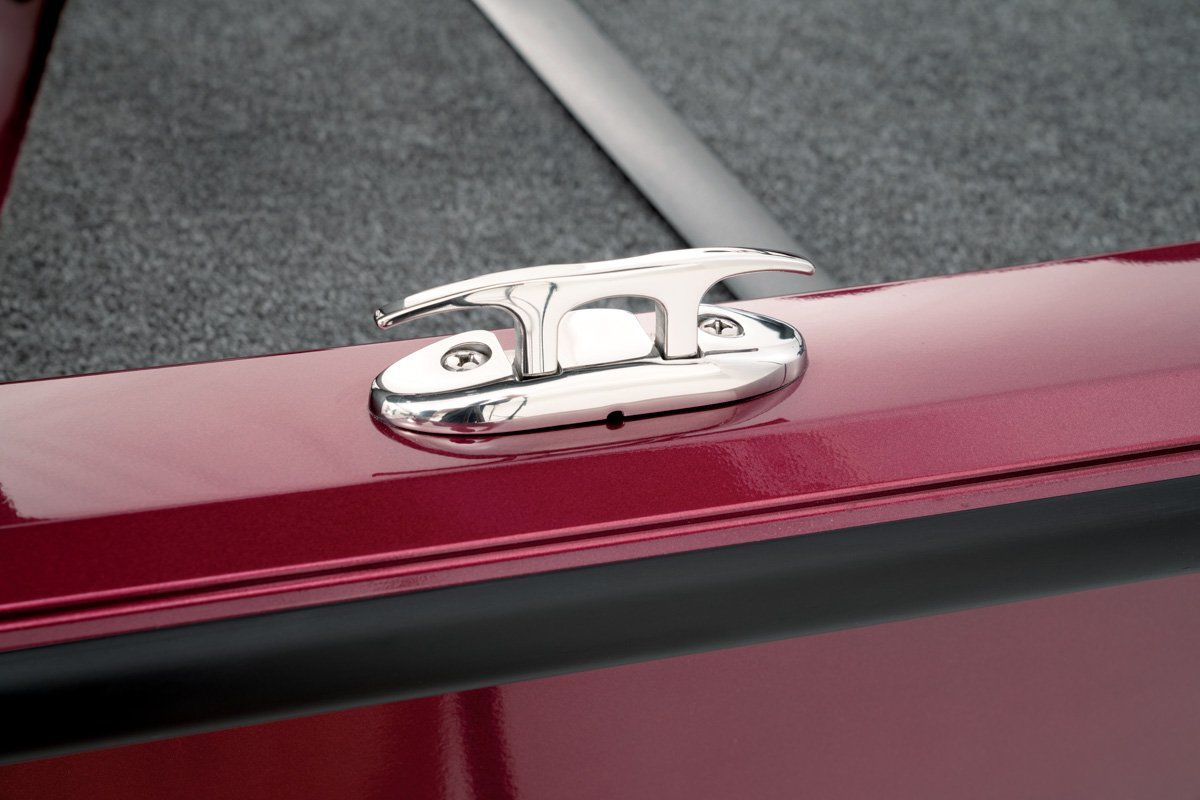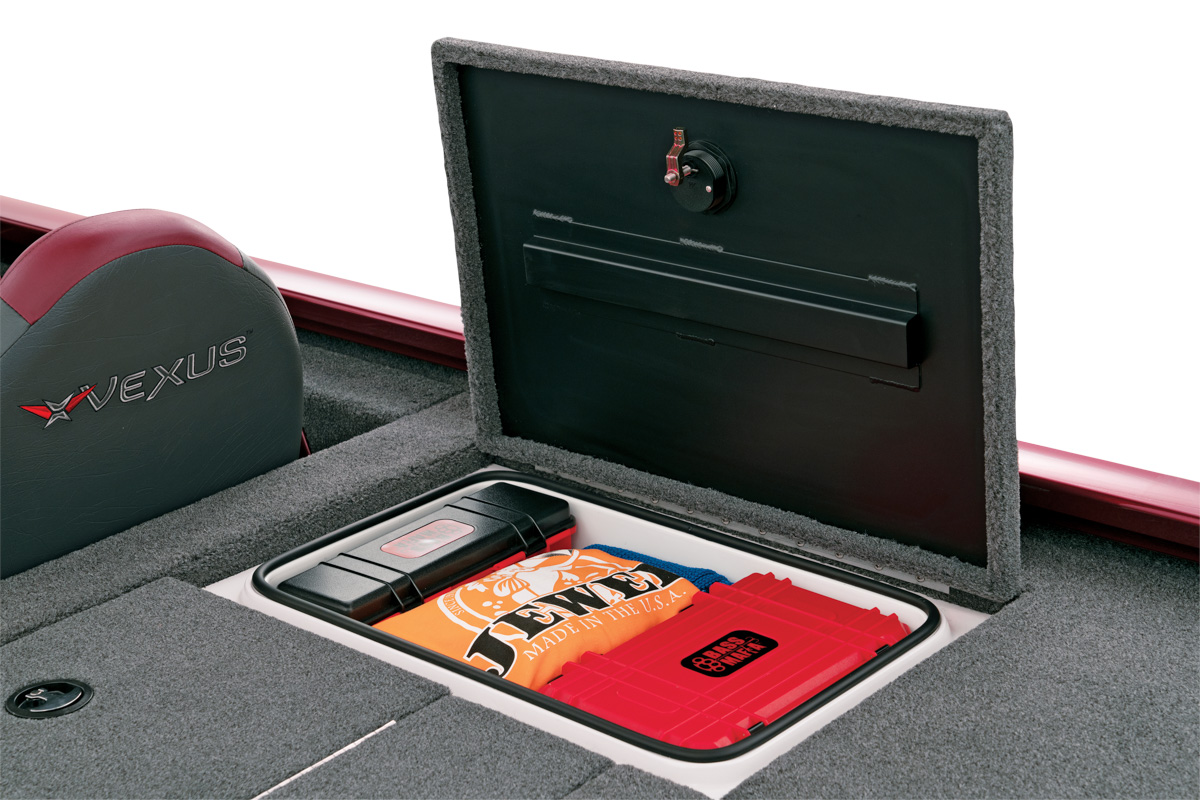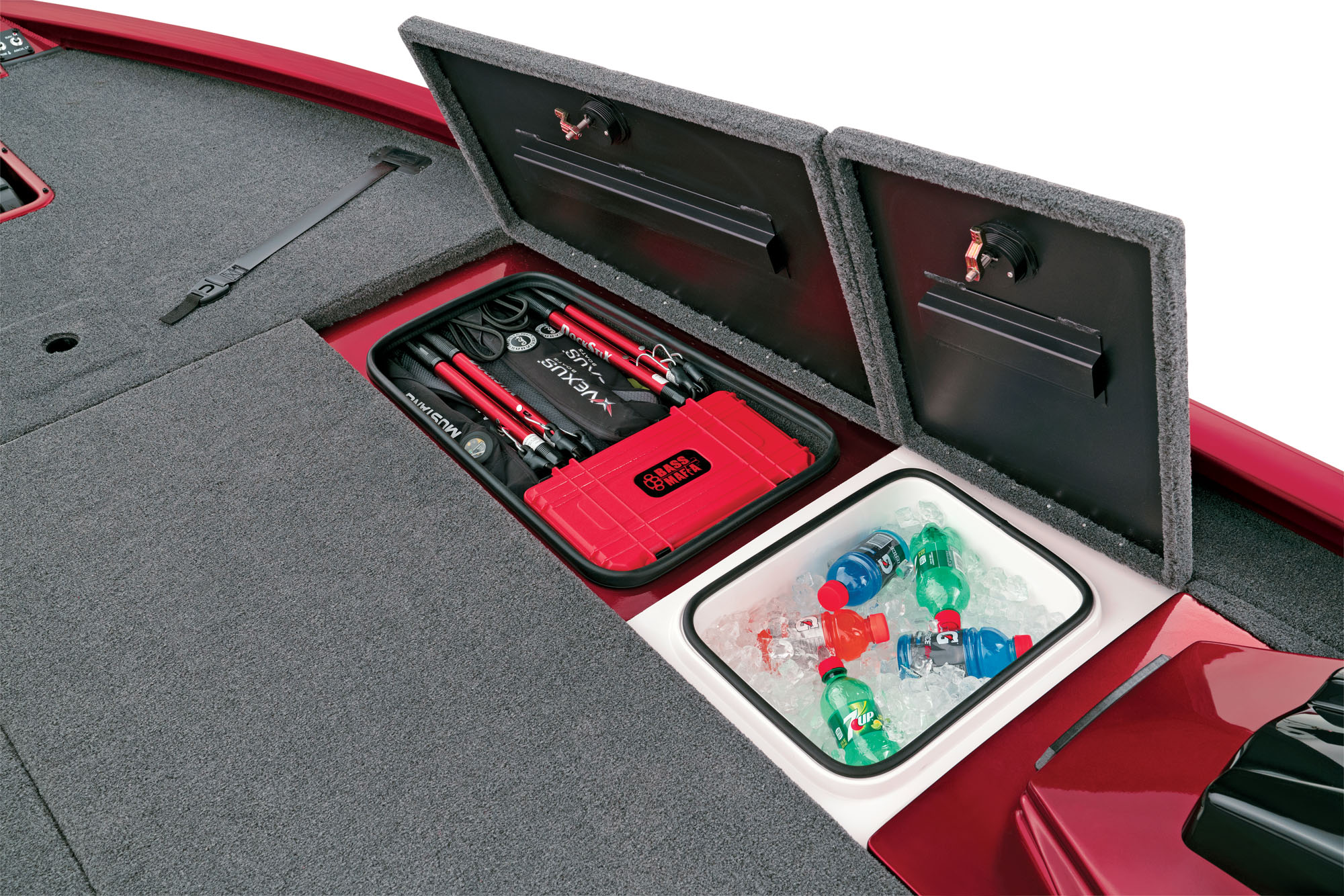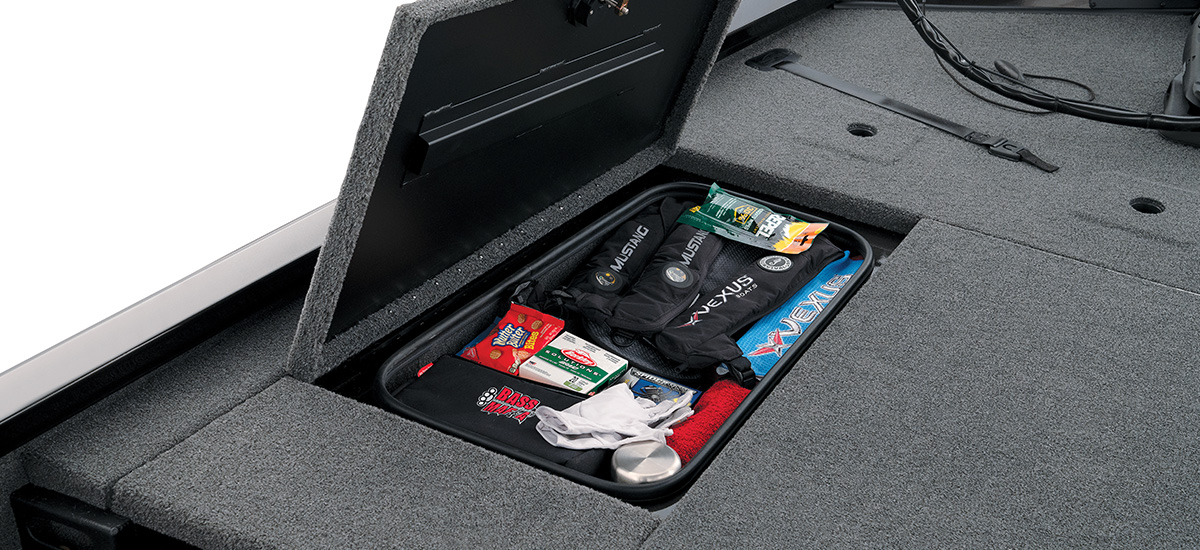 Fiberglass Recessed Foot Pedal
The Fiberglass, Recessed Foot Pedal and bow panel areas provide a comfortable fishing station and allow for depth finders to be flush mounted instead of protruding from the deck. Not only does this design improve visibility but it reinforces the high-quality look and feel while keeping wires and components out from under foot.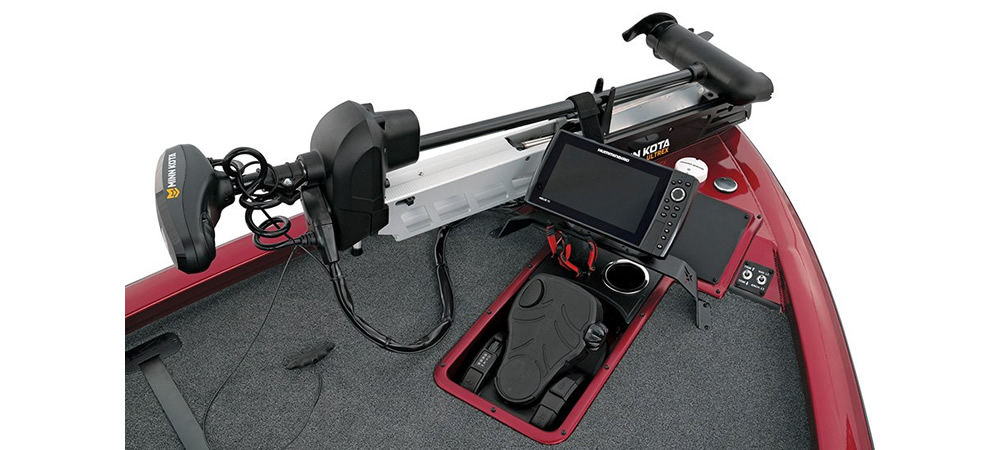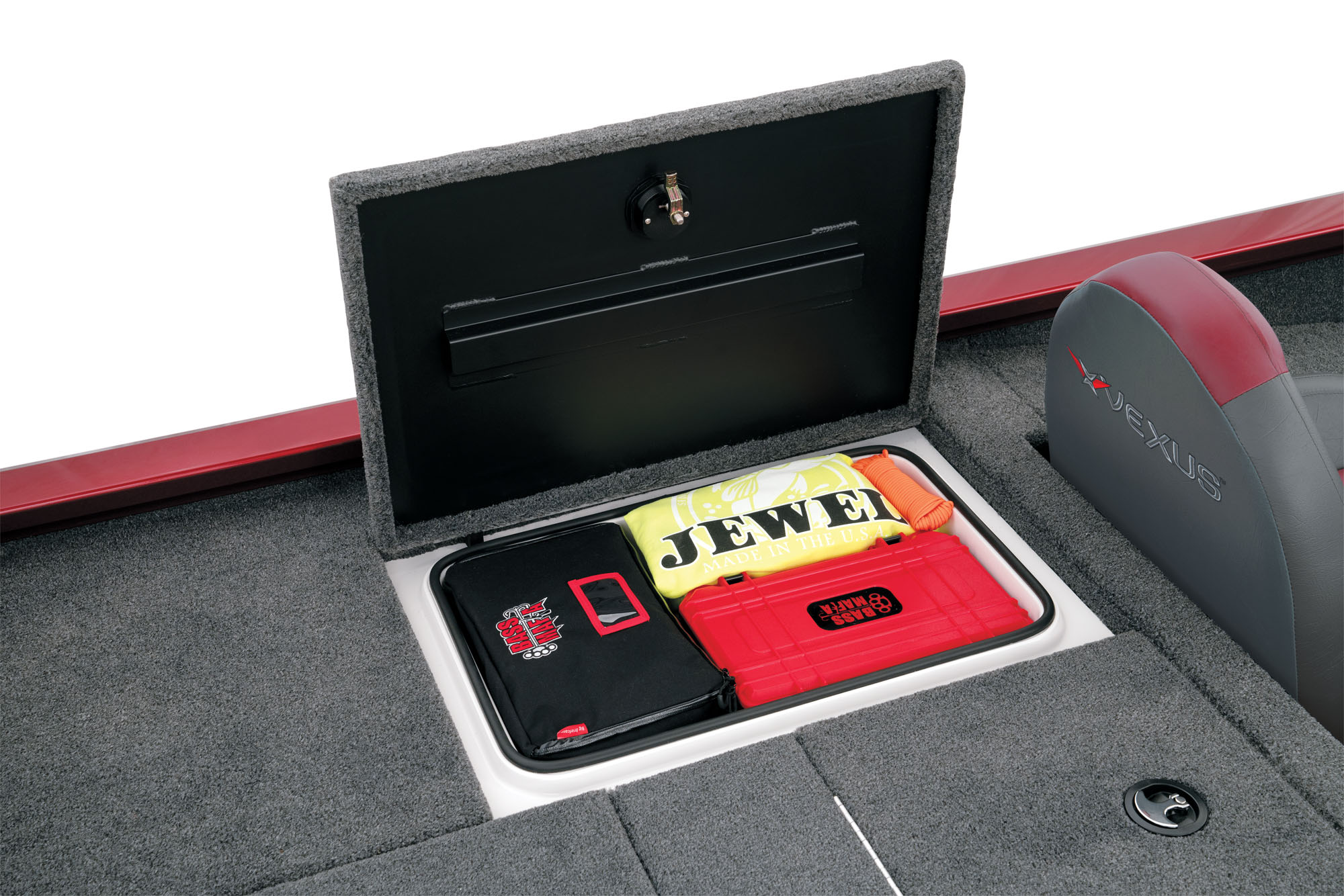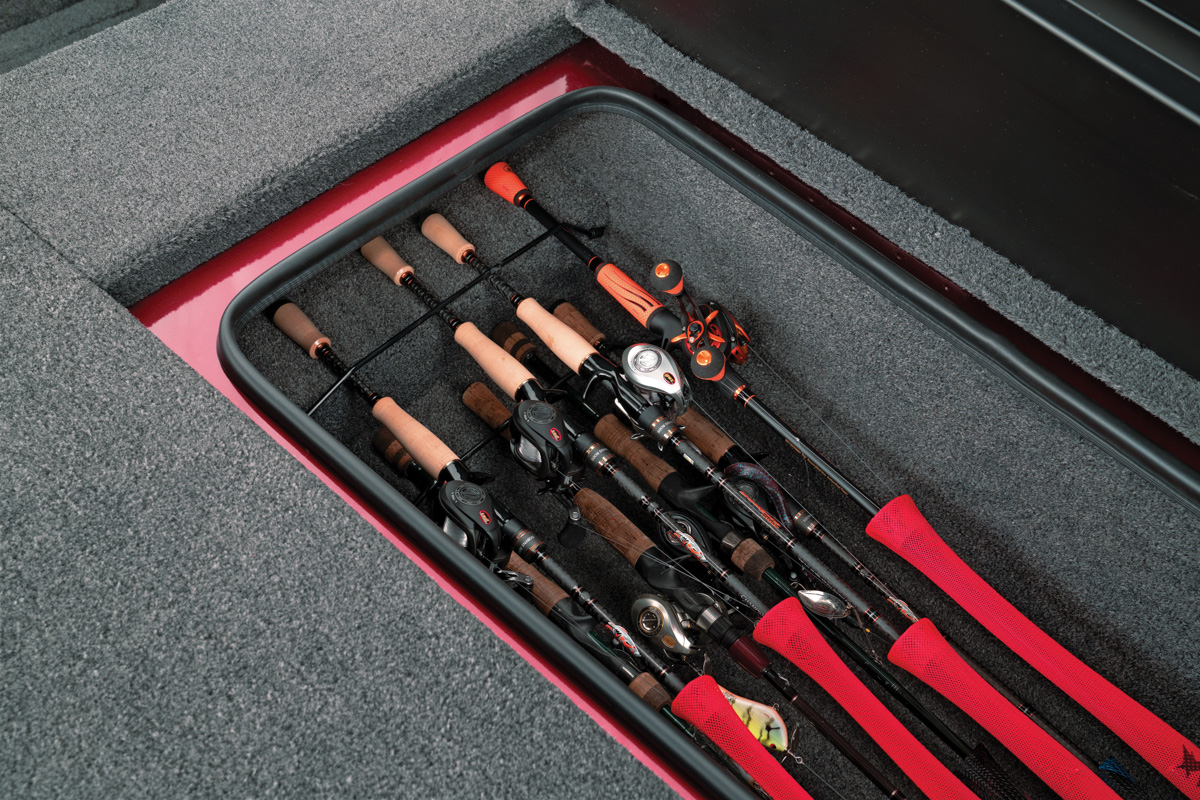 Oversized, Fiberglass Storage Boxes
Reinforced Fiberglass Storage Boxes are custom-fitted into each AVX model, surpassing the cheaper and weaker plastic drop-ins found in other brands. It's a design advantage highlighted by raised lip contours and all-weather trim seals. Ultimately, it's another big difference that translates into true benefits – compartments that are noticeably drier, stronger, larger, and more stable than typical aluminum boat offerings.


Superior Fit, Finish and Features
Look close at a Vexus AVX. You'll see our advanced craftsmanship and engineering standards throughout these designs. From the quality of the welds and overall first impressions to the added interior room and tournament-grade standard features on board, we're hand-building every section, seam, shape, and contour to reinforce the highest levels of owner satisfaction.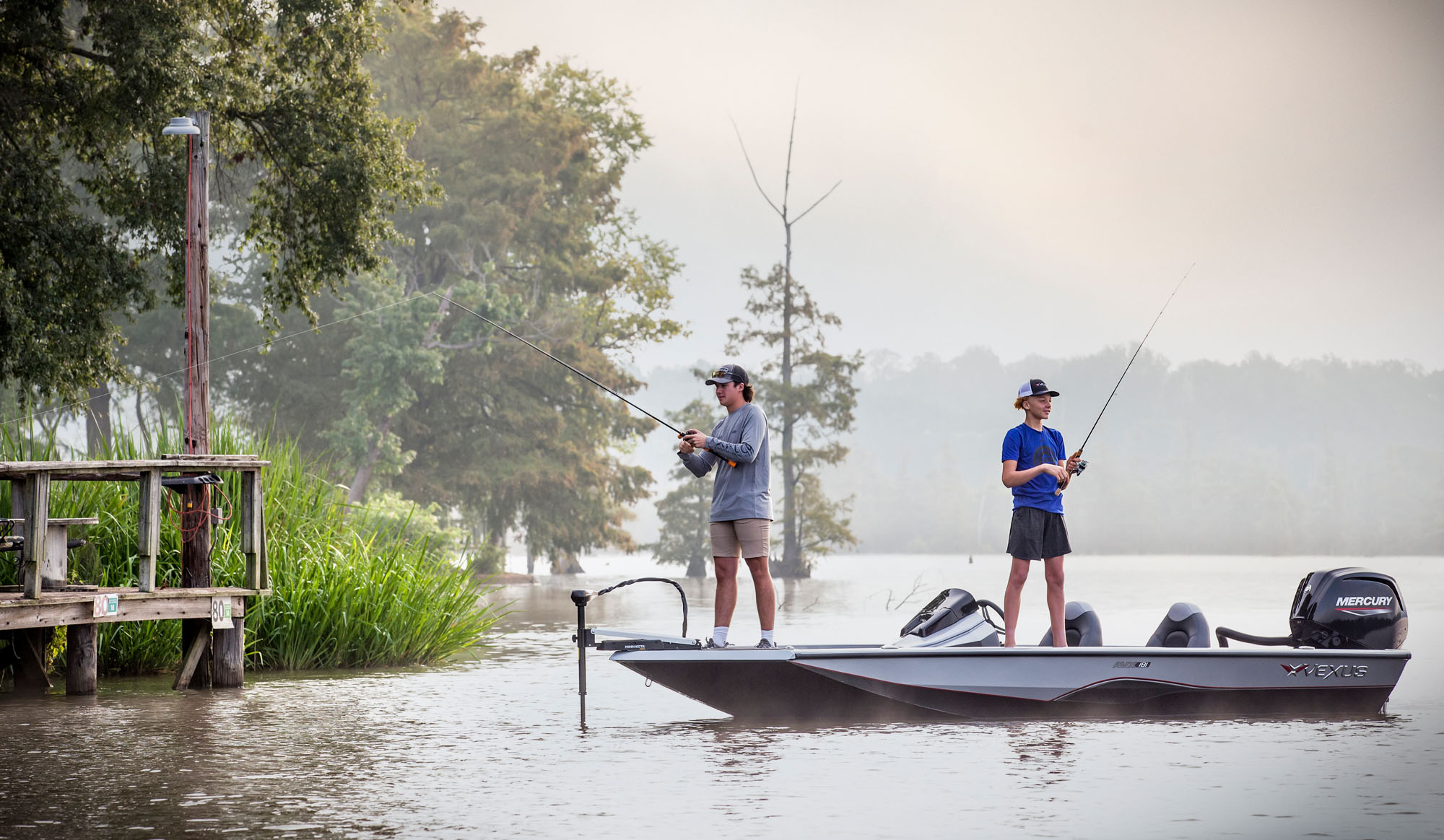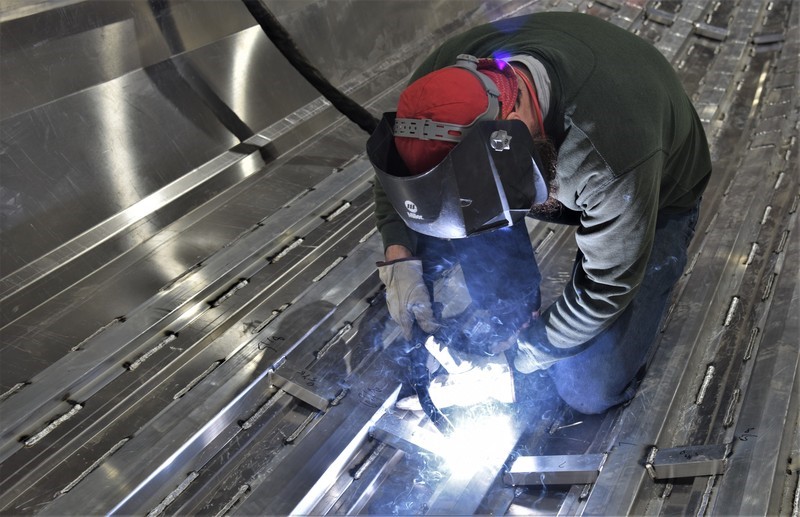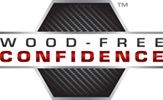 Wood-Free Confidence
Knowing that your AVX doesn't rely on any type of wood reinforcement is more than comforting. It's Wood-Free Confidence that translates into worry-free outings. Now, you can leave the regret of corner-cutting composites and squeaky, rotten plywood far behind.

Custom-Contoured Seating
Our Custom-Contoured Seating with available Driver Seat Slide is engineered to allow the boat to fit you, not the other way around.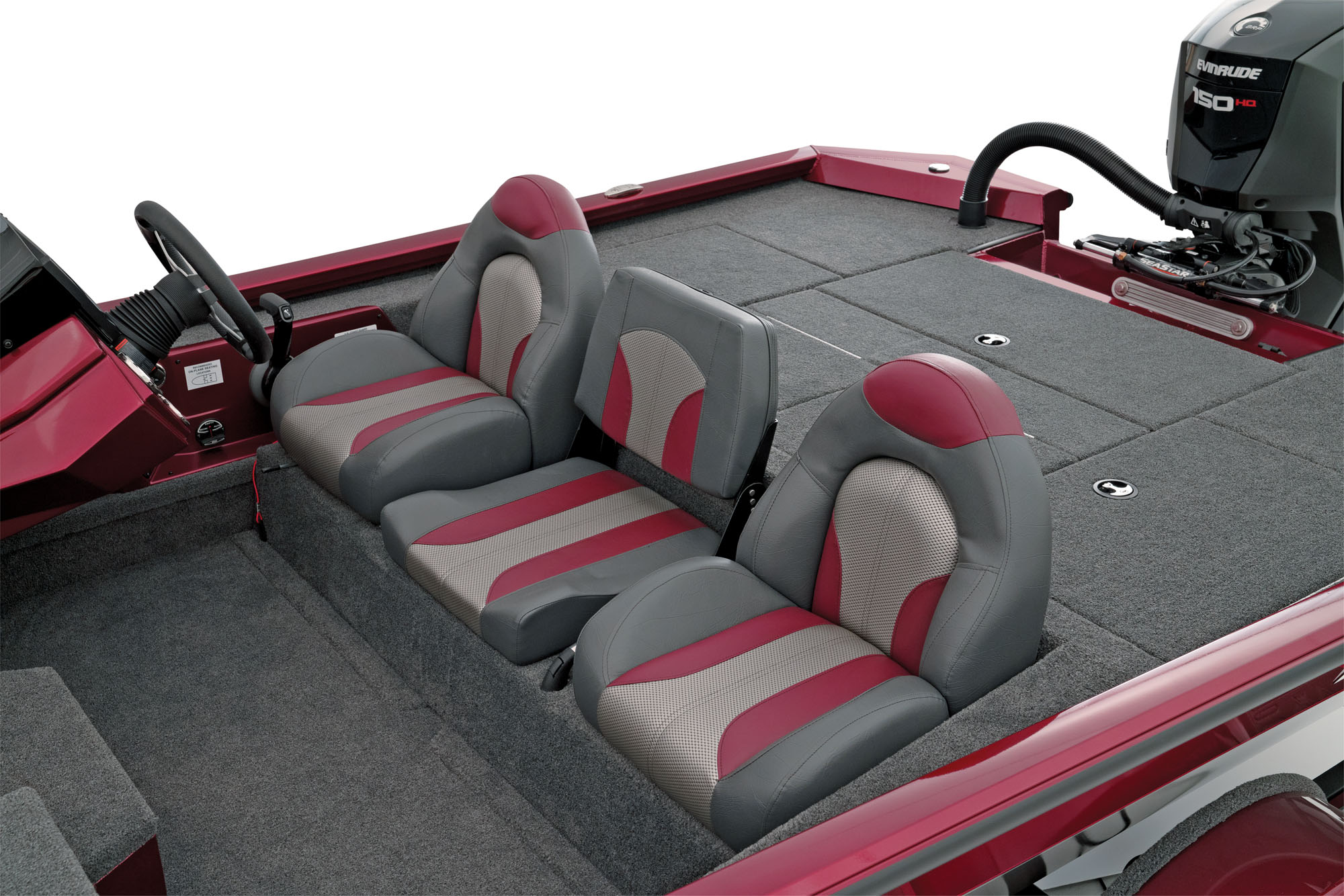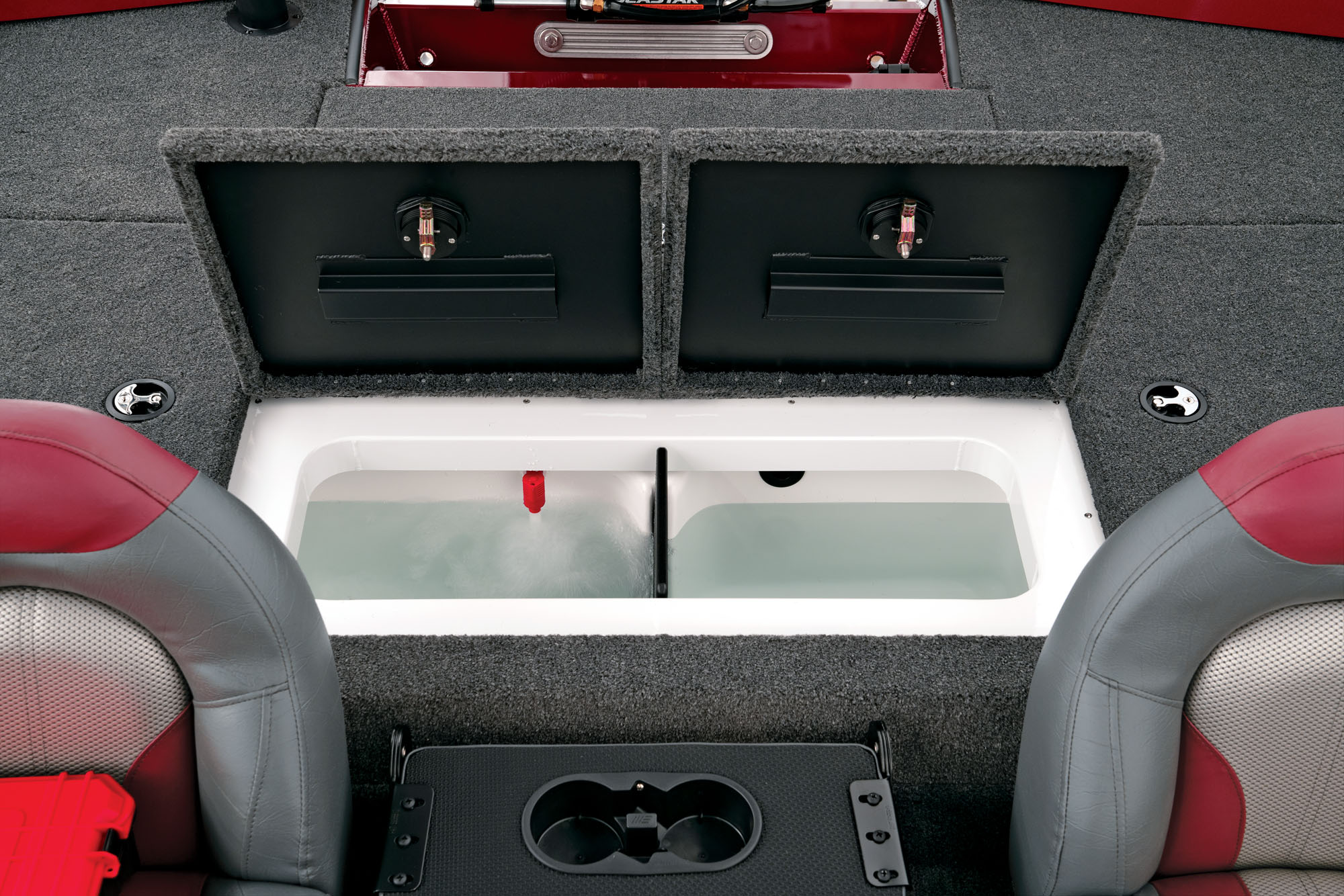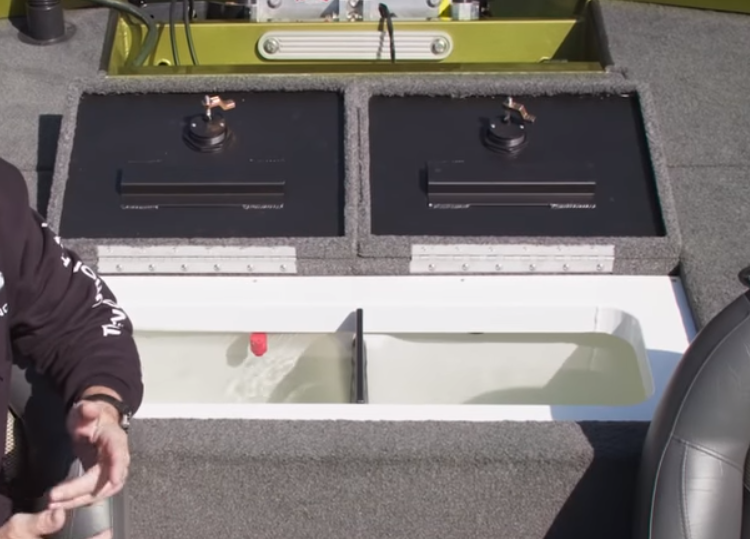 Tournament Grade Livewell
Our Tournament-Grade Fiberglass Livewell is full of advantages for you and your fish. The smooth, gel-coated interiors are easy to clean and come complete with a removable divider, open/close/recirculation valve system, increased water volume, and pump-out. It's a design so carefully crafted that you'll never need to stick your hands in cold water to fill or empty your livewell again.

Larger Diameter Stainless Steel Seat Pedestals
Our Larger Diameter Stainless Steel Seat Pedestals provide even greater stability, durability, and comfort – just the kind of extra attention to detail that enhances every day on the water.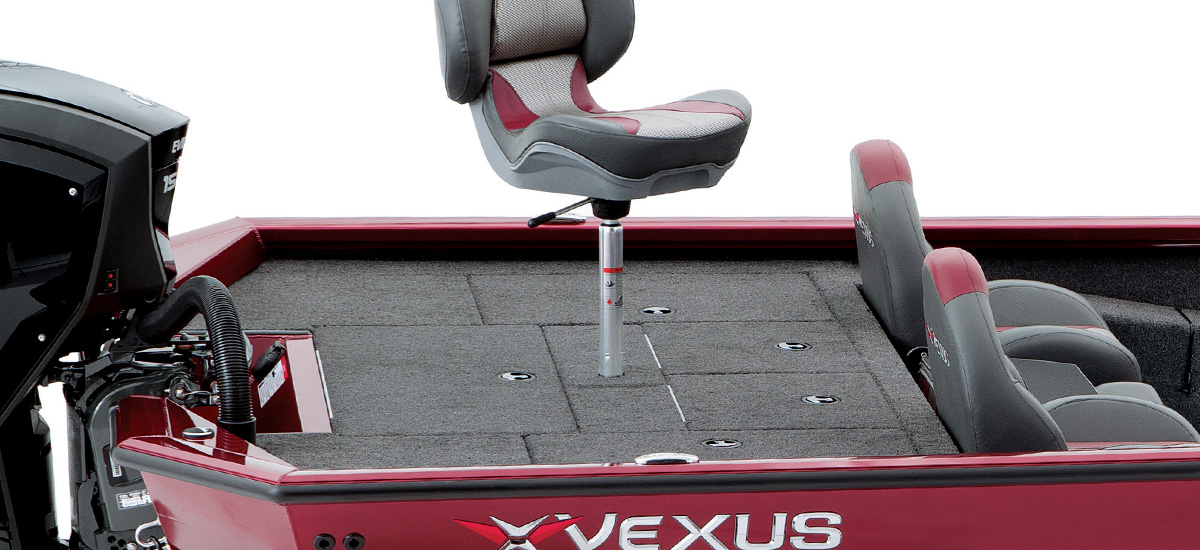 Tournament Grade Standard Features and Accessories
We've all seen 'em… those high-volume factory packages with cheap/weak trolling motors, light gauge wiring, minimal batteries, plastic storages, and depth finders smaller than your smartphone. The point being that poorly-equipped boats can be just as disappointing as those that are feebly built. It's why every handcrafted Vexus is outfitted and rigged by folks that truly understand the value of your time on the water. Top end to bottom line, it's the kind of confidence you can really lean on.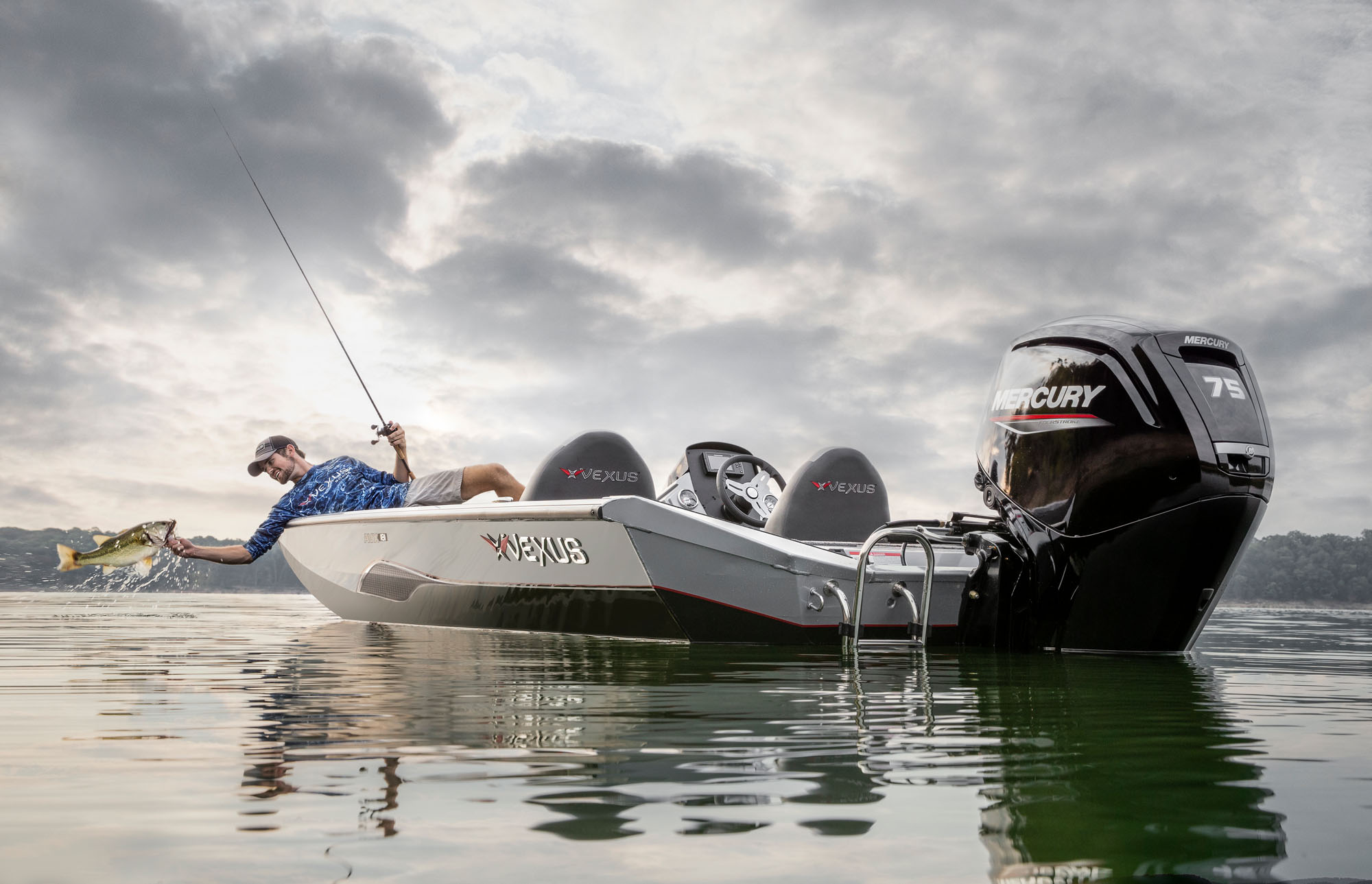 Your Dream - Your Way™
Having the freedom to choose your own outboard and equipment just makes sense. That's exactly what we do at Vexus®. Serious fishing accessories like shallow water anchors, drive-by-wire trolling motors, state-of-the-art depth finders, and even more gear is all available custom-installed by our team of experienced craftsmen/anglers. After all, you deserve to run your own rig; a custom-built, high performance design, factory-rigged the way you want it. It's the only true way to rig it right and, at Vexus®, it's an all-out commitment to outfitting Your Dream – Your Way™.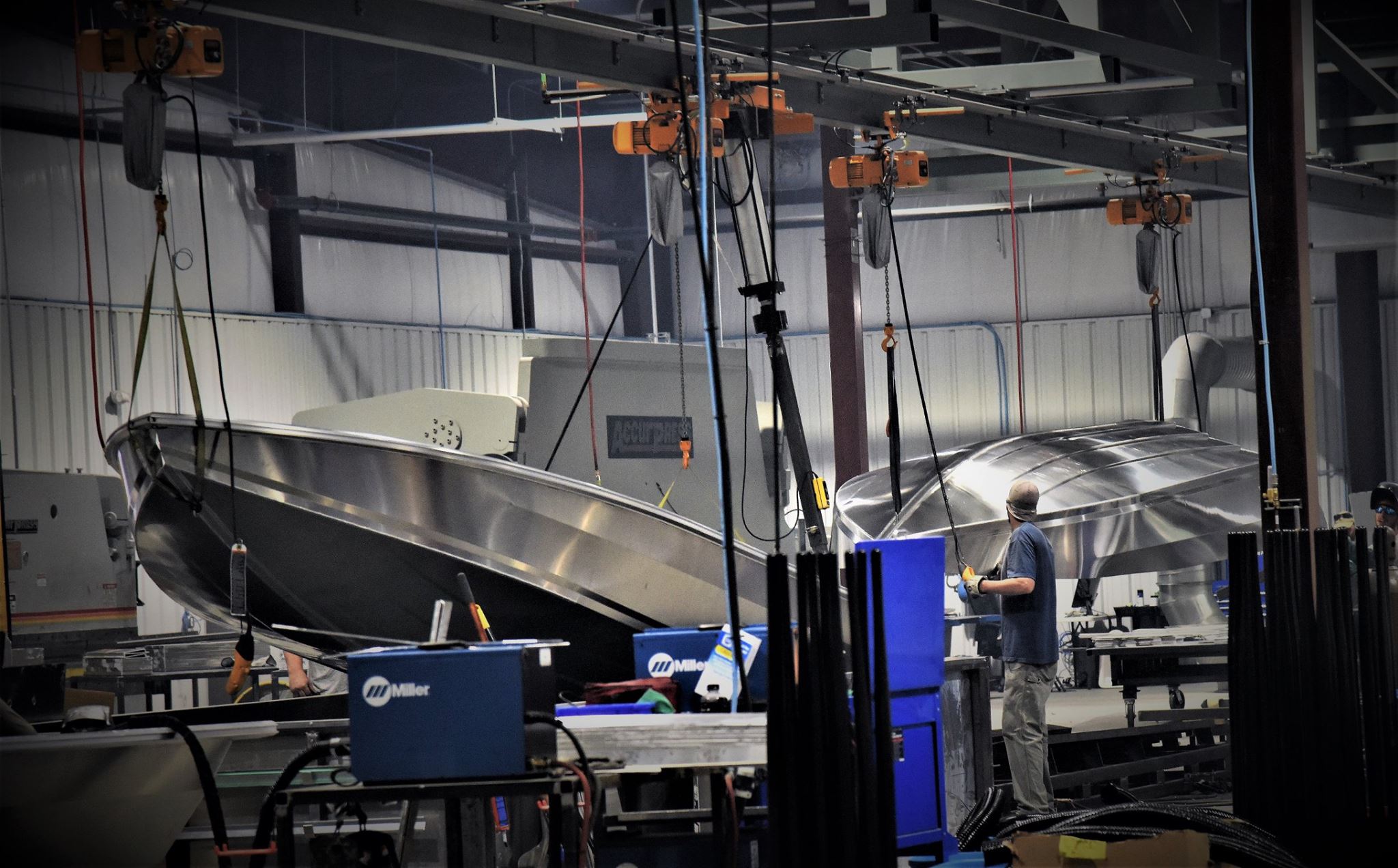 My AVX has plenty of storage, handles well, is comfortable to fish out of and trailers very easy. I could go on and on but you get the point. I have taken out friends that own glass boats and they were blown away with the fit and finish and the way the boat feels/handles. I couldn't be happier.
~ Chong L. - Florida ~