WHY WE'RE DIFFERENT
Select a feature below to learn more
Insulated Fiberglass Cooler with Seal and Drain
Oversized Gelcoat/Fiberglass Front Storage Boxes
Skid-Resistant Polyurea Interior
Dual Rod Box setup at Bow
Stainless Pull-Up Tie Cleats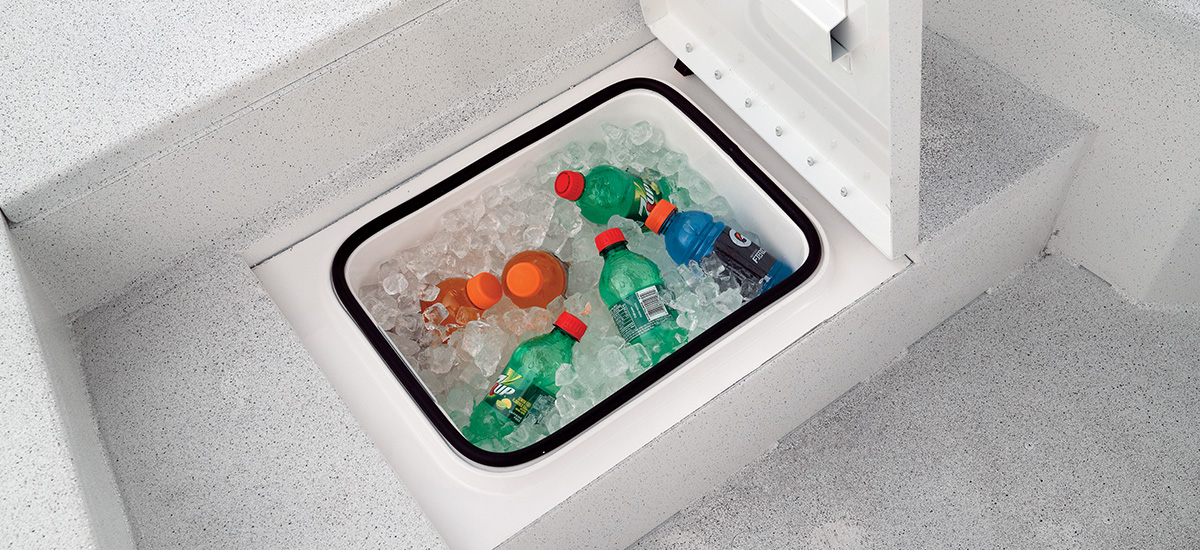 Insulated Fiberglass Cooler with Seal and Drain
In a world full of coolers that cost hundreds of dollars, we provide one built into the boat itself. It's over insulated with foam, has a built-in drain, and the smooth, durable gel-coated interior is made to take the demands an avid angler will throw at it. *Forward livewell/baitwell also available.

Stretch-Formed Gunnels
Just because the hull is built out of aluminum doesn't mean it has to resemble your grandfather's jon boat. Our exclusive stretch-formed gunnels provide a sleek look that's often mistaken for fiberglass. Not only does the design create more deck space and room to fish but it delivers an incredibly smooth, solid, and quiet rough water ride.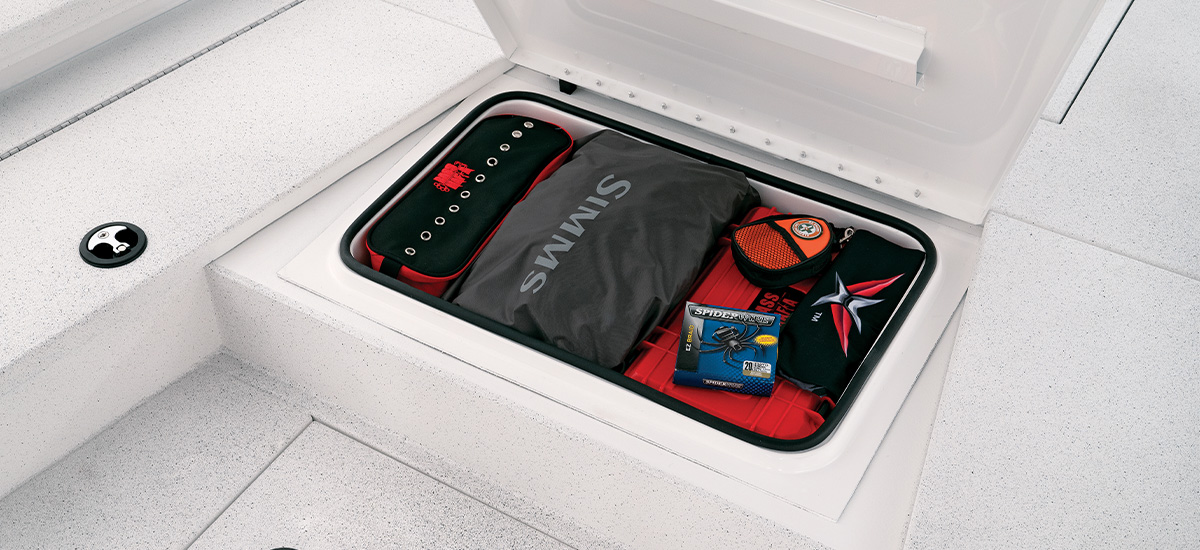 Oversized Gelcoat/Fiberglass Front Storage Boxes
No more flimsy plastic drop in boxes held to the rig with wood screws. We designed our fiberglass boxes to be roughly three times the size while being sealed and foamed into each AVX. The raised lid openings provide a drier seal and protect the precious contents.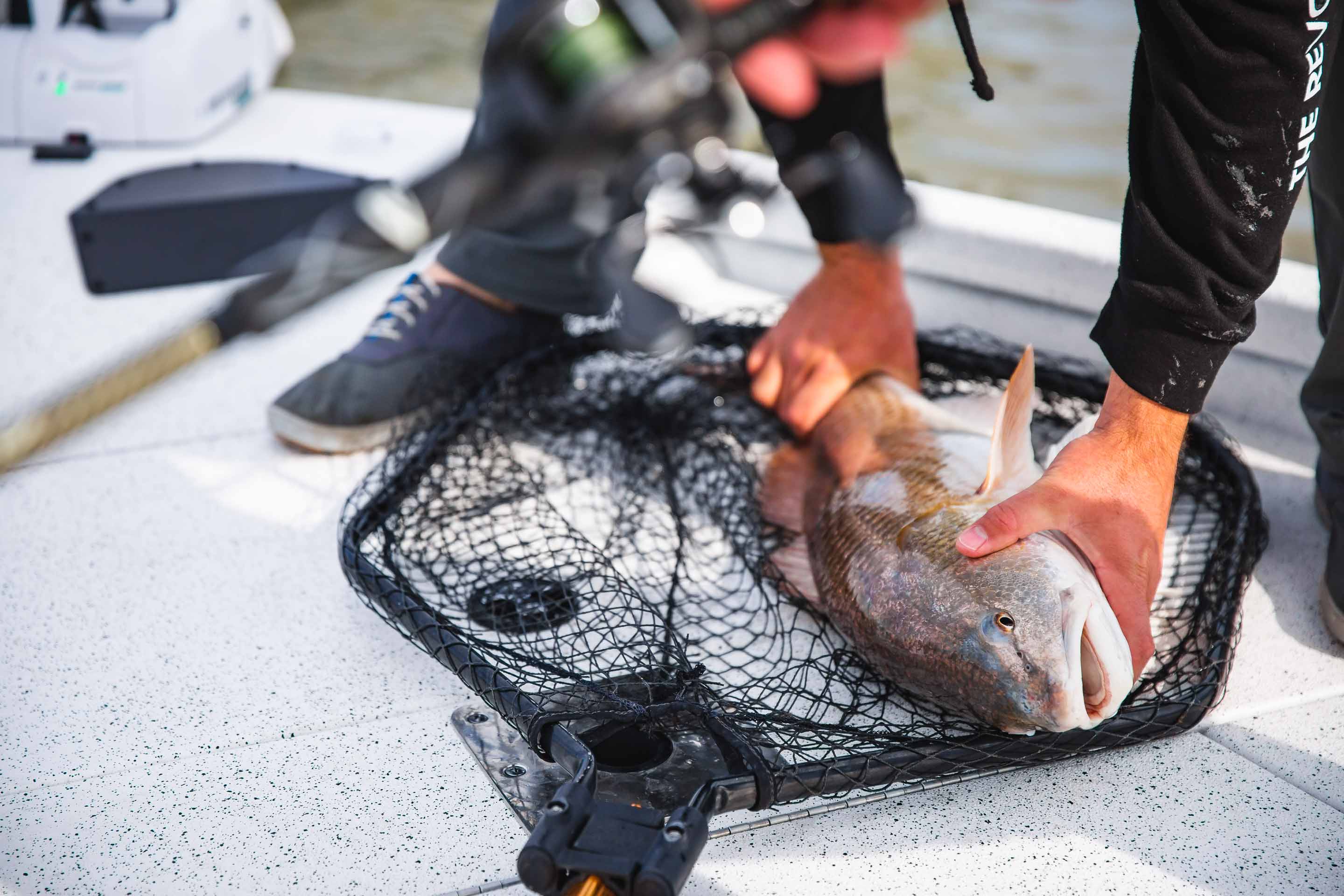 Skid-Resistant Polyurea Interior
Our Tru-Tek™ floor surface is a tread-gripping polyurea bond that's ultra-durable and easy to clean. By replacing carpet, it allows the angler to confidently venture into salt or brackish waters.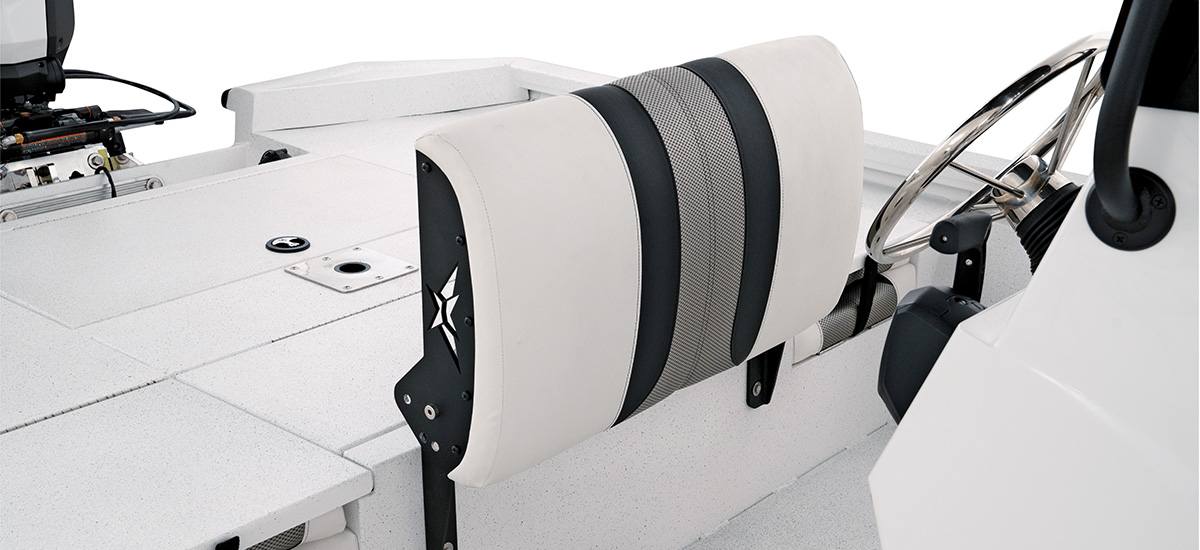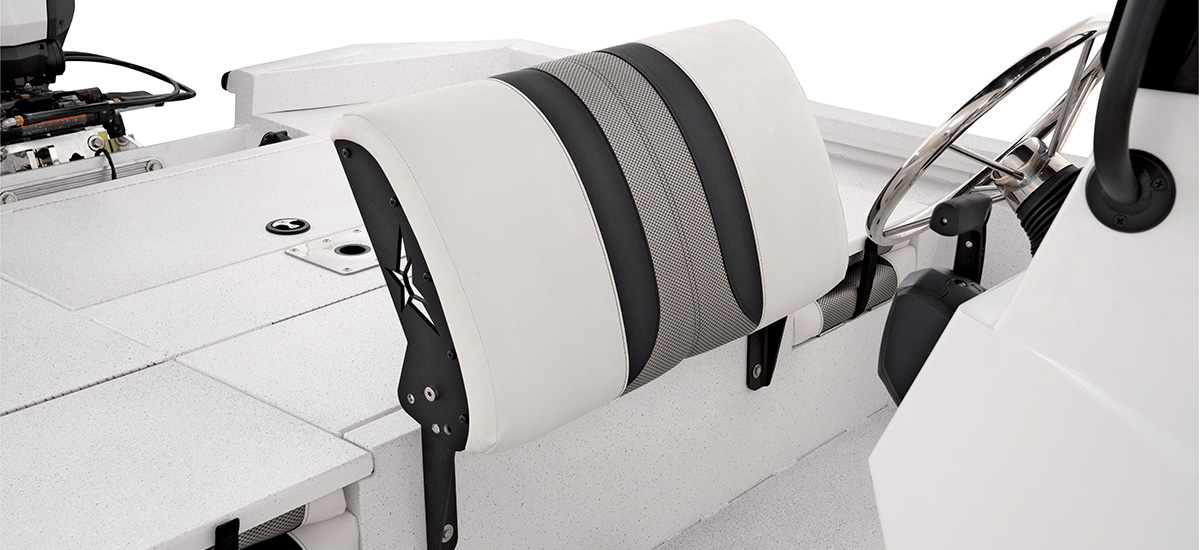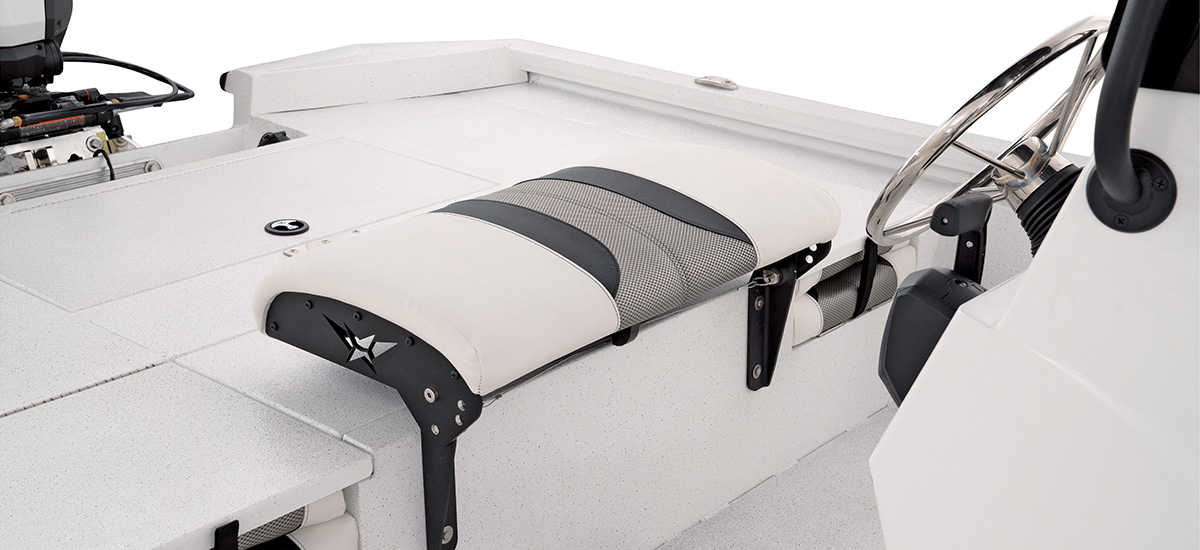 Custom Leaning Post/Seat
Our multi-position leaning post adjusts to the driver's preference and weather conditions. This exclusive design provides comfort without tying up precious interior space.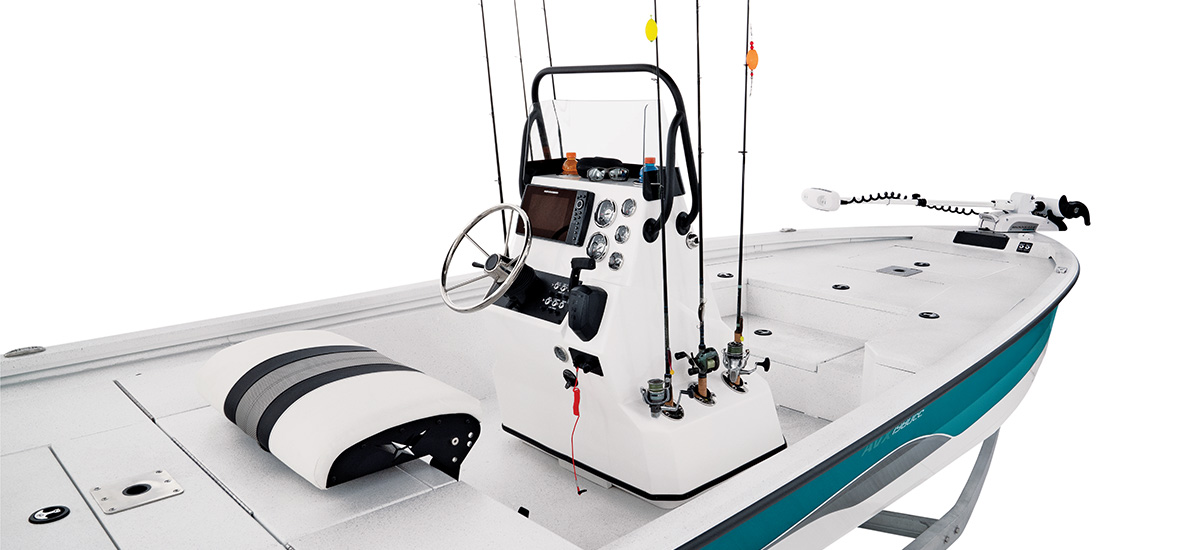 Fiberglass Console
We don't simply screw our console to the floor. It's mounted to a fiberglass island providing a toe rail that increases floor space and hides strip LED lighting. Inside you'll find batteries and rigging with easy access. We even go so far as to mount the master power switch and charger plug outside the console. Saving that unnecessary climb back into the boat when the day is done. Cupholders, rod holders, windshield, and grab rail make this console a true work station.
Dual Rod Box setup at Bow
Protecting today's high-tech rod/reel combos is important. We do that with dual rod boxes that literally cradle the equipment in place. Our enclosed, tapered rod tubes allow for individual storage without the worries of rod tips hanging on the end of the tubes.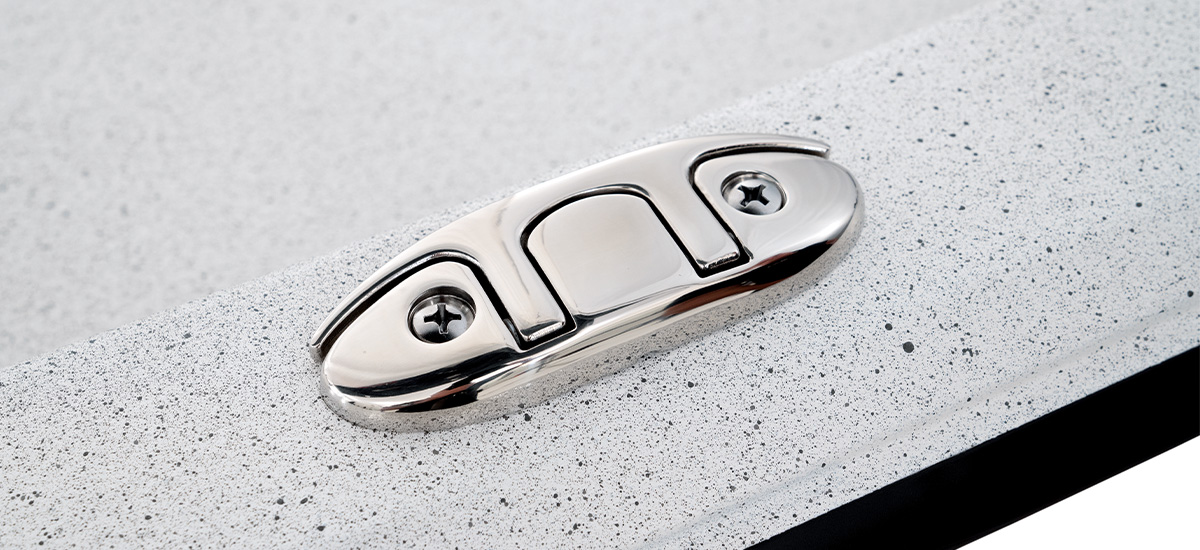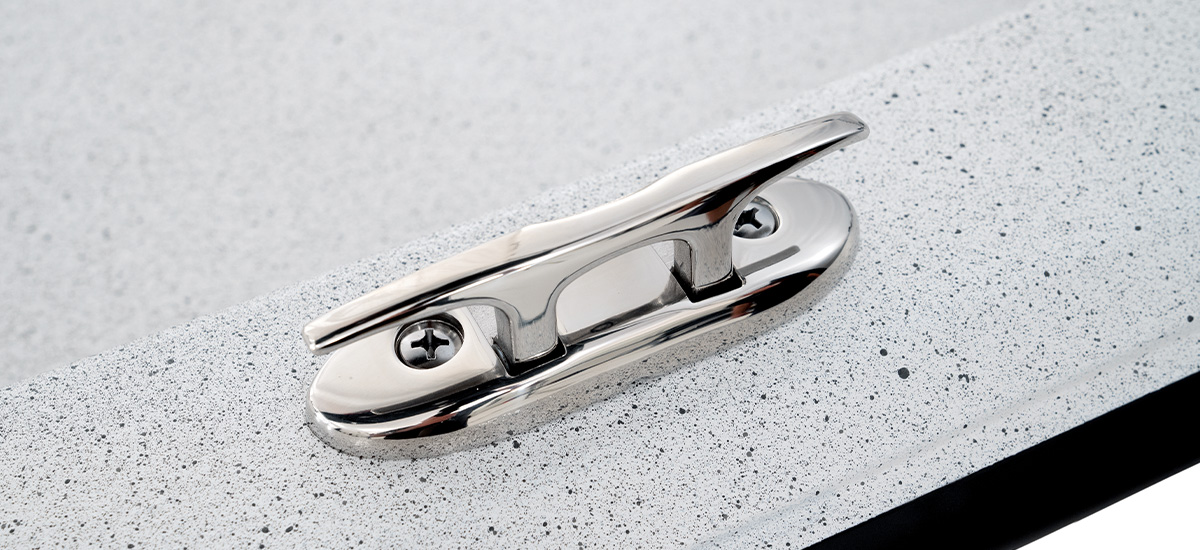 Stainless Pull-Up Tie Cleats
Stop breaking rods and tearing clothing. Our stainless-steel pull-up cleats stay out of the way until they're needed.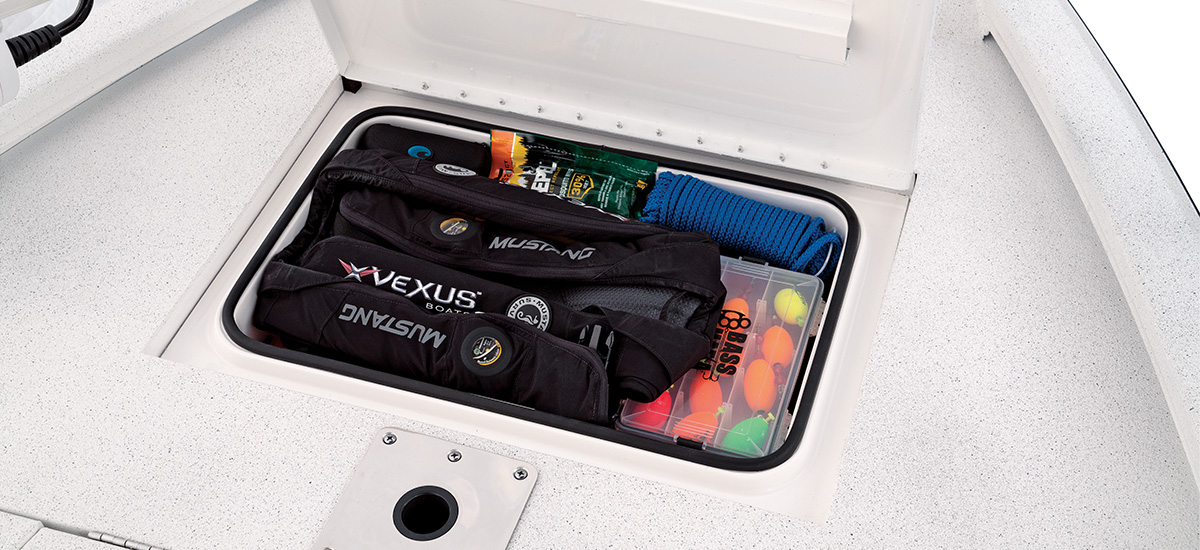 Compression Lid Locks
One key to providing drier storage is to help ensure the lid completely seals. We accomplish this by using compression locks that pull the lid tight against the rubber seal.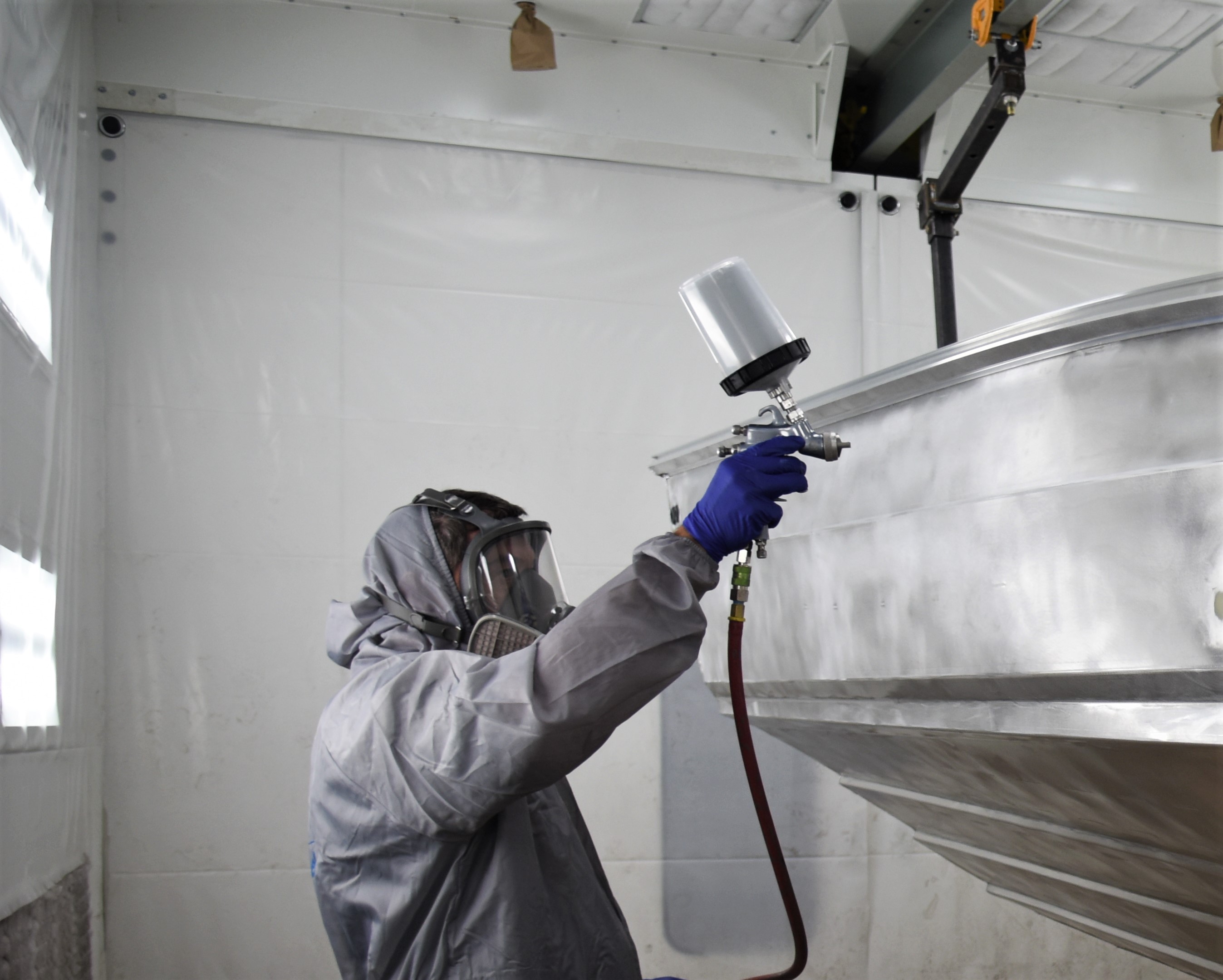 Hard Case™ Paint
Many aluminum boats receive the same paint that's applied to a cheap utility trailer. Instead, we paint the entire hull showing no raw aluminum and the matching color is protected by a Hard Case
™
clear coat. This provides a lasting finish that ensures a great look for years to come and ultimately increases resale value.
Click Here for Video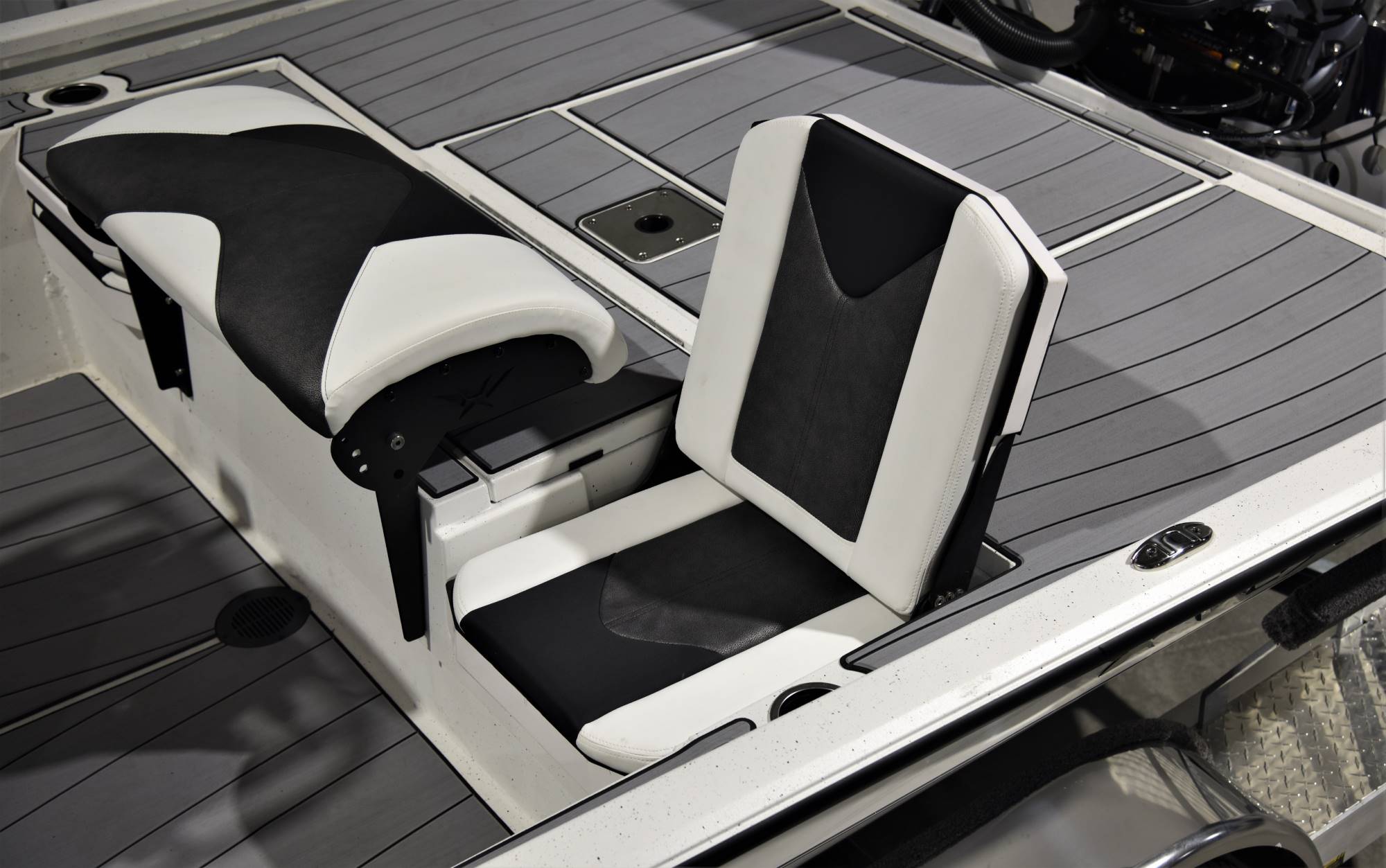 Rear Jump Seats
These fold-down, jump seats reinforce the exceptional versatility and total performance nature of our AVX center console design. Providing exceptional comfort and added room for additional passengers, this custom feature adds even more room to an already spacious rear deck.