WHY WE'RE DIFFERENT
Select a feature below to learn more
High Performance Bucket Seats & Air Wave Suspension
Lower Center of Gravity (Fuel/Ride)
Integrated Boarding Ladder
Choice of Hard Case™ Paint or Custom Poliflake
Infused Composite Construction™
Intensive Care™ Livewell System (Patent Pending)
SS Compression Locks with Dri-Max™ Water Evac
Recessed Slide Storage Under Step
High-Density Polyethylene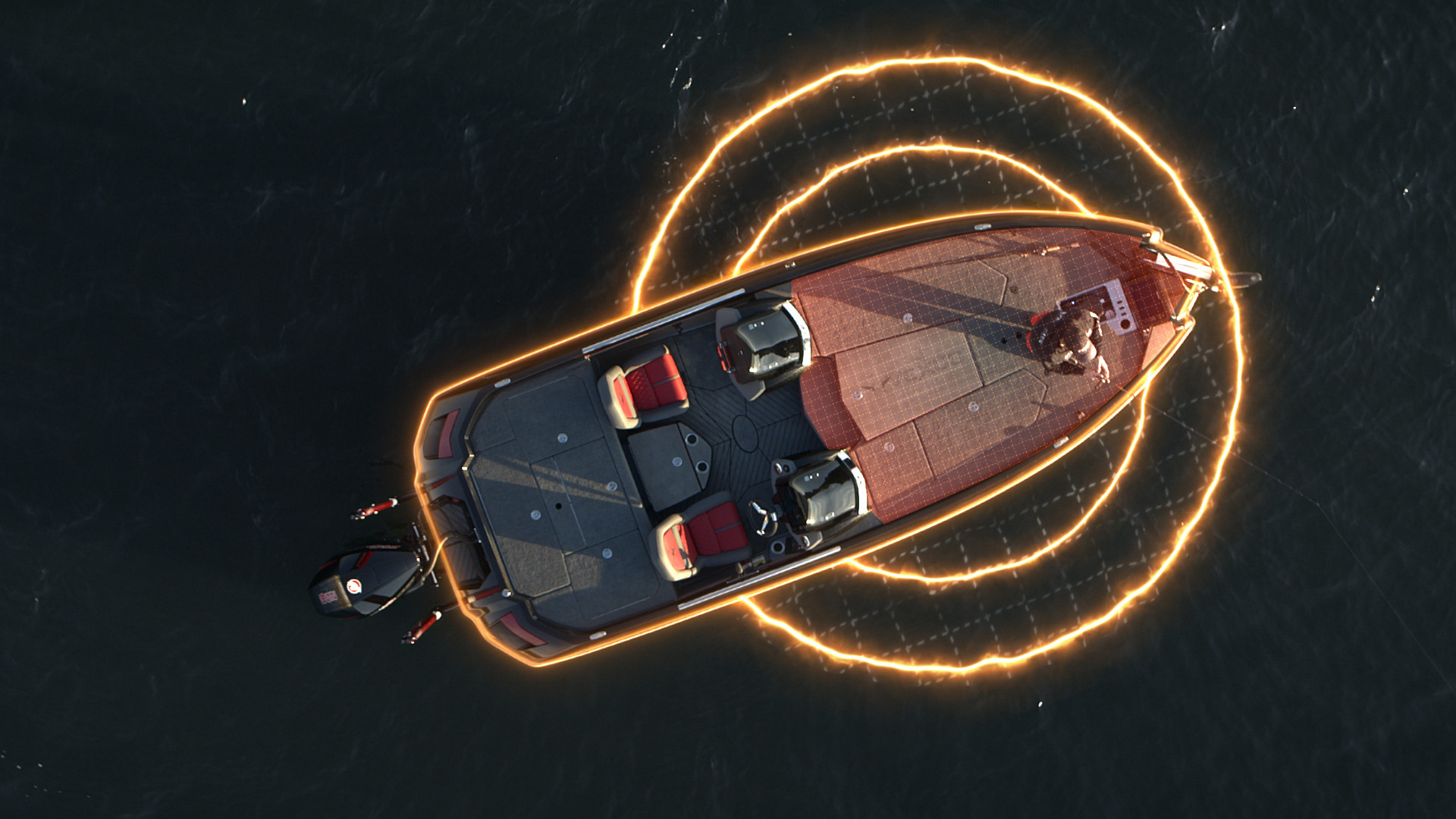 Front Fork
Form and Function are natural partners. Our front fork design is purpose-built, creating more square footage for fishing where it counts while adding hull flare resulting in a drier ride. Don't let tradition get in the way of comfort and catching more fish.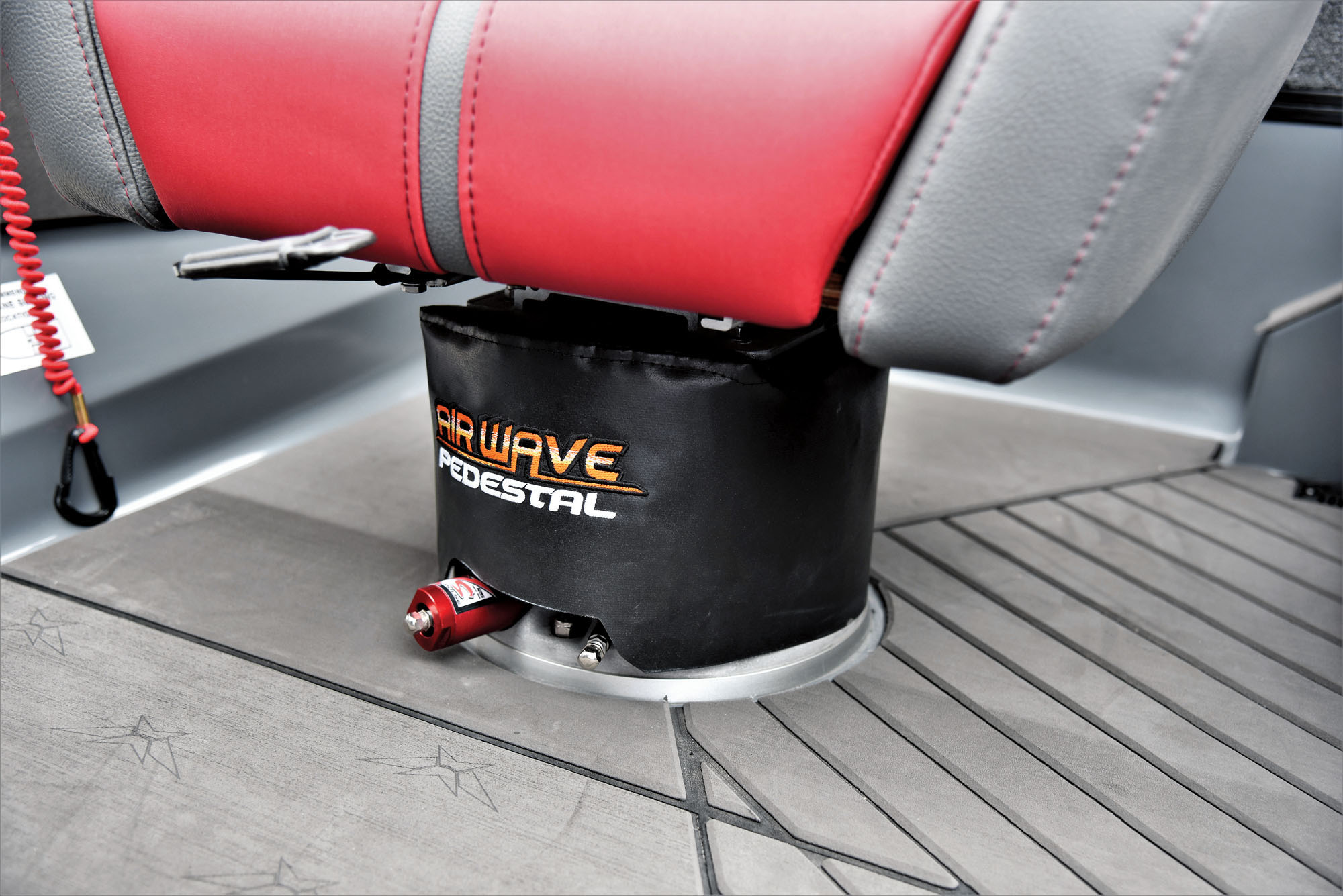 High Performance Bucket Seats & Air Wave Suspension
Here's a seat that's truly built for an amazing ride. These sliding, high performance seats sit atop an Airwave suspension system creating an incredible experience in rough water conditions. Designed to work hand-in-hand with our VX hull so you're enjoying the smoothest ride on the water.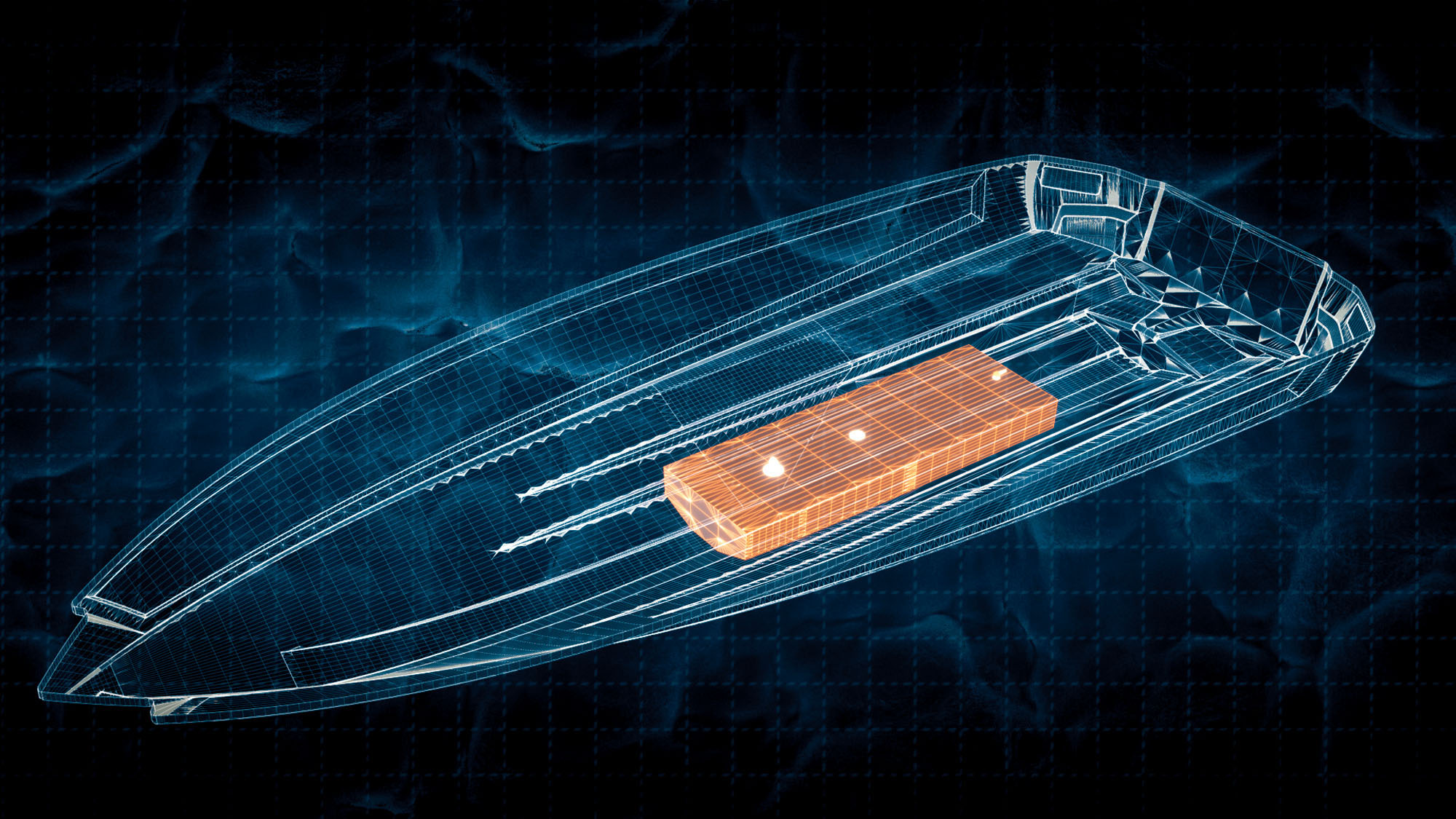 Lower Center of Gravity (Fuel/Ride)
Your VX is engineered with a deeper hull and longitudinal fuel tank positioned beneath the floor. The lower center of gravity is combined with raised lifting strakes to deliver confident handling and slot-car-style response levels.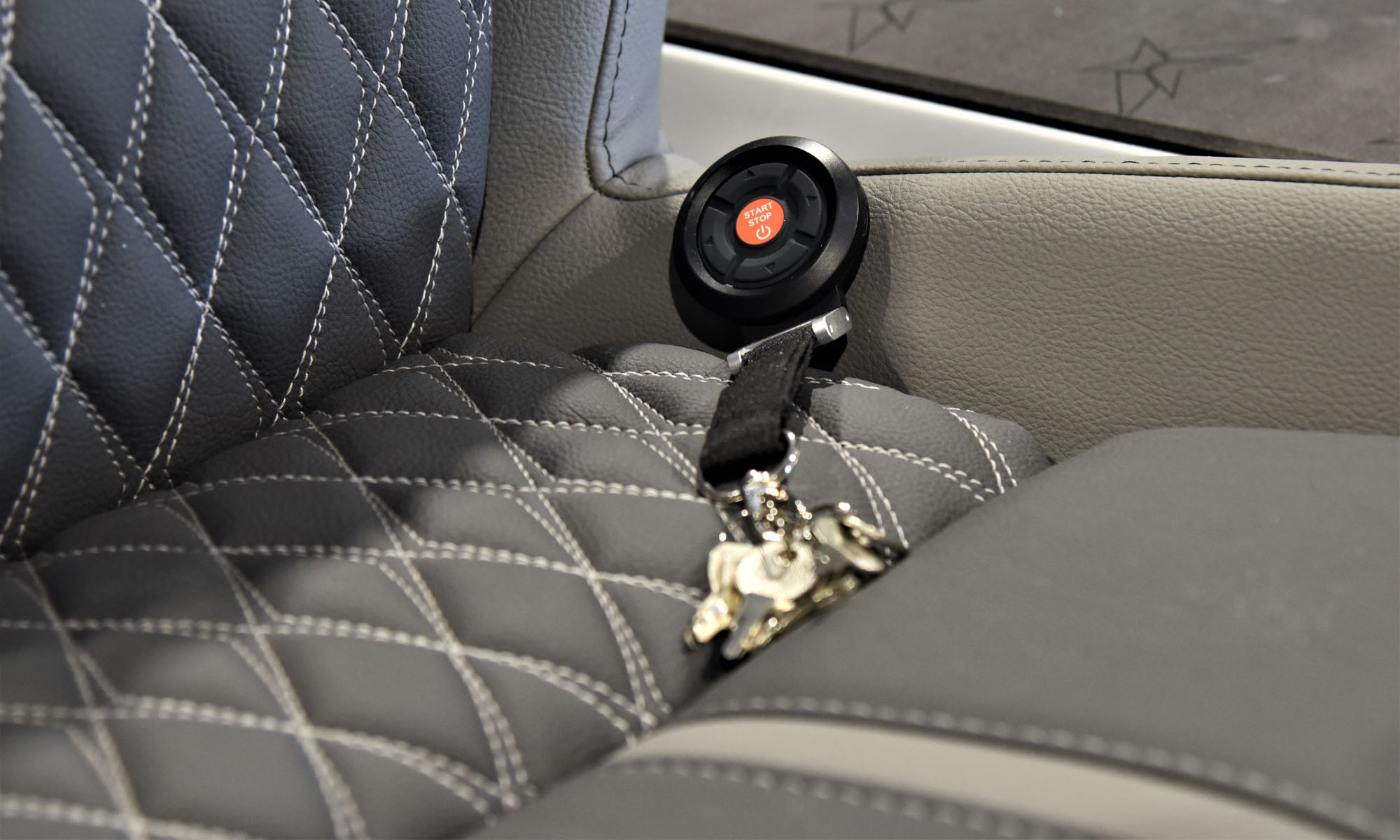 Passive Keyless Ignition
Our passive keyless ignition with remote fob brings even more versatility with multi-function switches and automotive-style security. Not only does it offer the push button flexibility of a remote start with safety stop switch but engine trim and interior light functions are also included.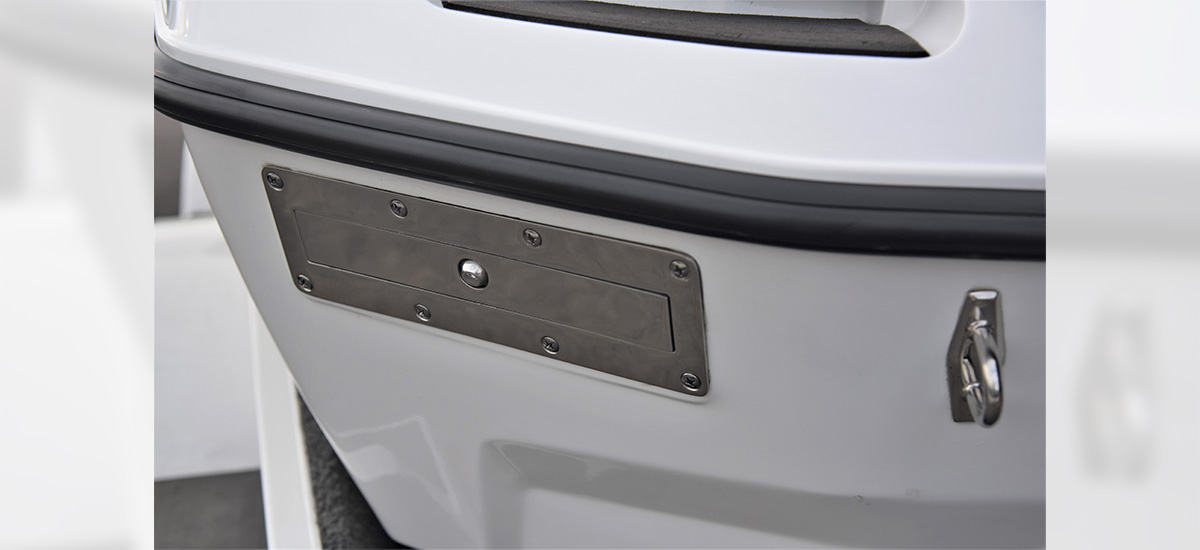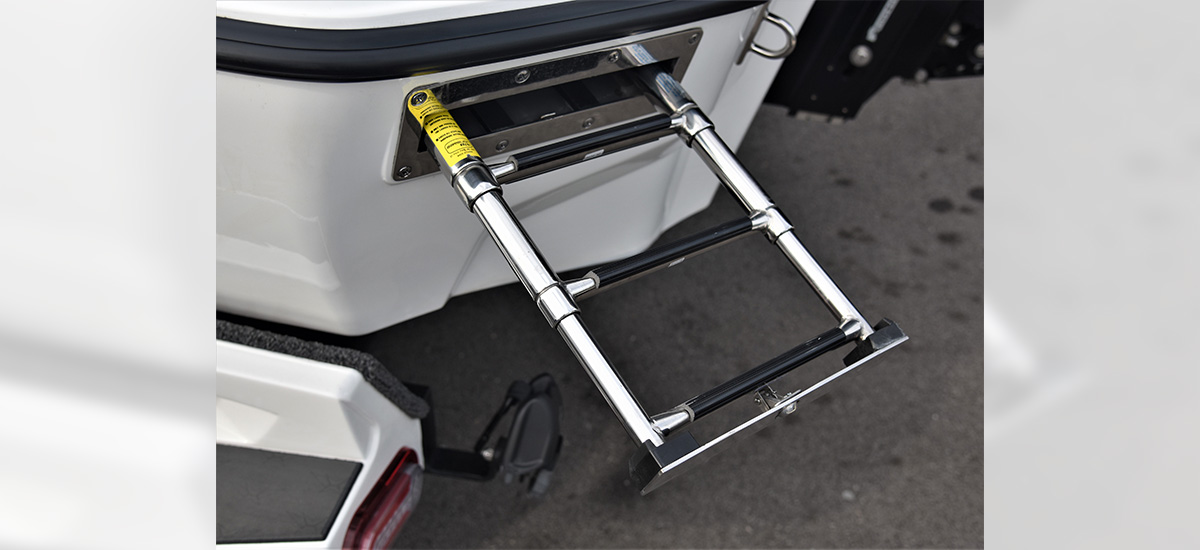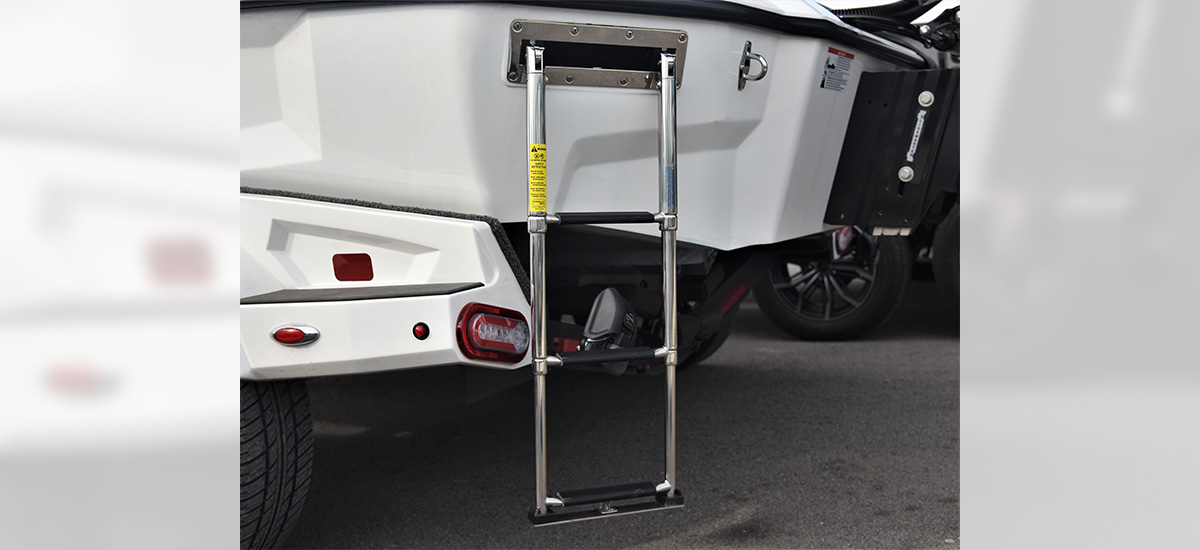 Integrated Boarding Ladder
A full-size ladder that doesn't clutter up the back of your boat? Yep, this stainless-steel, retractable design tucks flush and out-of-the-way when not in use. Deployed, it features wide, ultra-grip steps, helping make re-entry a snap. It's also equipped with a digital safety switch and light at the helm when the ladder is deployed.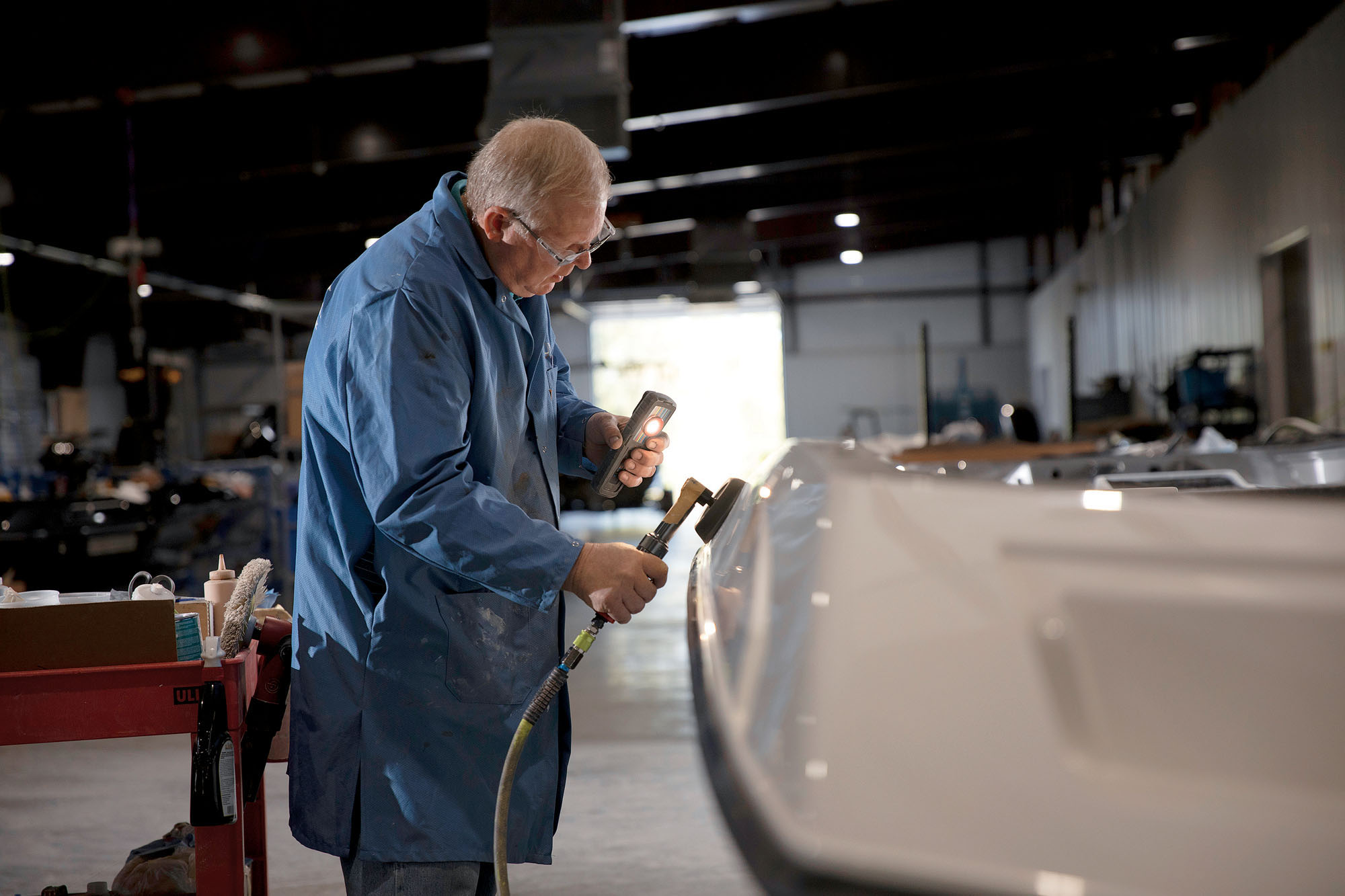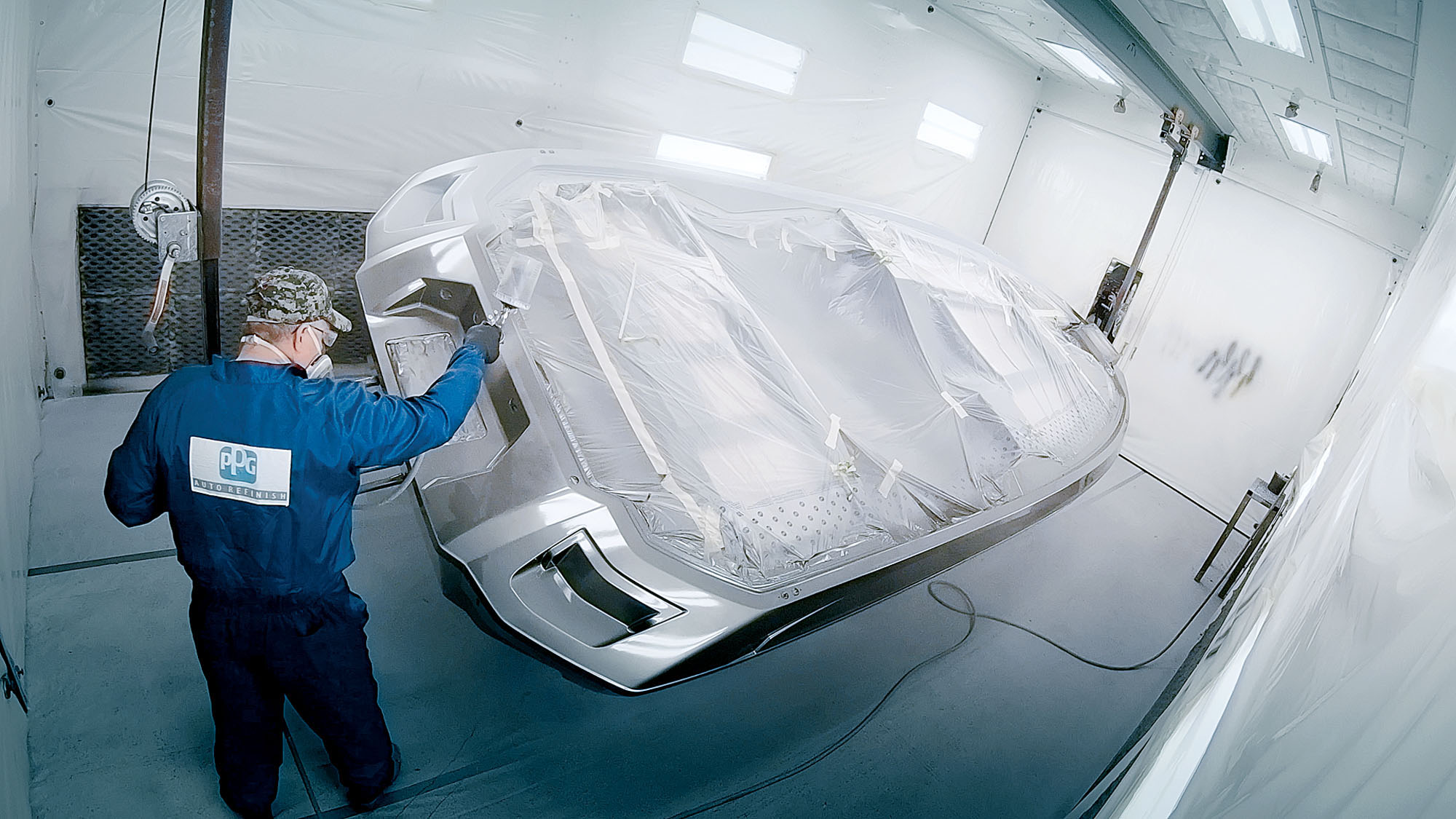 Choice of Hard Case™ Paint or Custom Poliflake
From the deep luster and near-endless Hard Case™ paint choices to the signature stripes and eye-catching shades of our custom Poliflake, we thrive on building Your Dream Your Way™.
Click Here for Video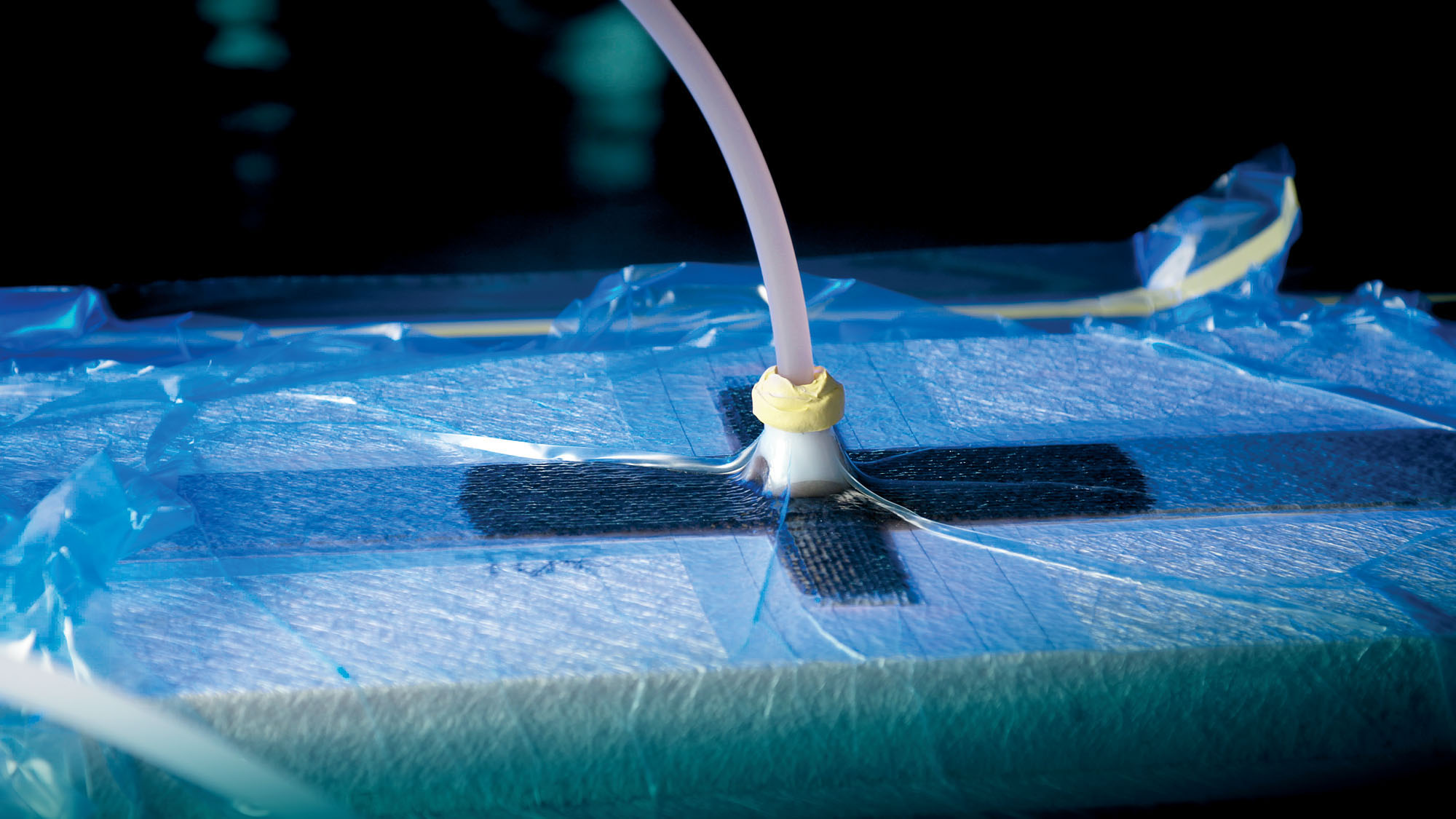 Infused Composite Construction™
Stronger glass-to-resin ratios, minimal emissions, and repeatable consistency… With proprietary systems and practices, we're revolutionizing fiberglass boatbuilding; taking the advantages of vacuum infusion and delivering world class products that are Lighter, Stronger, Faster, and more environmentally responsible*. *when compared to traditional open mold methods
Click Here for Video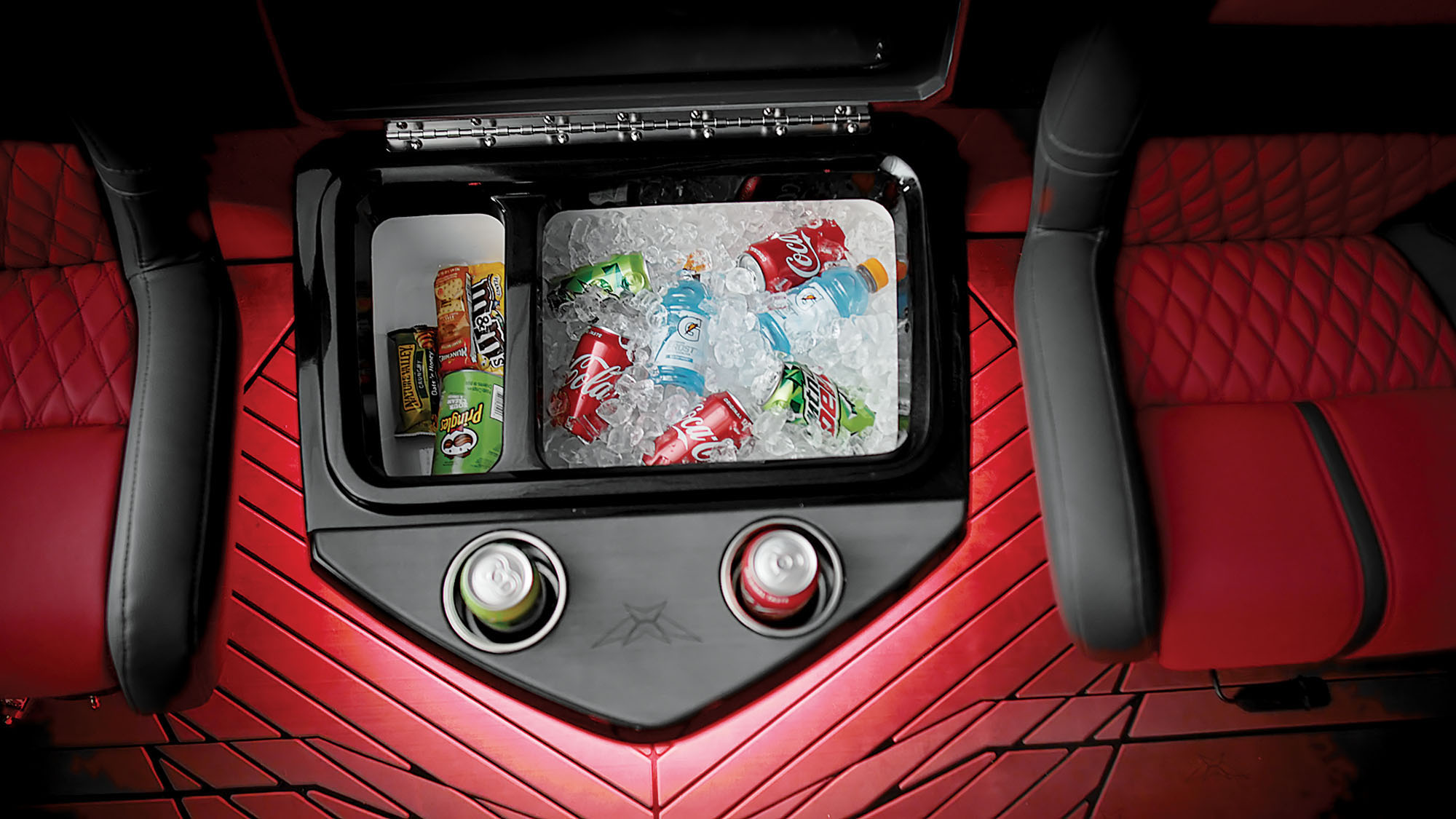 Cold Spot™ Cooler
Between the high-performance bucket seats, our exclusive Cold Spot™ cooler not only helps keep a long-lasting polar chill on drinks and snacks but also features a dry tray for sandwiches and other carry-ons. Plus, the handy location makes it convenient to access when relocating and doesn't take up valuable storage space underdeck.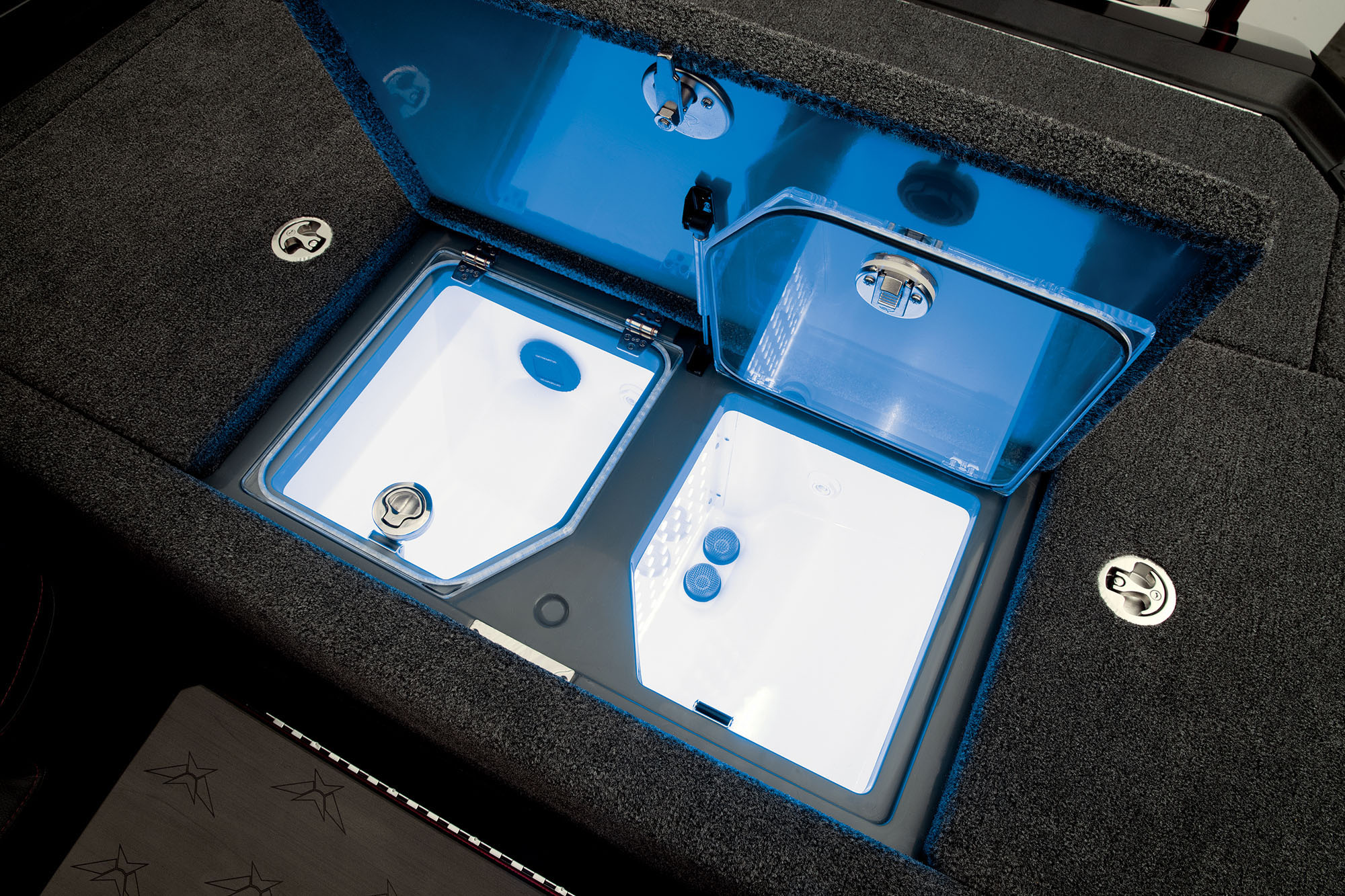 Intensive Care™ Livewell System (Patent Pending)
Surrounding your fish with an even better environment than they came out of, our Intensive Care™ Livewell System (Patent Pending) is a huge leap forward in conservation and confidence. With it, those last-dash, rough water runs have met their match. While every VX well has a standard level of fill, when this design is fully topped off, the pressure-filled level virtually eliminates water slosh, delivering a smooth, secure ride for the fish. Coupled with an Oxygenator and cull view lids, your fish are going to enjoy the ride as much as you do.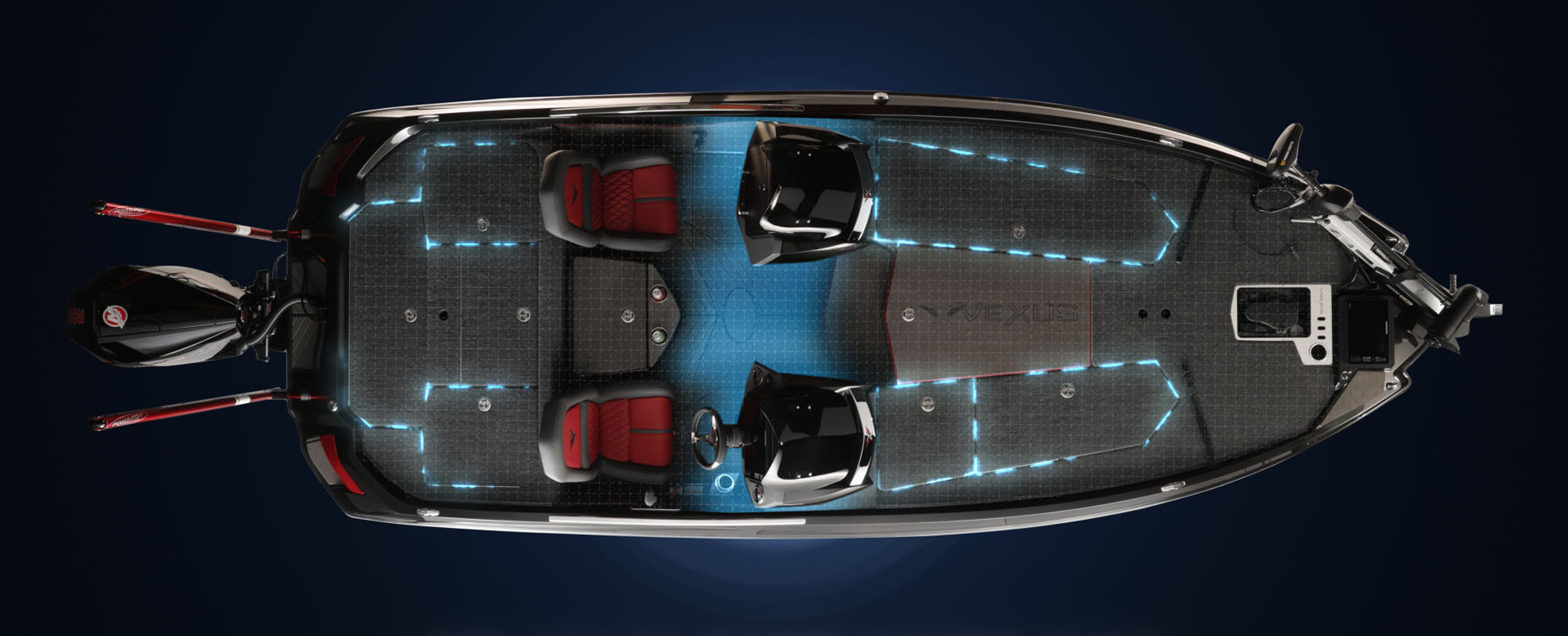 SS Compression Locks with Dri-Max™ Water Evac
Water and weather are constantly working to breach storage boxes. It's why we created our Dri-Max™ system. Composed of taller barriers and deeper lid channels as well as form-fitting weather-trim seals and heavy duty, stainless-steel compression latches, every VX interior is built to stay drier while moving water quickly from the decks and floor.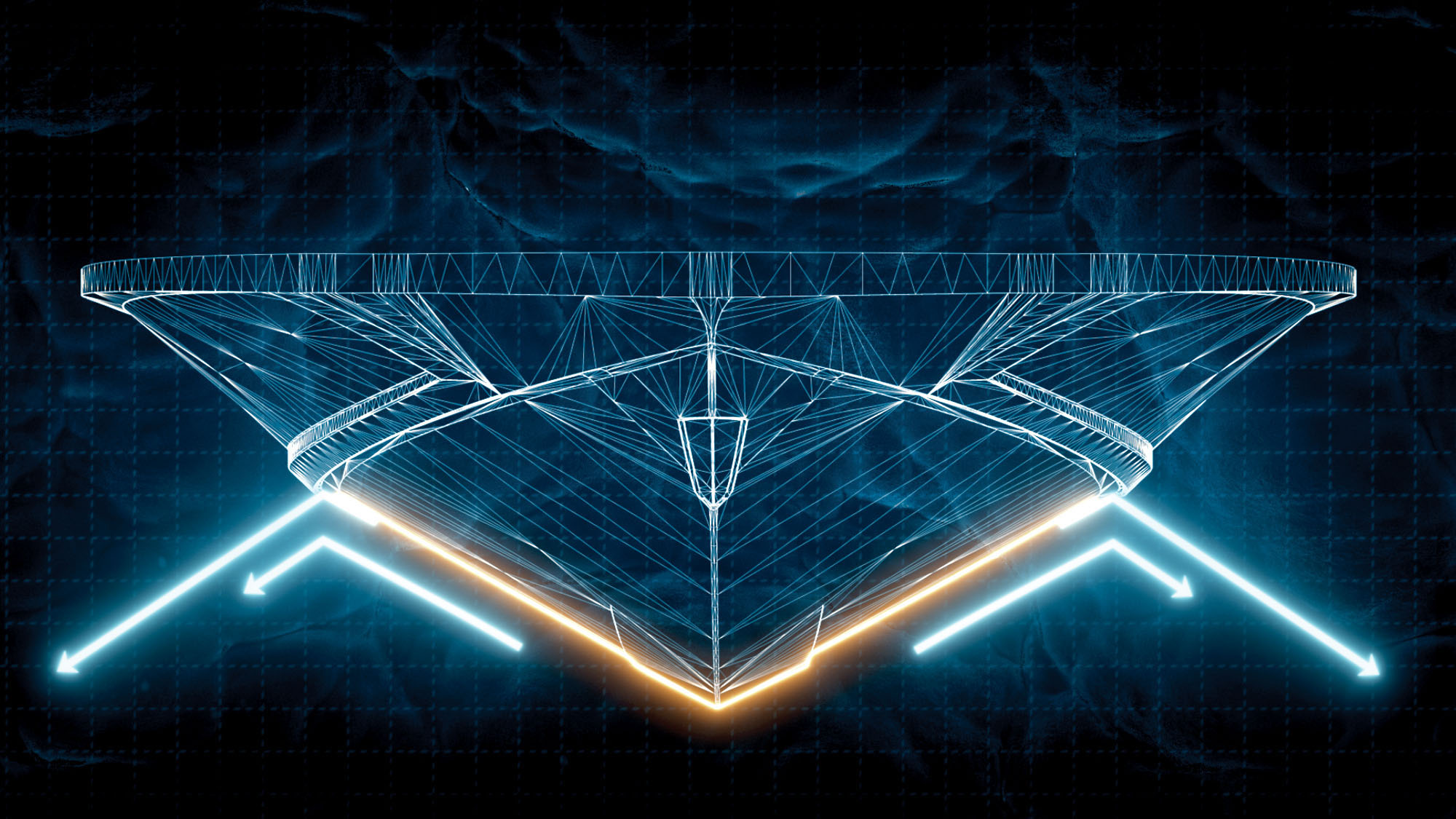 Advanced Hull Design
Lighter, faster, stronger, smoother, and drier… the VX of your dreams is made for top-end acceleration and rough water domination. The performance-enhanced hulls not only include water-gripping strakes for more responsive handling and a far superior ride but also feature keel-forward engineering, reverse chines, convex vs concave hull contours, added hull flare, secondary spray rails, and a lower center of gravity. It's an all-in combination built for the smoothest, most responsive, and driest of runs with head-turning good looks.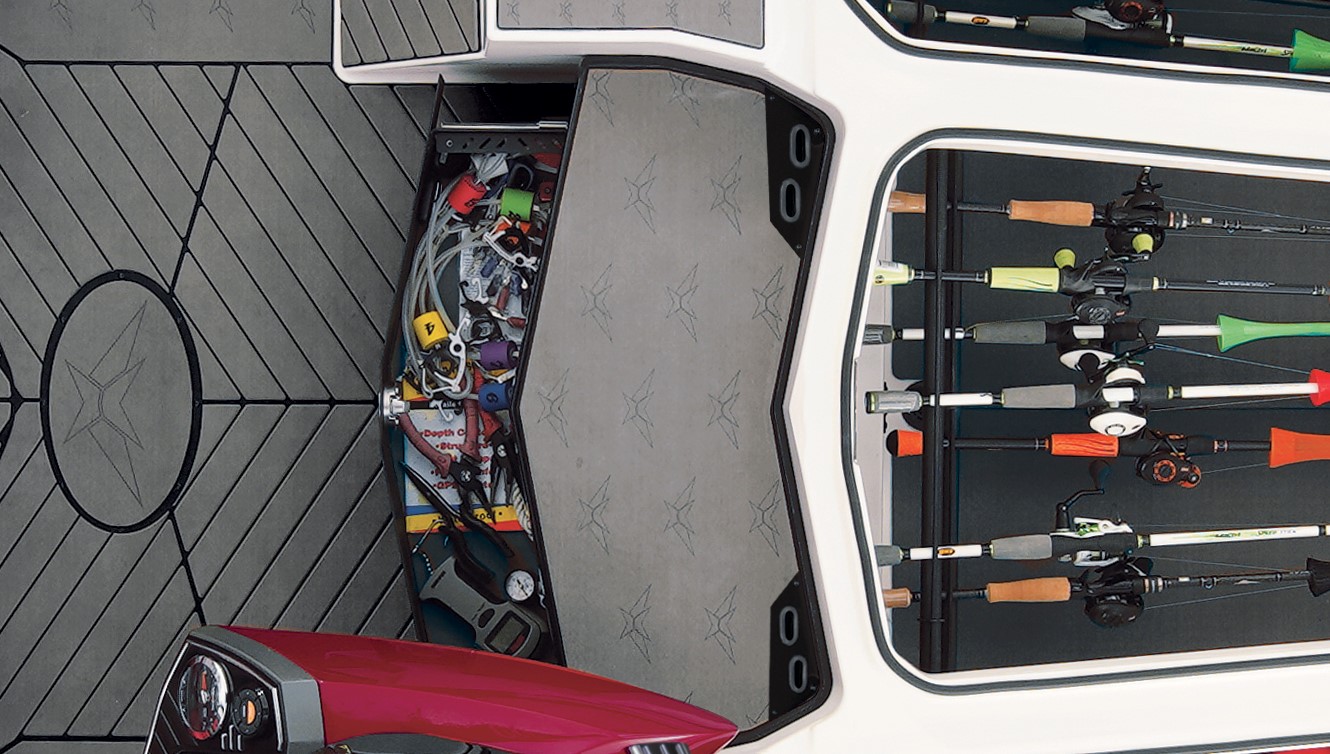 Recessed Slide Storage Under Step
The right stuff in the right place. That could sum up the layout of every compartment in your VX. In this case, we're talkin' about the easy-in/out nature of the huge sliding box just under the front deck step. Ideally positioned for fast access from either the cockpit or center rod box, this quick-draw drawer with slam latch is the perfect day box holding everything from cull buoys and tools to your cell phone.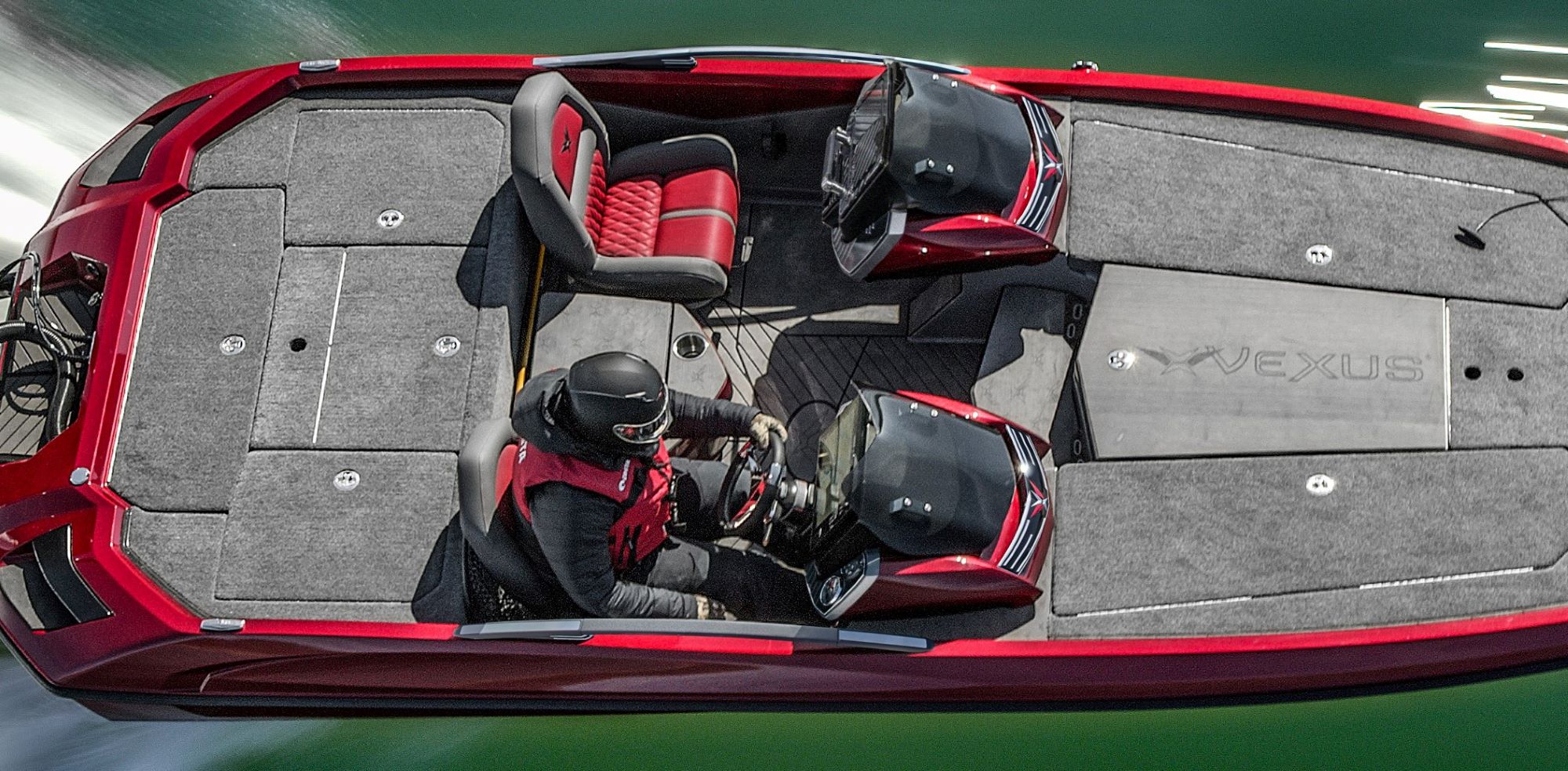 High-Density Polyethylene
Ultra-durable, easy-to-clean, skid-resistant, and fast-drying… that's the smooth, custom feel of our high-density polyethylene flooring. You'll find it throughout the cockpit, inside the rod and gear boxes, on the front step and cooler lid as well as the center rod box lid and stern. It's an incredible water-wicking material, helping quickly shed moisture while transforming your entire rig into the ultimate workstation.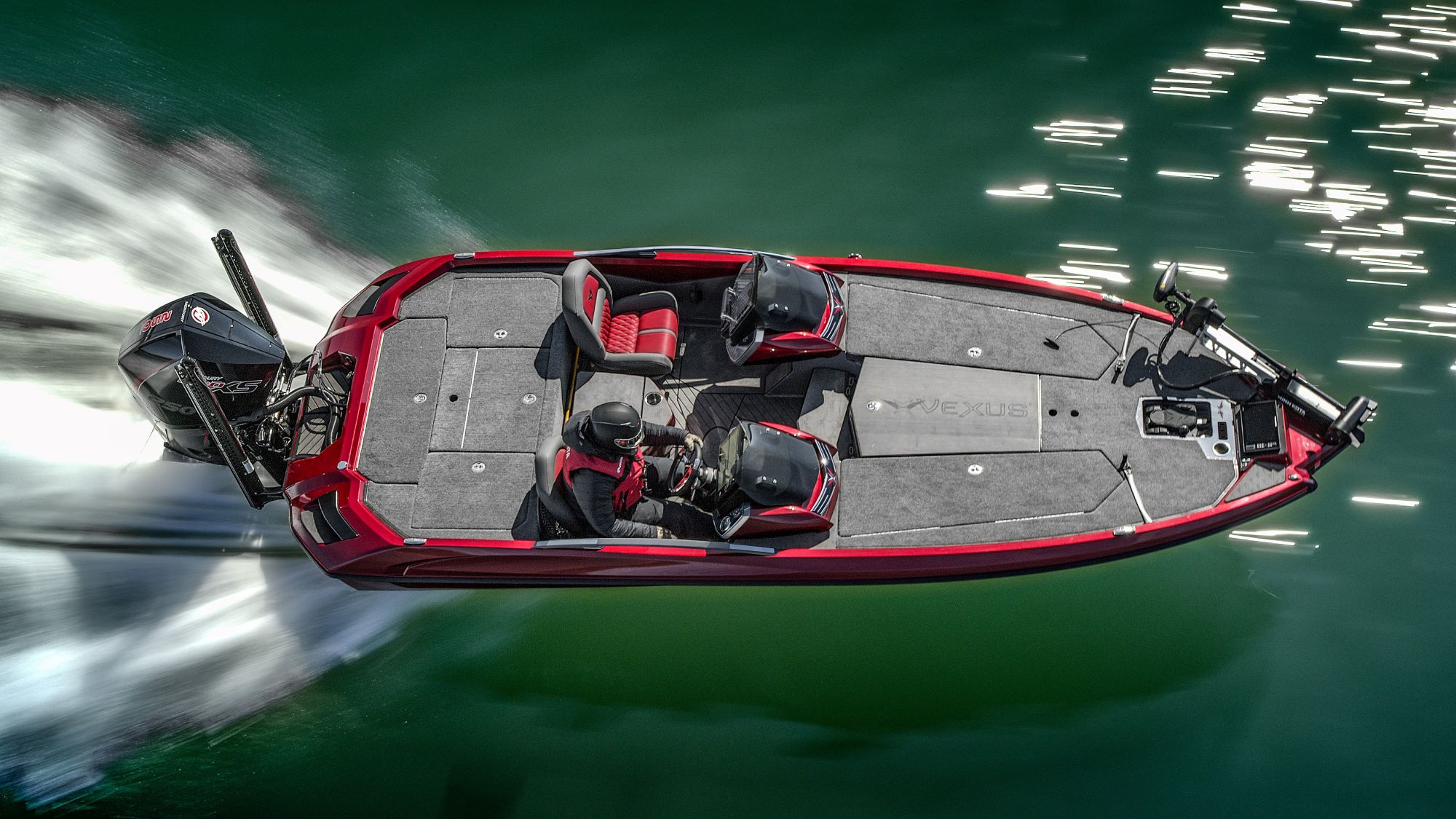 Wide Open Interior
Every VX model is designed to maximize space. With greater deadrise and deeper hulls, virtually every area of the boat benefits with more deck, floor, cockpit, and storage space.