VX TRAILERS
Enjoy the added confidence, security, and 21st century design standards in your custom-matched VX trailer. Among the revolutionary features are integrated fender storages, our exclusive Hard Case™ paint, Victor Shield™ UV-stabilized polyurea coating on the frame, custom 17-inch wheels, full license plate holder, and a world of redundant LED lighting. Check out even more highlights in the call-outs below.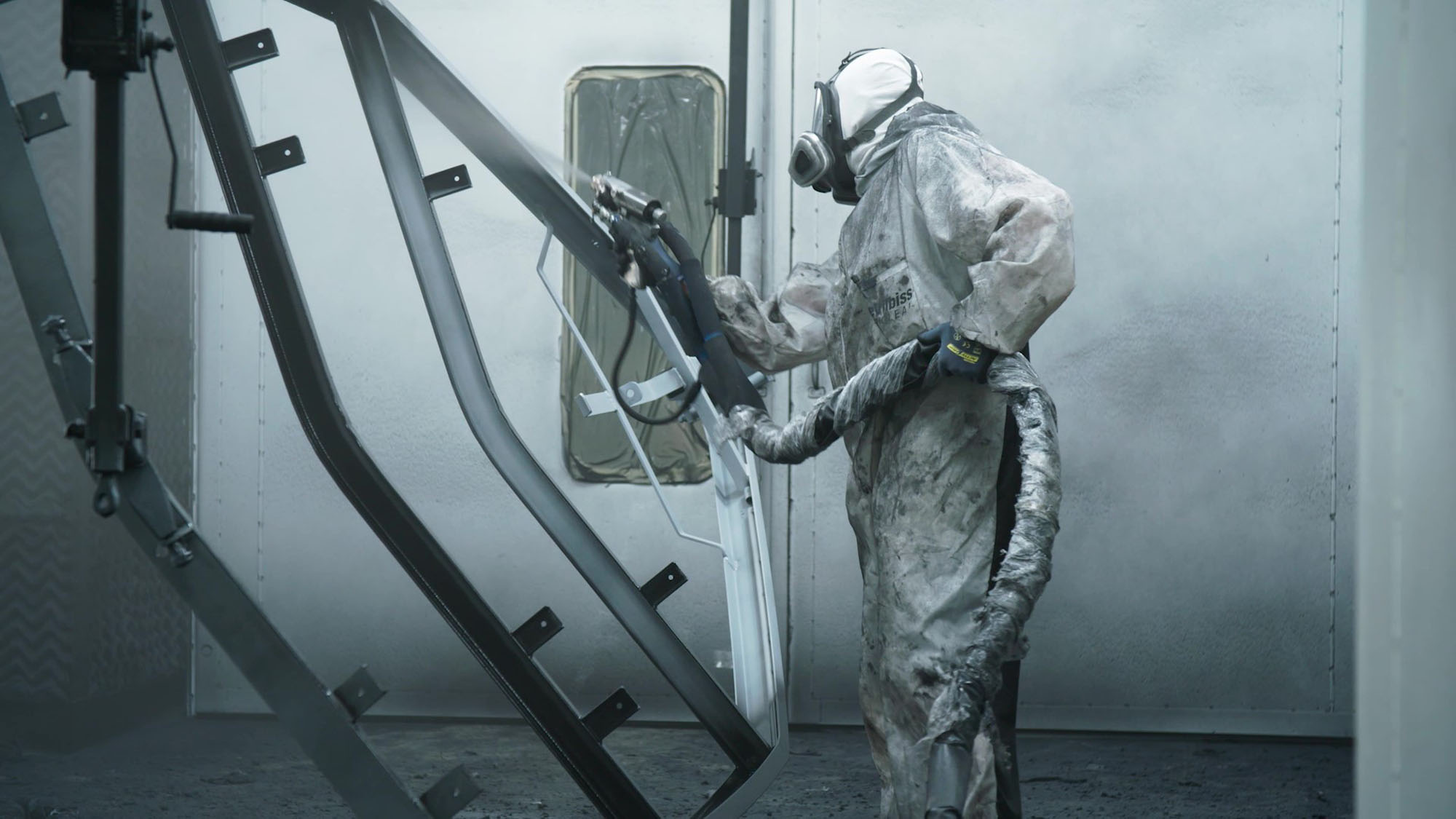 Victor Shield™ UV-Stabilized Polyurea Coating
From road hazards and rough, unimproved ramps to the unceasing pressures of sun exposure, our torture-tested Victor Shield™ finish is engineered for the long haul.
17" Aluminum Wheels with Radial Tires
Combined with 17-inch aluminum wheels and quality radial tires, your VX trailer enjoys smooth, solid tracking and long-lasting performance.
Infused Fiberglass Fenders with Hard Case™ Paint
From finished fender edges to our tough-as-nails Hard Case™ paint, we've given our glass fenders the same muscle and attention to detail as the rest of the rig.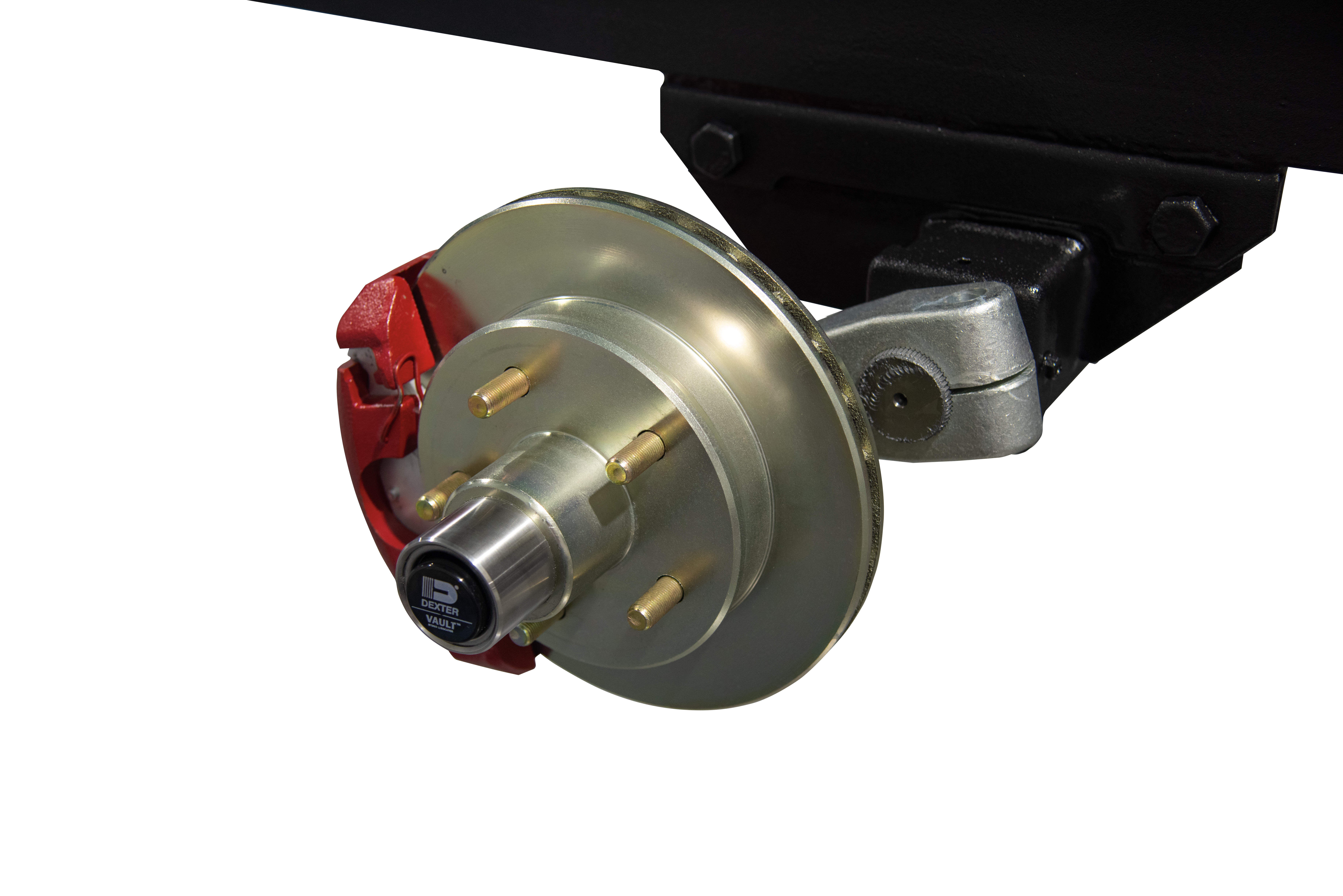 Hydraulic Surge Disc Brakes
You'll appreciate the added strength, security, and confidence from powerful, hydraulic surge disc brakes on all VX trailer axles.
Torsion Axle Independent Suspension
With springless, torsion axles and independent suspension, your VX will enjoy a smoother ride and better tracking.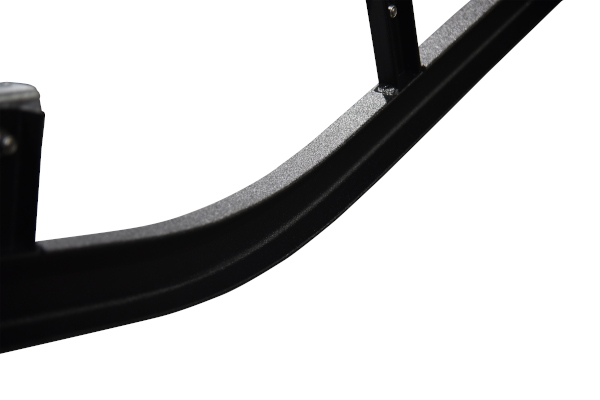 Forged Transverse Channel Support Beams
While some trailer builders cut and re-weld the center support beams of the trailer, ours are custom-forged for even greater strength.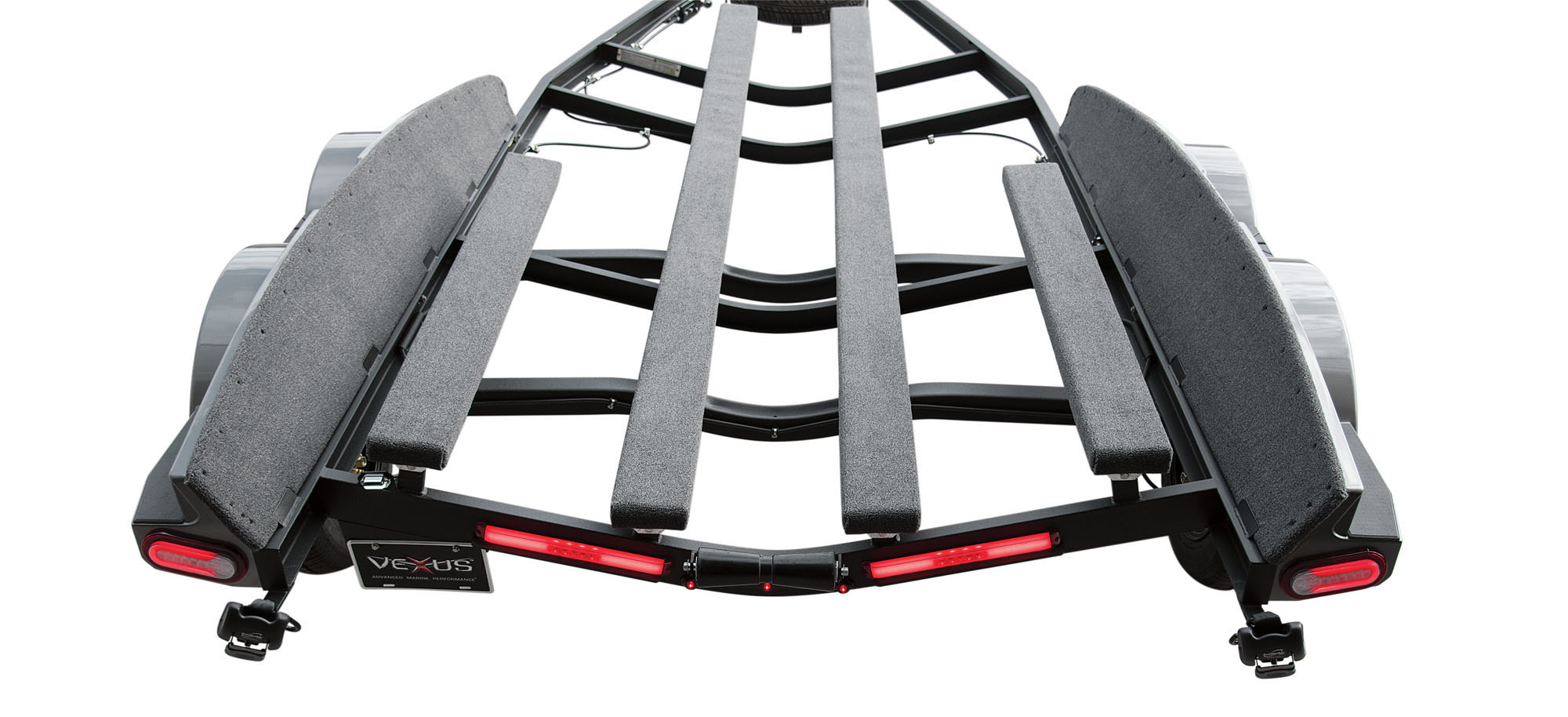 Custom-fitted Bunks
At Vexus, 'custom' is just that. We build every Vexus trailer in the same plant alongside each boat. They're precision-matched for optimum balance and support.
Vault Hybrid Hubs
Enjoy the smooth, cool-running confidence of these ultra-low maintenance hubs.
Available Belly Spare
The belly spare location is well-protected from road debris and doesn't interfere with mirror visibility of your trailer.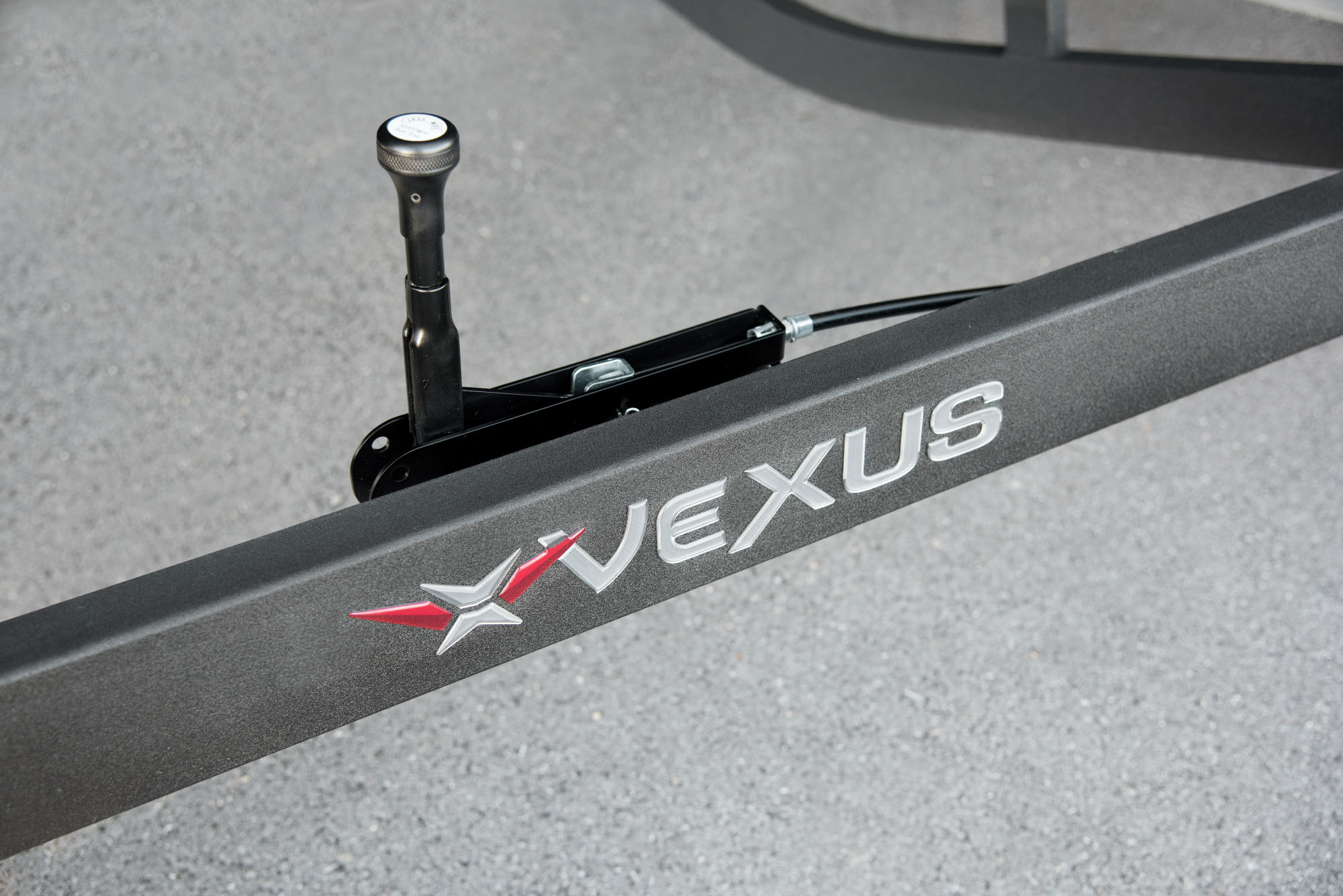 Available Parking Brake
Forget about searching for loose, ant-filled rocks to chock your tire. Our custom-matched, trailer E-brake provides an extra level of quick, confident security.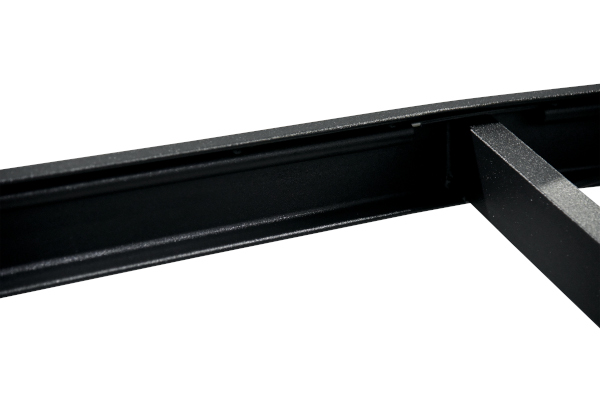 4" Channel Frame
Not only is our beefy, channel frame incredibly strong but the open truss design helps prevent rust that can haunt tube-frame trailers.
Heavy-Duty Trailer Tongue Jack with Wide Track Wheel
Strength, balance, and ease of movement. That's the trifecta advantage in our heavy-duty tongue jack.
Swing Away Tongue
Whether you're looking for an extra level of security or an easier fit in the garage, our swing-away tongues are engineered for confidence.
Available Front Trailer Steps
Our front trailer steps are engineered for quick, easy access to the front deck.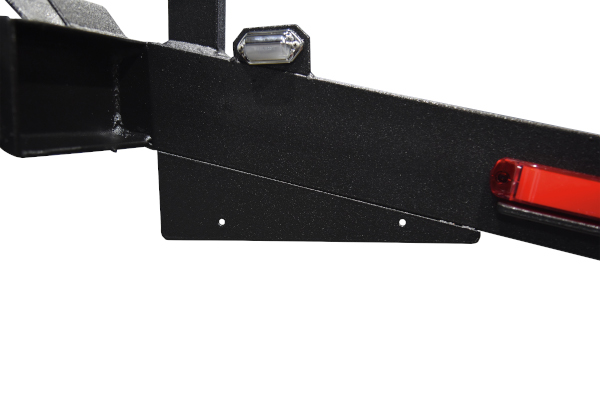 Full License Plate Holder
Even your license plate holder is fully supported. No need to worry about lightweight attachments or cheap connectors.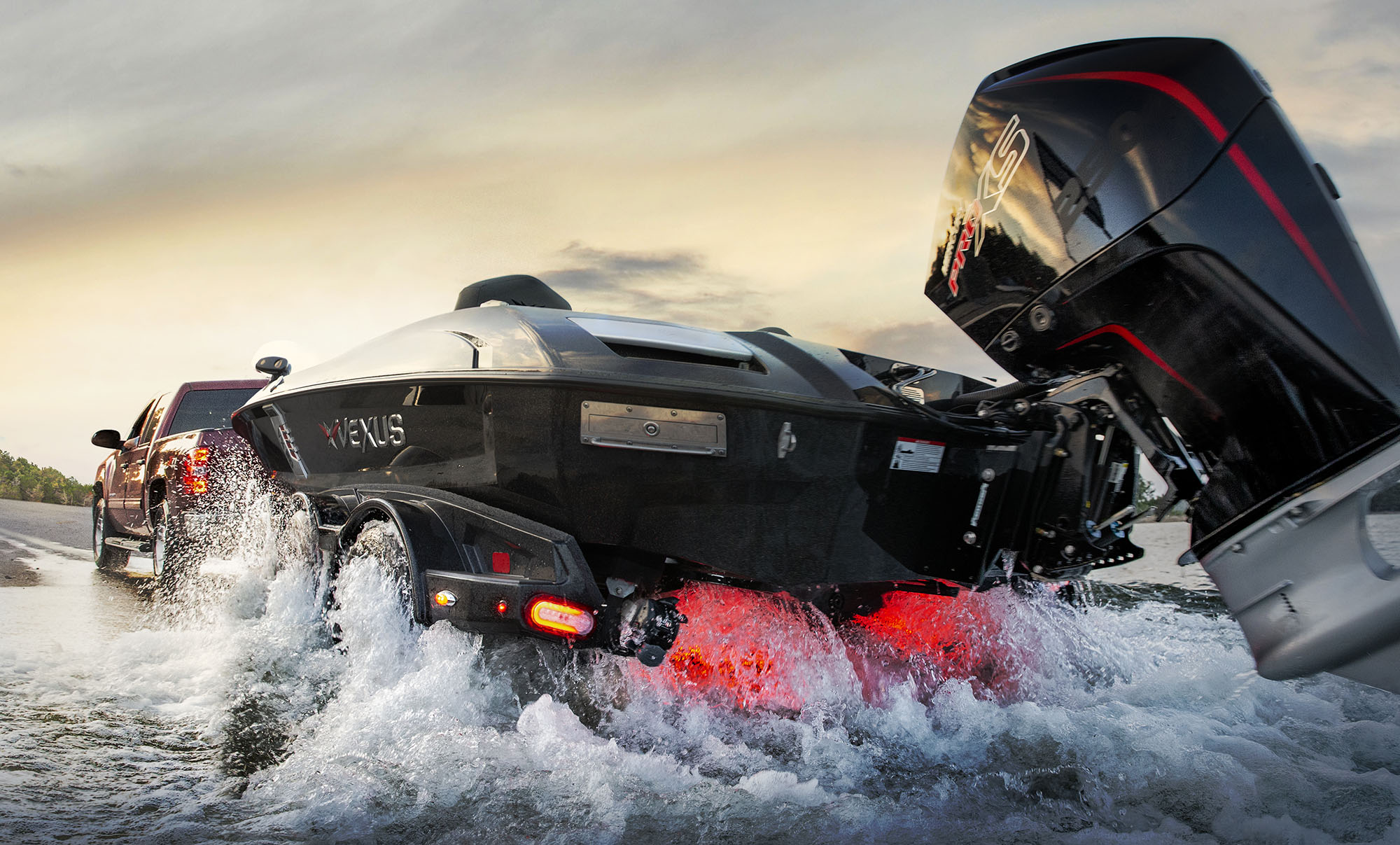 Custom LED Lighting
Our signature trailer lighting glows with the super-bright LED back-up lights and redundant crossmember tail lights.
Boat Buckle Tie Downs
You'll appreciate the heavy-duty strength and reliability of these performance-proven ratchet straps.
Six EVA Rubber Step Pads
With fast-drying, skid-resistant rubber in six locations on the trailer, you'll love the ease of access to and from your rig.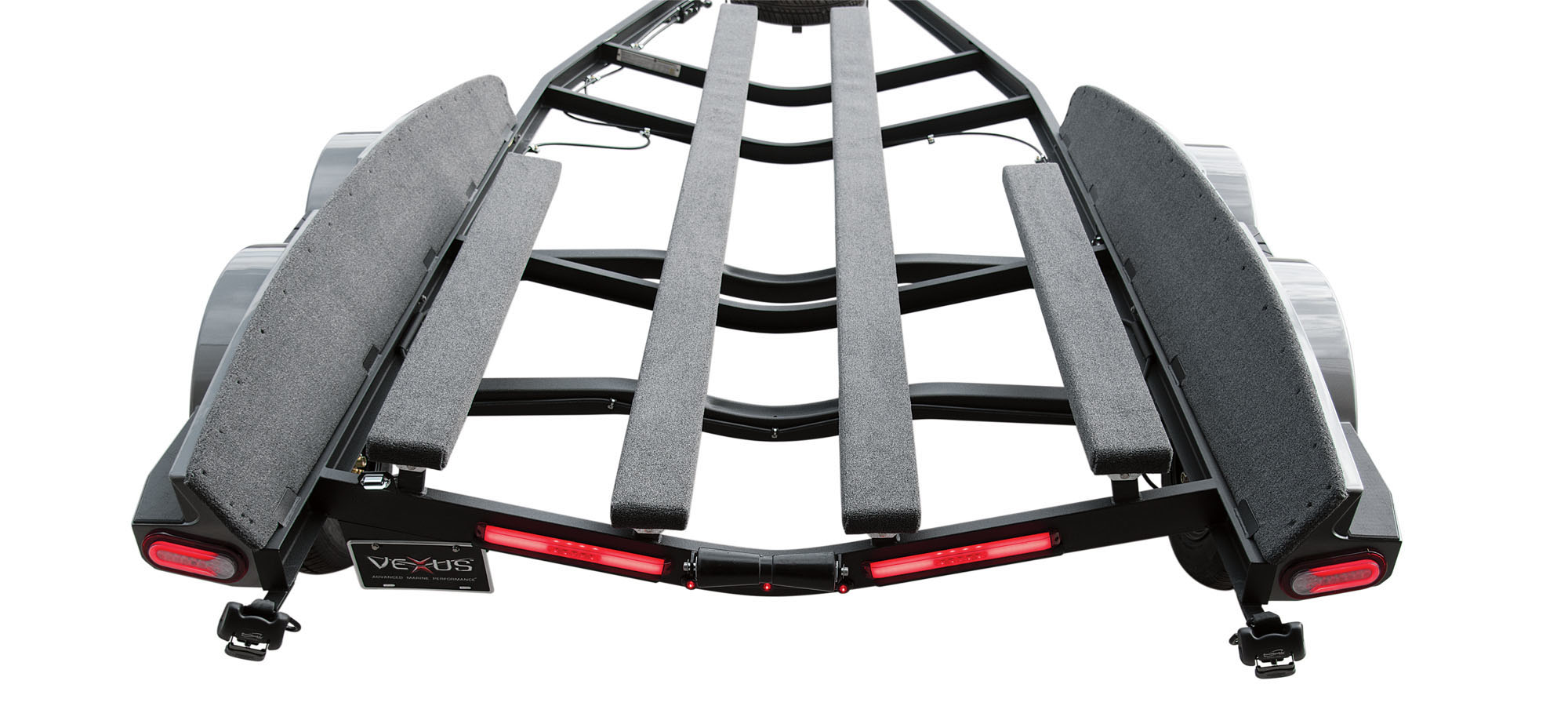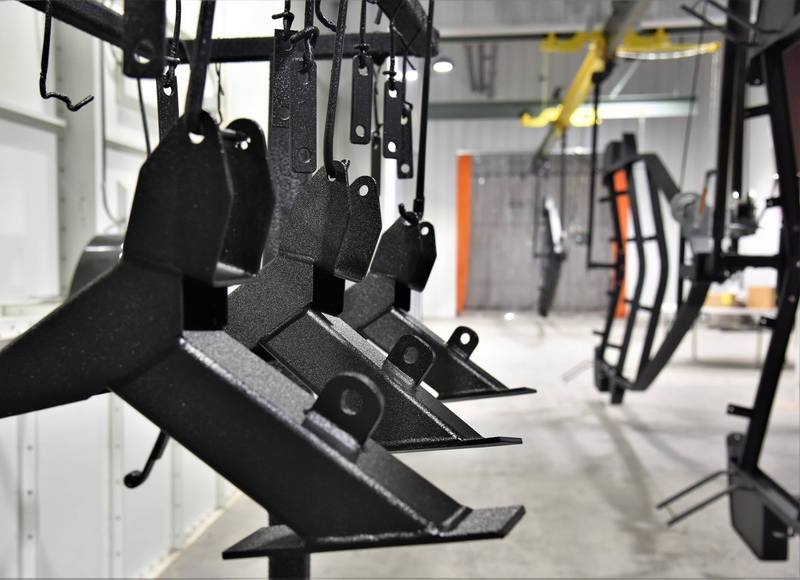 Built in Flippin, Arkansas
Every Vexus trailer is hand built alongside your rig right here in Flippin. It's a far cry from the shortcuts of those out-sourcing their trailers to the lowest bidder with little to no back-end service.

Precision-Matched to Each Hull
Start to finish, it's all part of our intense commitment to your satisfaction and exactly why our trailers are precision-matched to each hull, delivering optimum support, easy launch/load features, smooth, balanced tracking and long-lasting performance. From our sealed LED lights and custom swing tongue to our ultraresilient Victor Shield™ trailer coating, larger C-channel frame, color-matched fenders, ratchet tie-downs, and even available steps added to the frame, we're putting our personal best into every design.