CHOOSE YOUR AVX MODEL
AVX
GLASS-INFUSED ALUMINUM HYBRID DESIGN

AVX189
Starting at $26,595 MAP*
Not only does the AVX189 deliver exceptional quality, comfort, and performance, it does it all without compromising your budget. Measuring just over 18 ½ feet in length, the 189 is ideally sized, making it easy to launch, load, maneuver, and tow.

AVX1880
Starting at $28,595 MAP*
Measuring 18'10" in length with a broad 95" beam, this sleek, hand-built machine is highlighted by an exceptionally smooth ride, responsive handling, and great price. As with each of our all-welded AVX designs, the 1880 is loaded with space and standard features.

AVX1980
Starting at $33,695 MAP*
Rod Box Lengths
7'10" Port / 8'6" Center
Built on a ground-breaking, high performance pad hull, this 19'10" rig enjoys a broad 95" beam, quick hole shots, responsive handling, and an exceptionally smooth ride. Inside, the 1980 is loaded with an equally impressive set of advantages.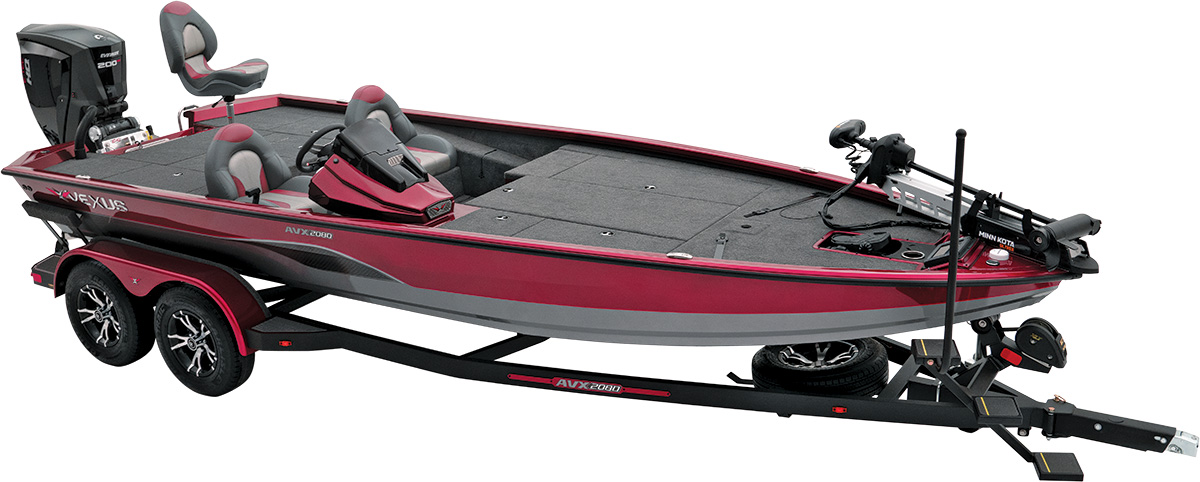 AVX2080
Starts at $41,395 MAP*
Rod Box Lengths
7'10" Port / 8'6" Center
The 20' 2" design of the AVX2080 carries an increased horsepower rating for today's modern 200HP outboards. It's a fired-up platform infused with a new generation of tournament-level performance. Other distinctive traits include an incredibly quick hole shot and the ultra-smooth feel of Sea Star Pro steering.

AVX1980cc
Starting at $30,995 MAP*
Rod Box Lengths
8'6" Port / 8'6" Starboard
The 1980cc is redefining what inshore boats can and should be. The 19'10" center console design is balanced on a broad 95" beam and equipped with a world of standard features, floor space, and storage. Bow to stern, it's a precision-crafted machine built to go head-to-head with everything from redfish and flounder to striper, crappie, and catfish.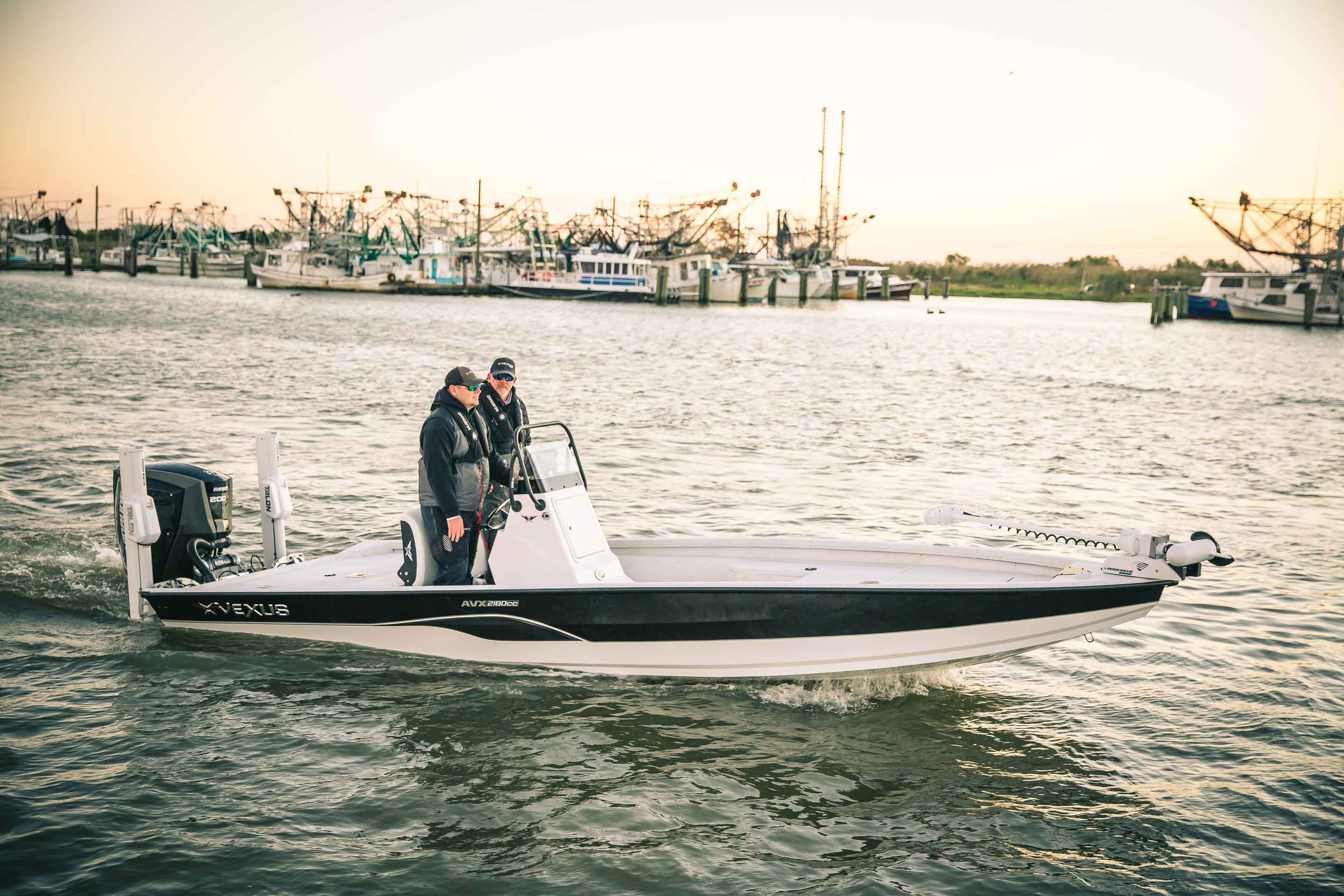 AVX2180cc
Starting at $37,795 MAP*
Rod Box Lengths
8'6" Port / 8'6" Starboard
Precision-matched with a choice of 150-200 horsepower outboards, the 2180cc is built for a wide range of salt, brackish, and freshwater ventures. The center console's 20'11" length is matched with an ultra-spacious 98" beam and a high-performance pad hull with 10" manual setback. The entire design is handcrafted for an ultra-smooth ride with responsive handling. Plus, it's engineered to be right at home in the shallows.