WHY WE'RE DIFFERENT
Select a feature below to learn more
MATCHING FIBERGLASS CONSOLE
OVERSIZED GELCOAT/FIBERGLASS REAR STORAGES
STAINLESS PULL-UP TIE CLEATS
SOLID STATE WIRING & LIT TIP SWITCHES
TOURNAMENT GRADE FIBERGLASS LIVEWELL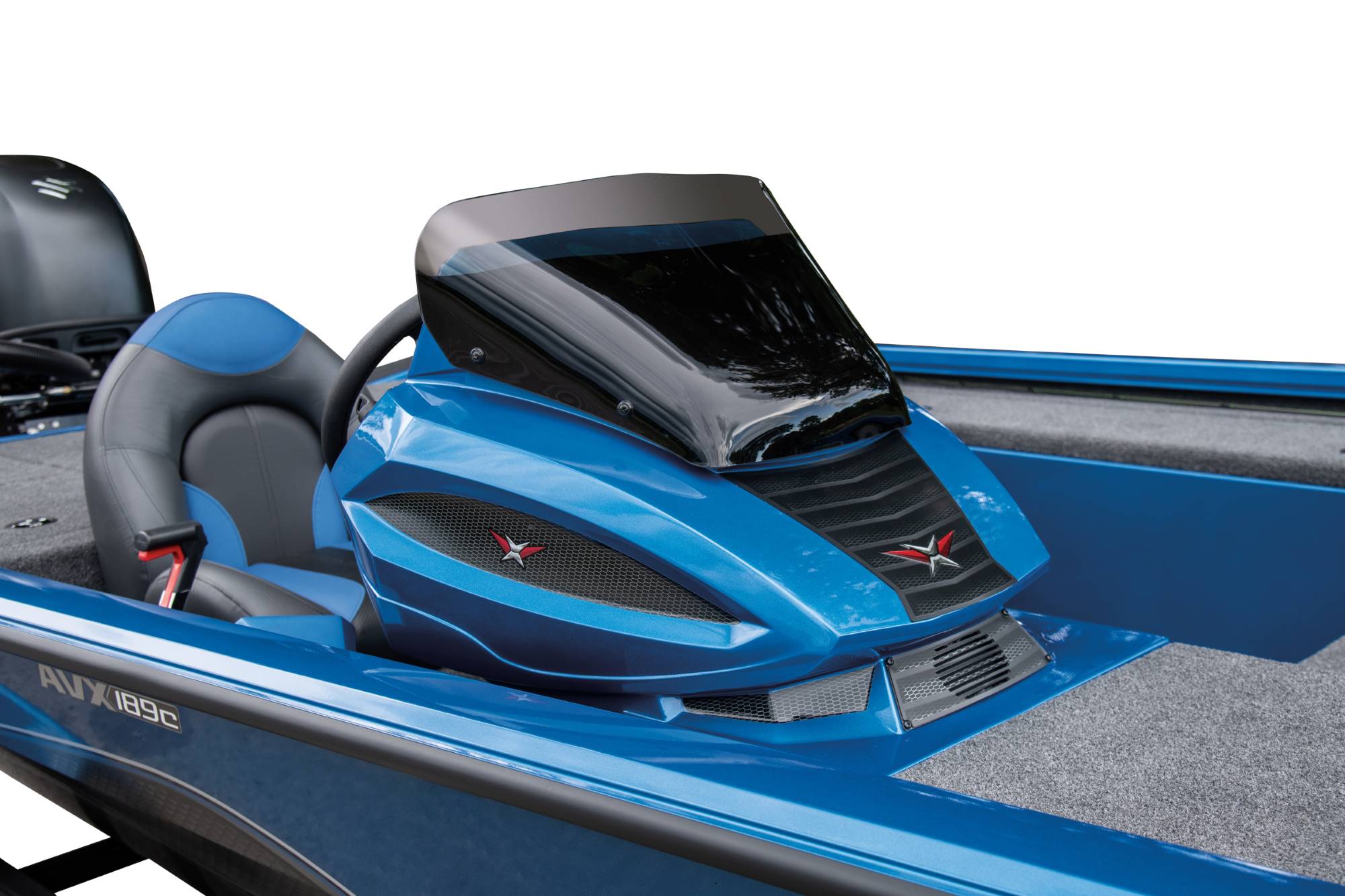 MATCHING FIBERGLASS CONSOLE
We don't stop at simply putting a fiberglass console in our boat. These Glass-Infused Aluminum Hybrid™ designs benefit from the looks, strength, and quality of fiberglass throughout the rig. The console is built with a cantilever design that improves legroom and overall feel. No sharp edges and plug-and-play wiring make additional rigging simple. It's topped off with our exclusive Hard Case™ two-stage paint to match the entire boat and provide lasting value.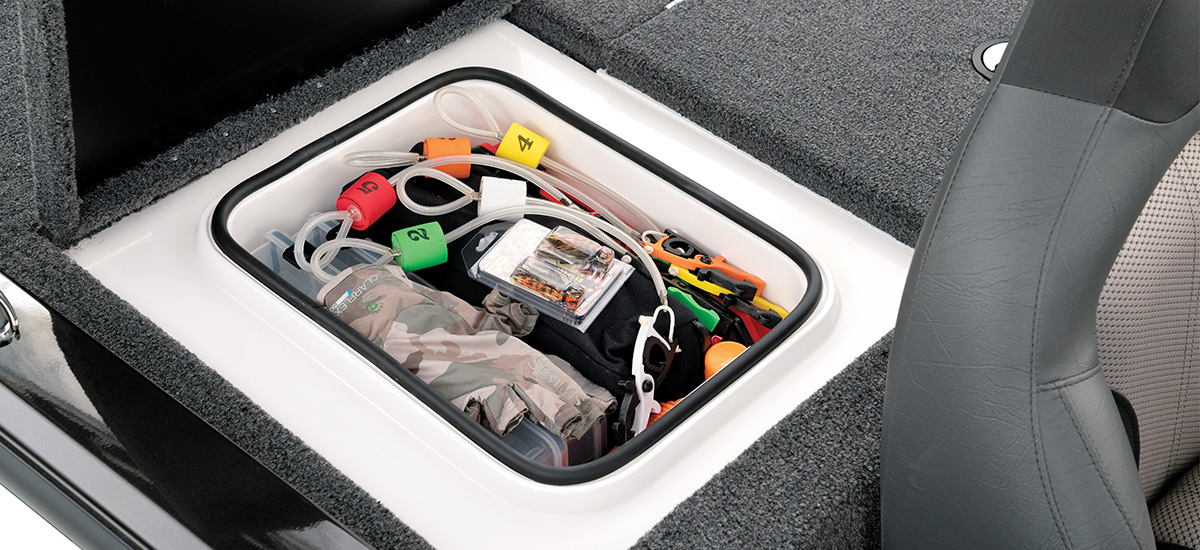 OVERSIZED GELCOAT/FIBERGLASS REAR STORAGES
No more flimsy, plastic drop-in boxes held down with wood screws. Our fiberglass boxes are generously oversized while being sealed and foamed into each AVX. It's a solid combination that reinforces our notably quiet, solid, and responsive feel. Additionally, the raised lid openings provide an even drier seal, delivering added protection from water and weather.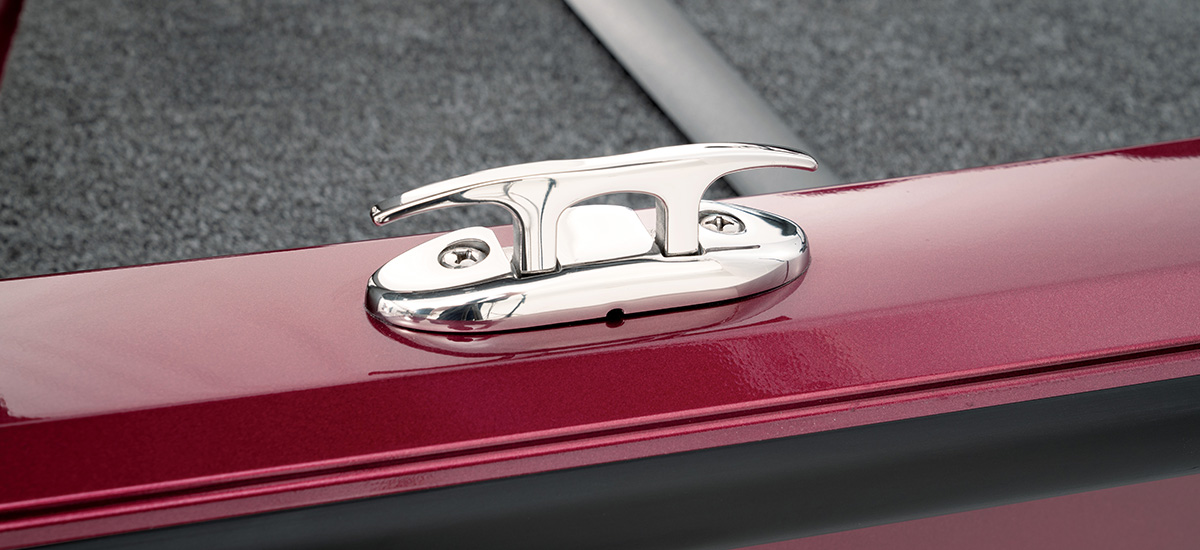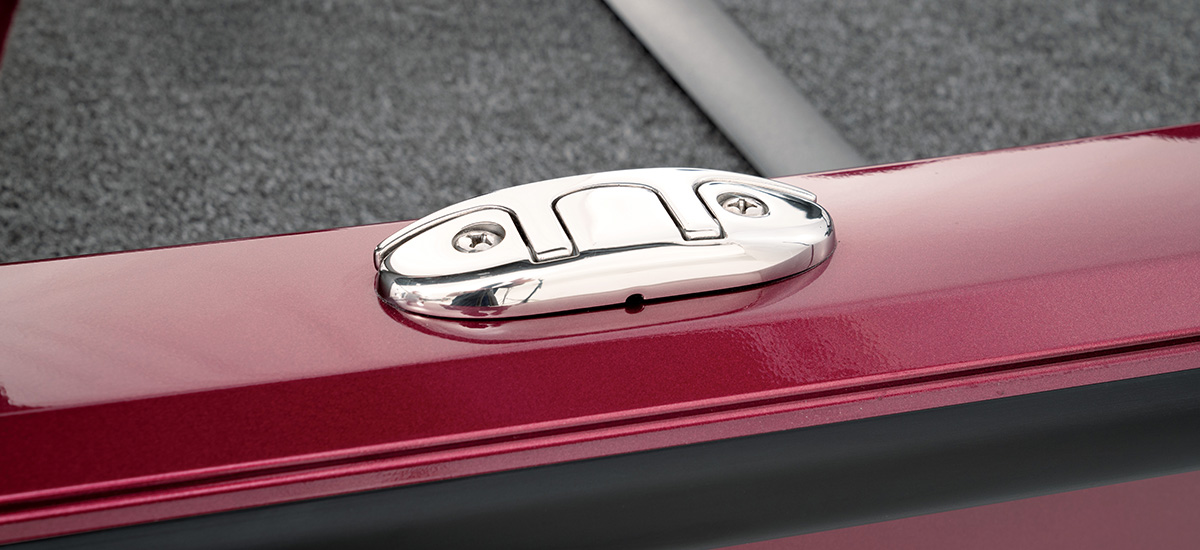 STAINLESS PULL-UP TIE CLEATS
Stop breaking rods and tearing clothing. Our stainless-steel pull-up cleats stay out of the way until they're needed.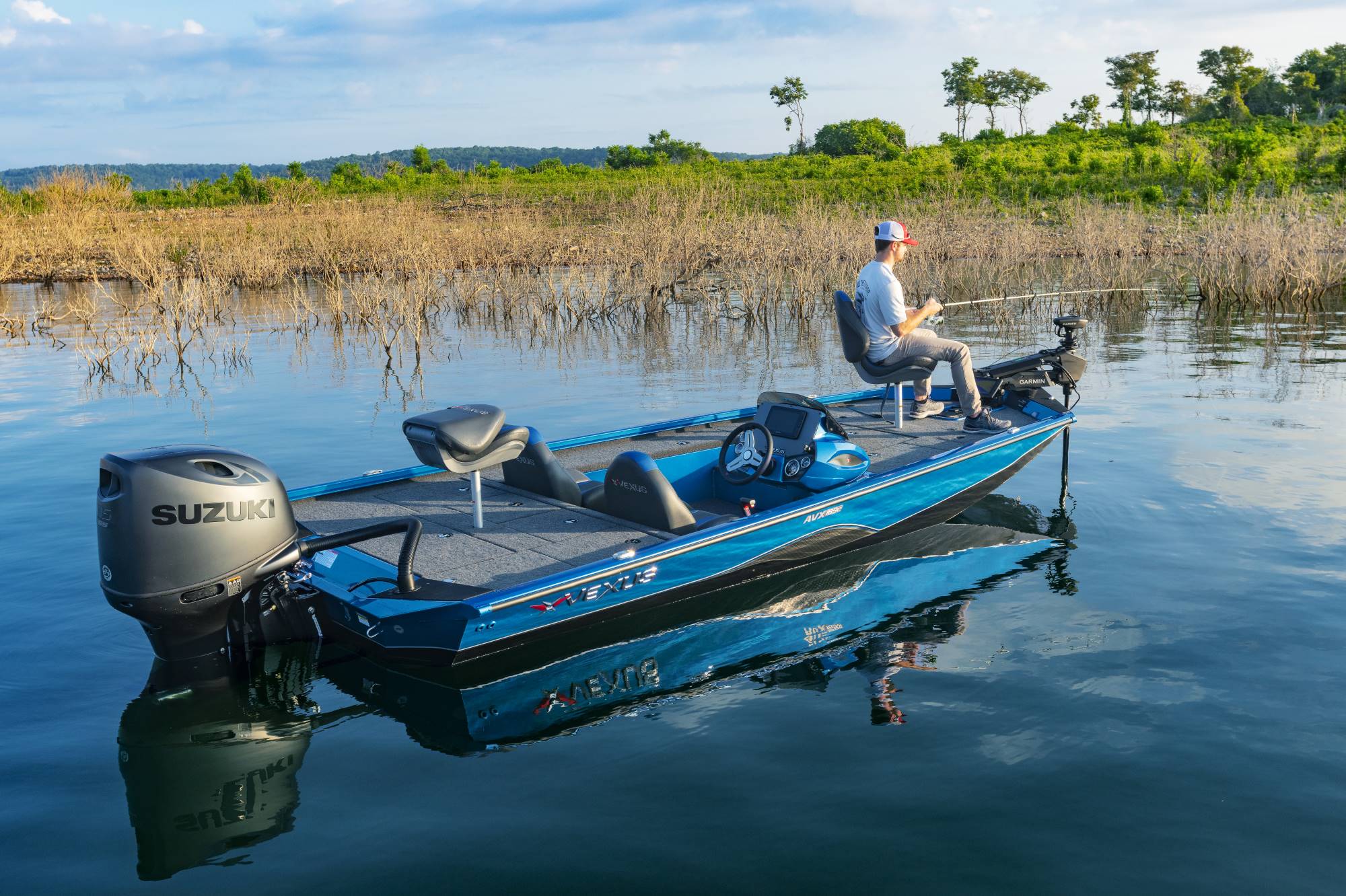 OVERSIZED PEDESTAL BASES
Others use a ¾" diameter base to hold the fishing seats in place. We believe in going a step farther. Our 1.77" diameter base is stronger and will last longer.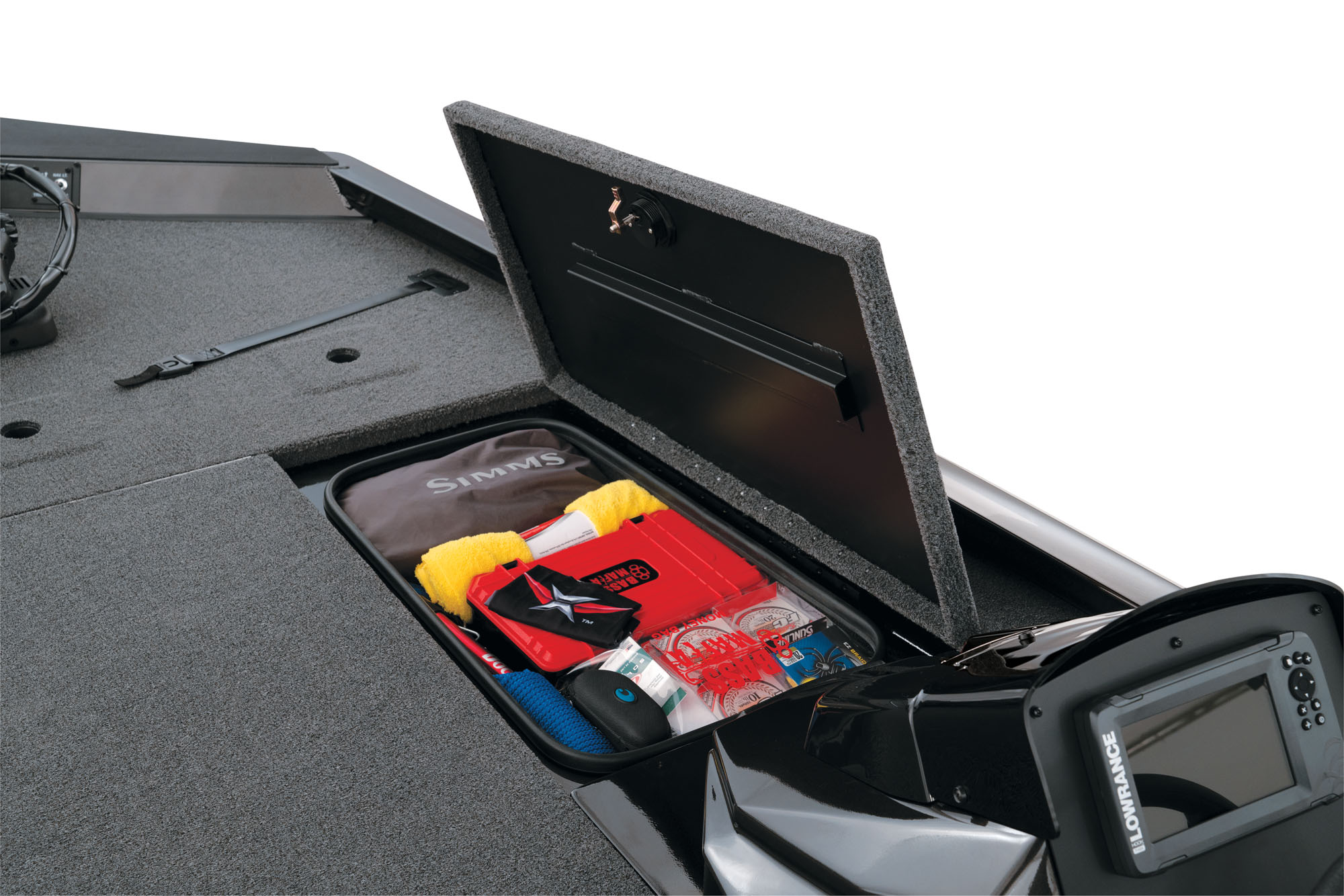 COMPRESSION LID LOCKS
One key to providing drier storage is to help ensure the lid completely seals. We accomplish this by using compression locks that pull the lid tight against the rubber seal.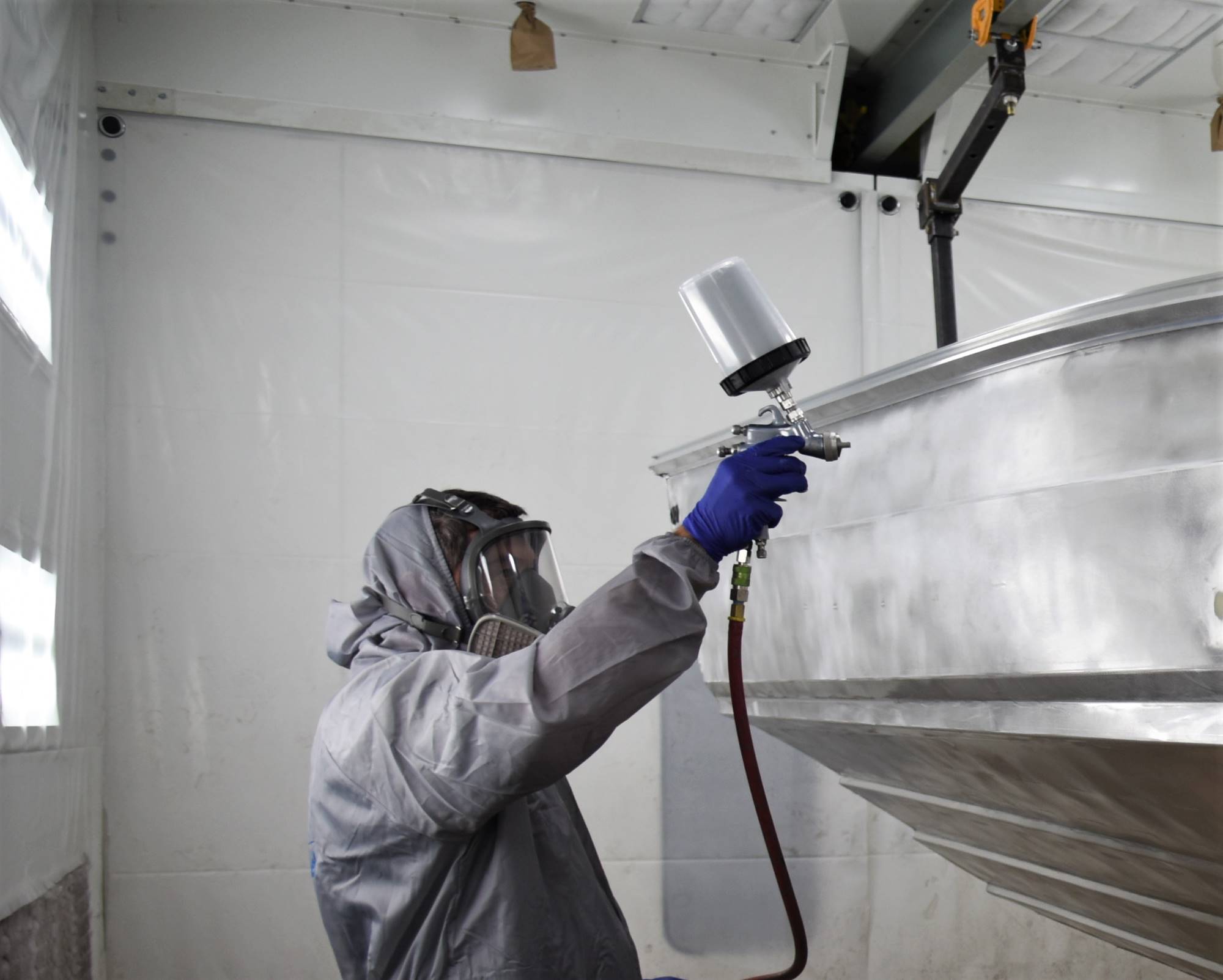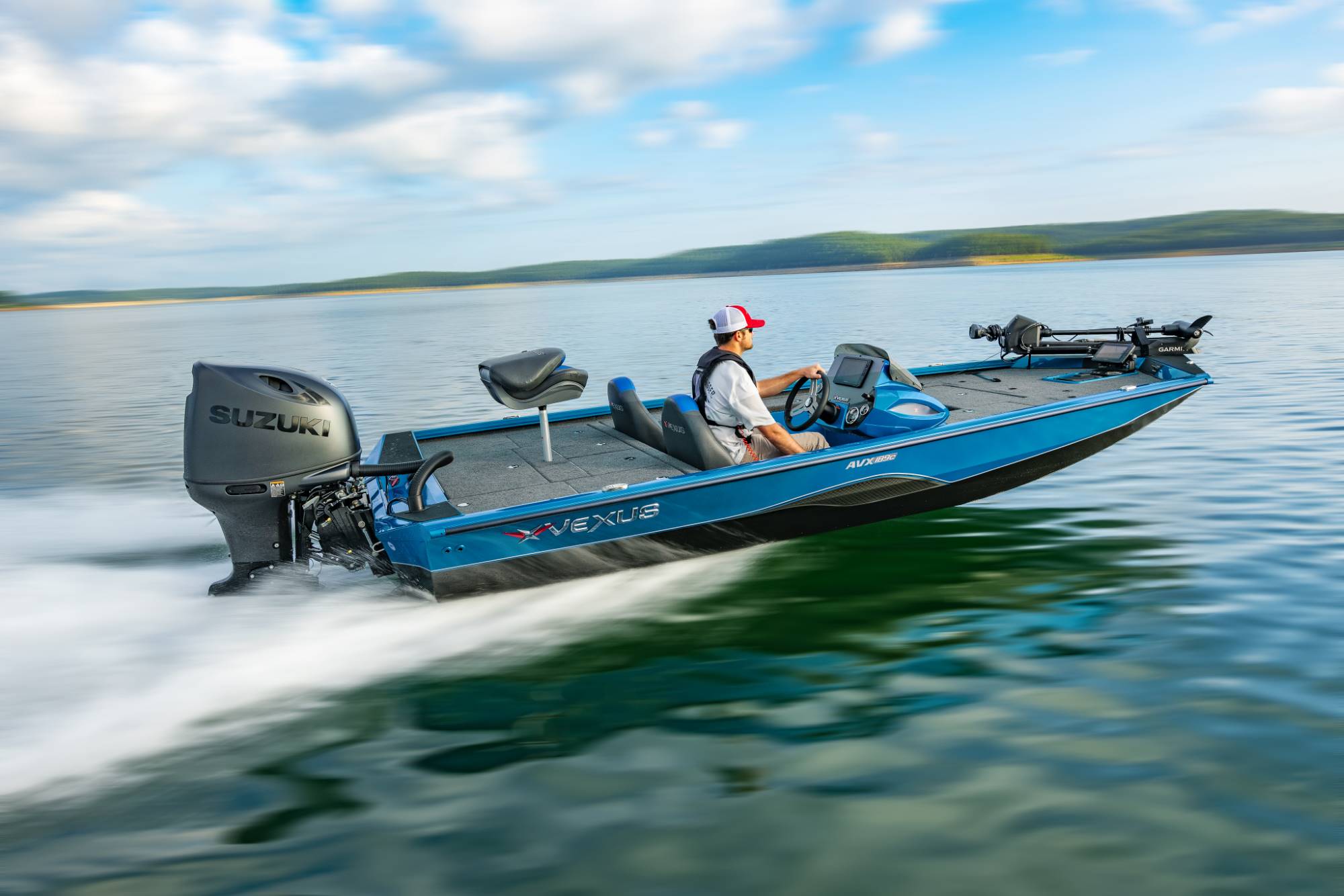 HARD CASE™ PAINT
Many aluminum boats receive the same paint that's applied to a cheap utility trailer. Instead, we paint the entire hull showing no raw aluminum and the matching color is protected by a Hard Case™ clear coat. This provides a lasting finish that ensures a great look for years to come and ultimately increases resale value.
Click Here for Video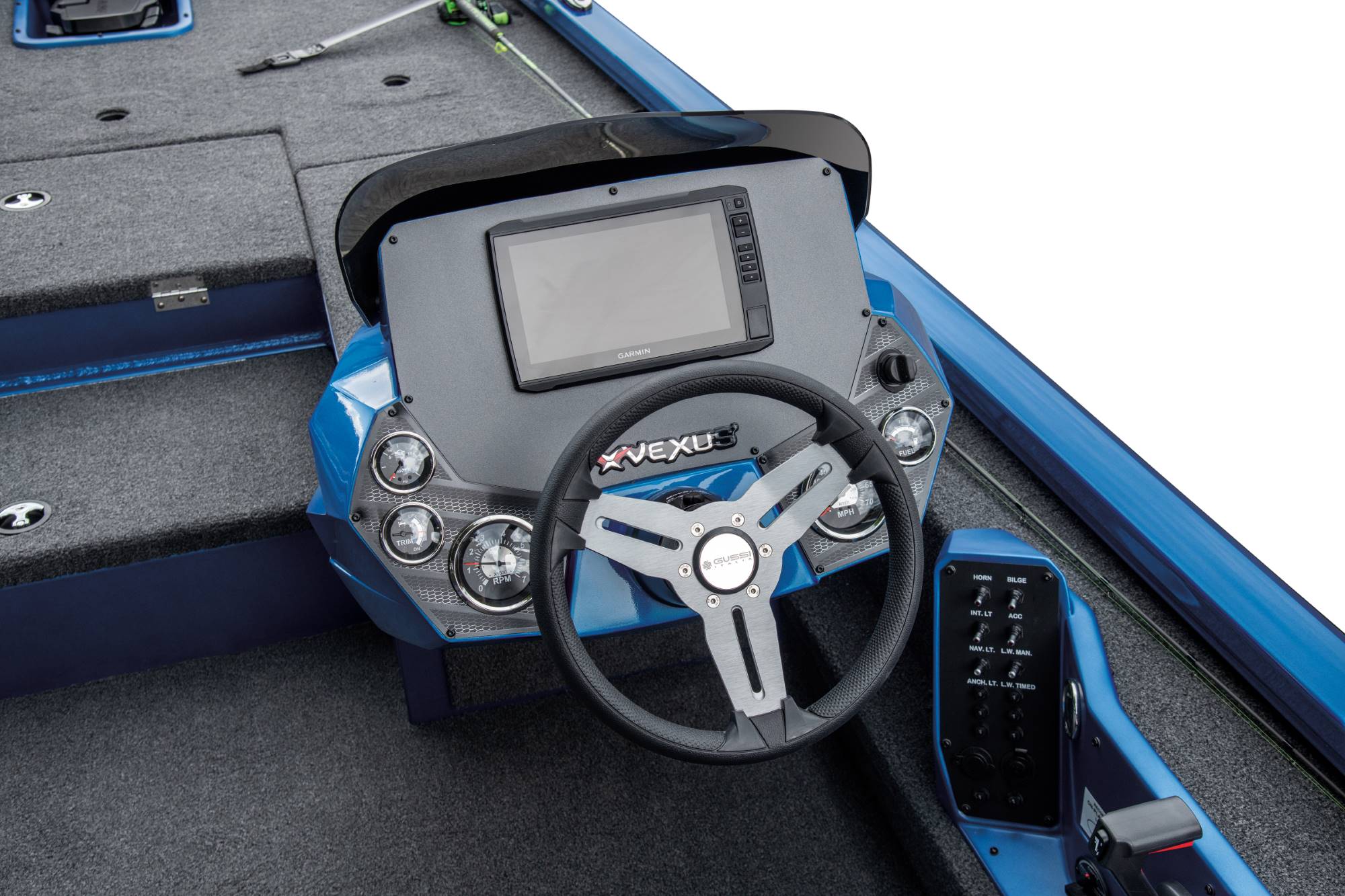 SOLID STATE WIRING & LIT TIP SWITCHES
There's no room for cheap, snap locks and failure-prone fuses in our wiring harnesses. Instead, waterproof connectors and resettable breakers are coupled with our heavy gauge wiring for the ultimate in confidence and reliability.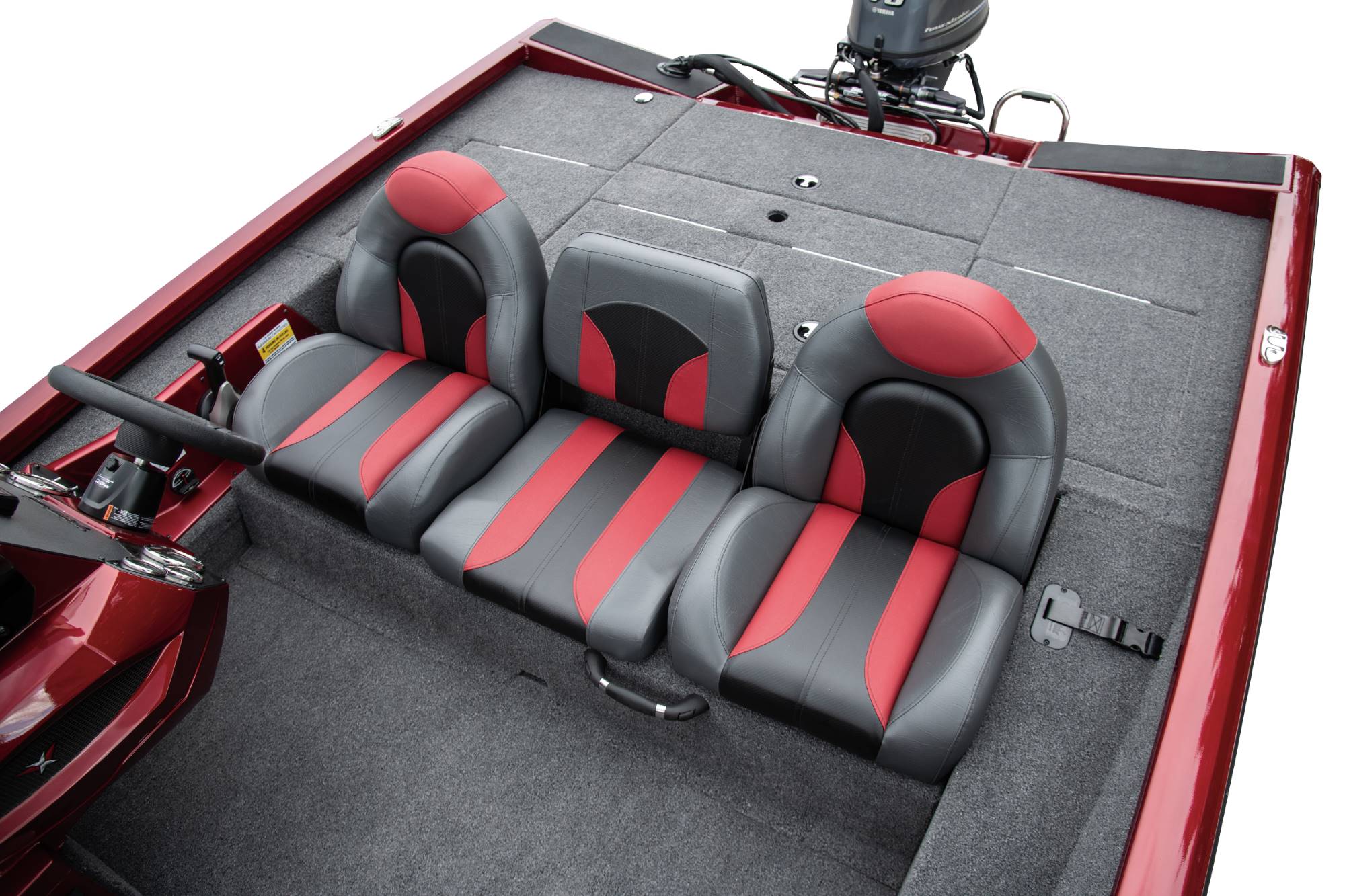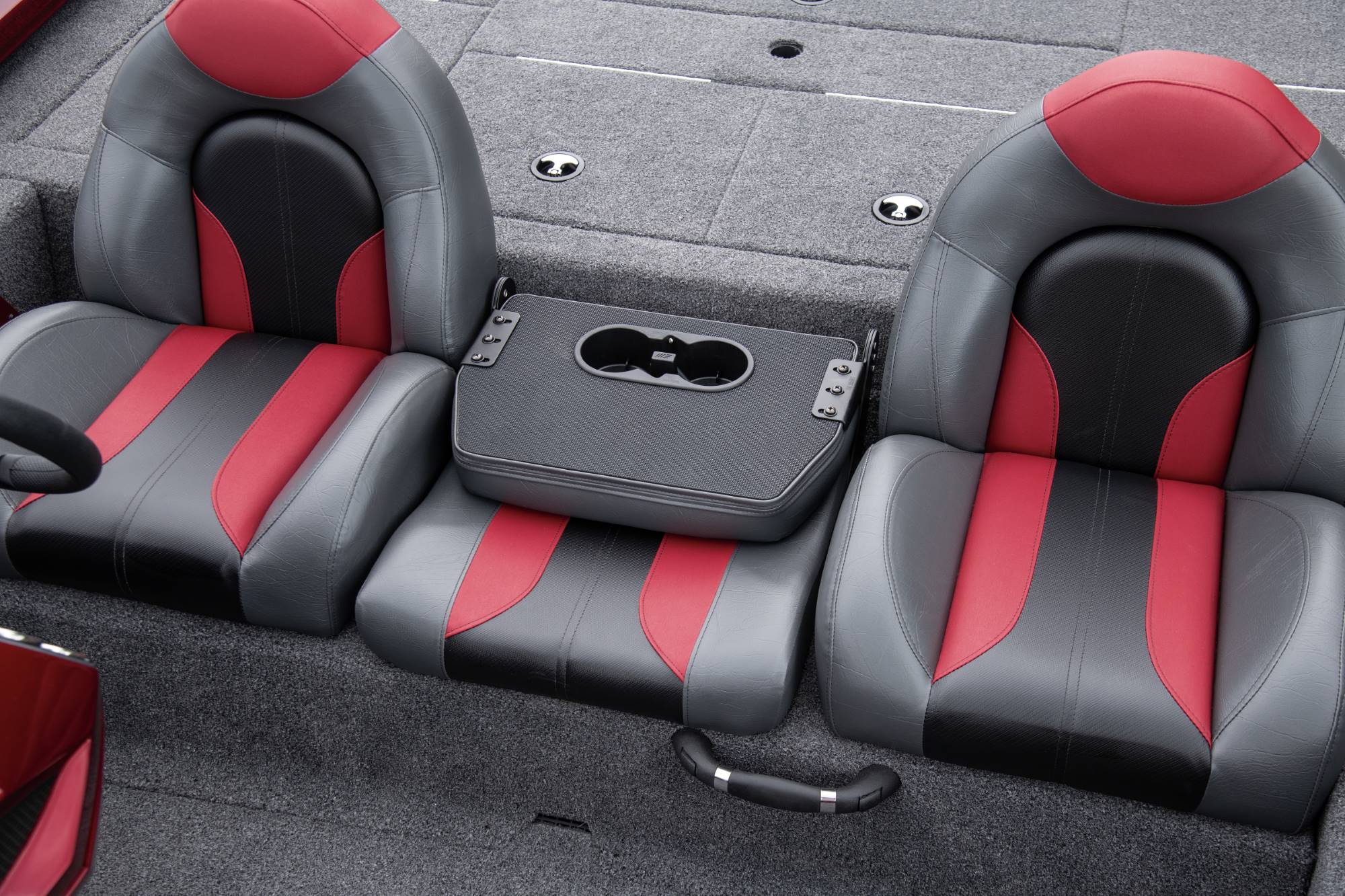 CUSTOM UPHOLSTERY
Comfort is critical and a focus of ours. You'll find that the custom driver and passenger seats not only look great but feel the same way. Why shouldn't the boat be built to fit you, not the other way around? Coupled with matching fold down fishing seats our rigs are ready for those long days on the water.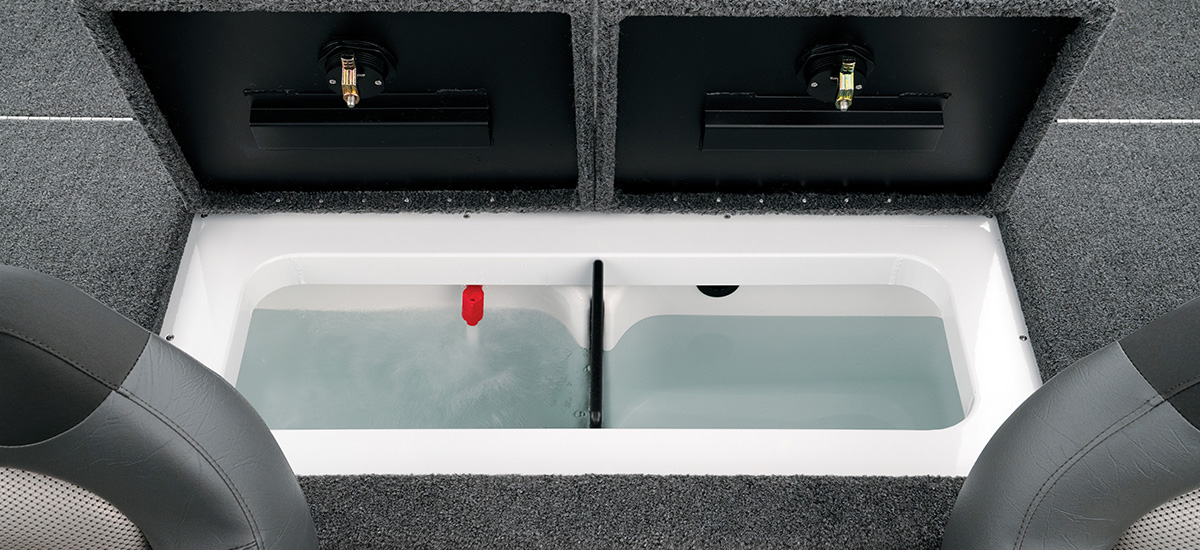 TOURNAMENT GRADE FIBERGLASS LIVEWELL
When money's on the line it's comforting to know that our livewell system is designed to keep the day's catch healthy and safe. We incorporate a valve system that makes changes easy, no more sticking your hand in cold water to drain the livewell. Additionally, the well is equipped with recirculating aeration, a pump-out system, and Splash Guard technology.